MOSCOW, Dec 3 (Reuters) - Rising prices and an economic slowdown helped drive President Vladimir Putin's public approval rating to its lowest level in more than 13 years last month, a Russian polling agency said on Tuesday.
A survey by the independent Levada agency found 61 percent of respondents voiced approval for Putin's performance in November, down from 64 percent in October and the previous low this year of 62 percent, recorded in January.
The approval rating would be envied by many leaders but it was the lowest for Putin in Levada's monthly survey since June 2000, the month after he started his first of three presidential terms.
"Against a backdrop of constantly rising prices, many people see little prospect for positive change in the (economic) situation," Levada deputy director Alexei Grazhdankin said, citing what he said may have been the main factor denting Putin's rating.
Putin's approval rating exceeded 70 percent for most of his first two terms in 2000-2008, which coincided with an oil-fuelled economic boom, and sometimes rose above 80 percent.
Elected to a six-year third term in 2012 after a stint as prime minister, he has had trouble reviving the economy.
The rouble touched four-year lows on Tuesday, while the Economy Ministry cut its 2013-2015 GDP growth forecast after months of data pointing to stagnant corporate investment and declining growth in consumer demand.
Inflation has been rising in recent months and remains above target.
Putin, 61, won a third term in March 2012 despite the biggest opposition protests of his rule. He remains Russia's most popular politician and has not ruled out seeking another six-year term in 2018.
Grazhdankin said polls indicated he would fall short of the 50 percent needed to avoid a second round if the election were held in the near future.
But he said the 61 percent approval rating gave Putin a "big cushion" of support and Russians had yet to show signs of uniting in support of any alternative. (Editing by Janet Lawrence)

Support HuffPost
The Stakes Have Never Been Higher
Related
Before You Go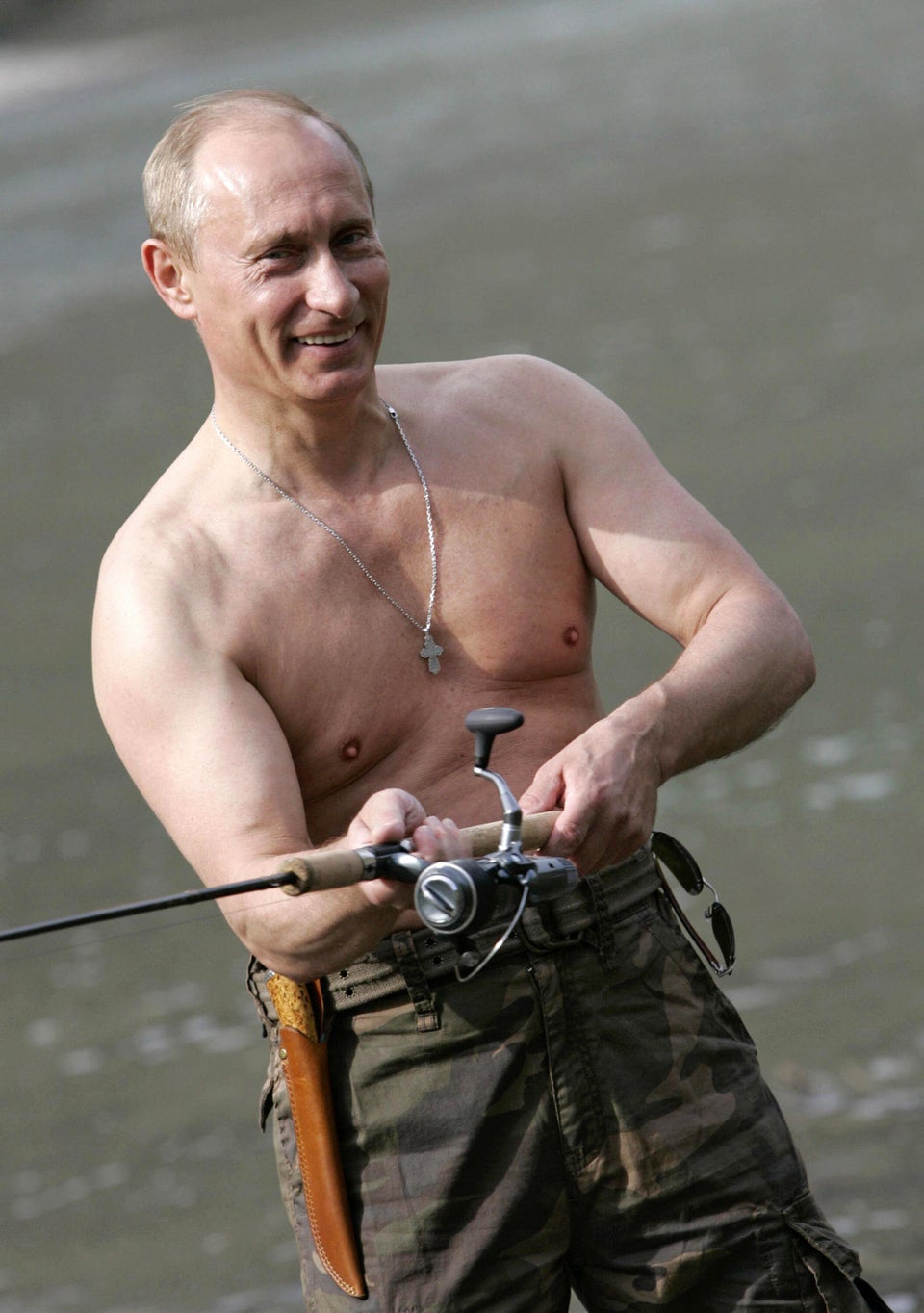 Is Vladimir Putin the ultimate man?
Popular in the Community