Say hello to the new queen of the Netherlands!
Princess Maxima became queen today in an inauguration that gave the Dutch people a new monarch. After 33 years on the throne, Queen Beatrix has abdicated, effectively assuming the title of princess and ceding the top slot to her 46-year-old son, King Willem-Alexander (Maxima's husband). The new king and queen's eldest daughter, Catharina-Amalia, became Princess of Orange and first in line to the throne.
So what does one wear to become queen? In Maxima's case, a pale, rose-colored ensemble featuring an oversized bow on one shoulder by Belgium designer Natan -- a typical example of the Argentinian-born royal's flamboyant yet elegant style.
"She is exotic, she has passion and sparkle and flamboyance and she doesn't try to be distant like Beatrix," Dutch historian Han van Bree told BBC. "We love her for that; people can feel the authenticity."
Crowds decked out in orange (naturally -- this is the House of Orange-Nassau) gathered in Dam Square to greet their new king and queen consort as they waved from the balcony of the Royal Palace in Amsterdam. So without further ado, check out Queen Maxima during today's festivities and e-greet her yourself, if you will.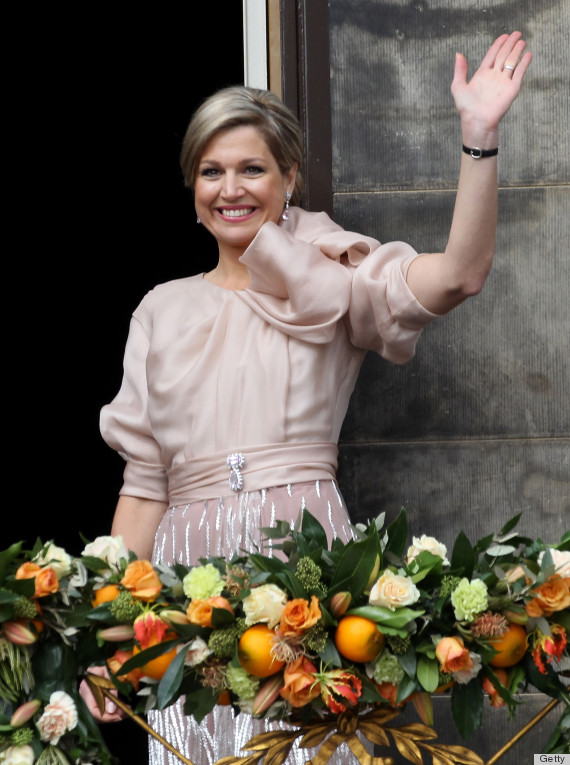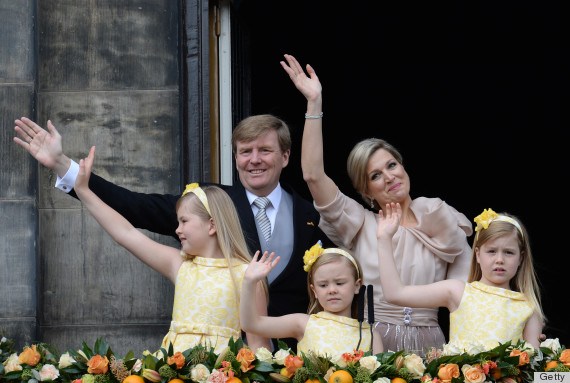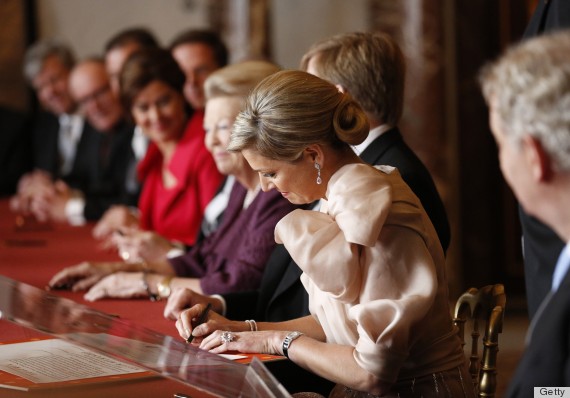 She really does have style fit for a queen: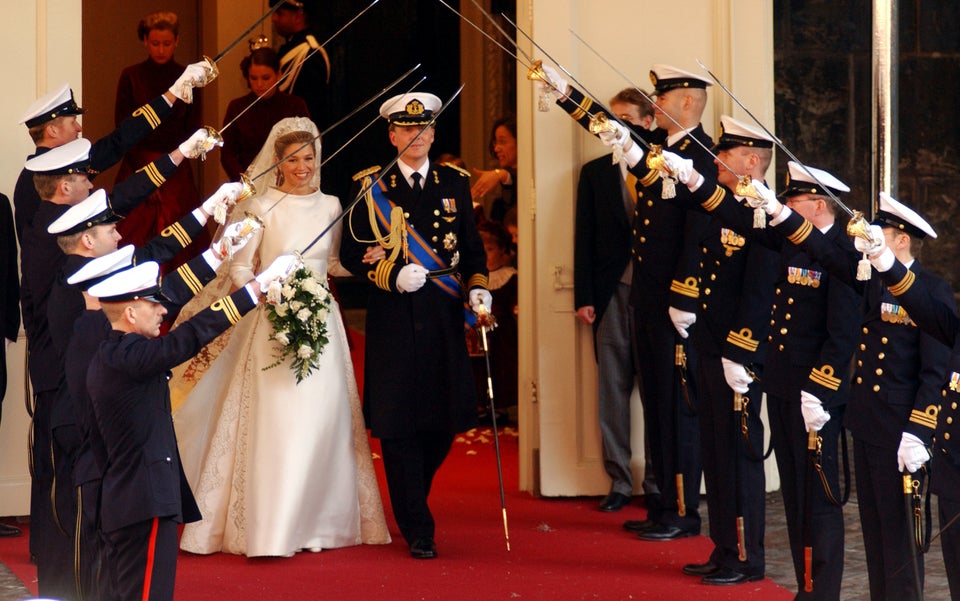 Queen Maxima's Most Memorable Looks