UPDATE: Click HERE for pictures of Uchitel out on the town.
*** SCROLL DOWN FOR PHOTOS ***
UPDATE, 4:09 PM: The National Enquirer responds to Uchitel's interview, and challenges Woods' alleged mistress on multiple points. While Uchitel says she offered to take a lie-detector test, the Enquirer says they offered to administer one but that Uchitel refused. The Enquirer also points out that Uchitel has changed her reason why she was in Australia at the same time as Woods. She first said that she was there with a boyfriend, but she told the Post that she was there for business. See the full response here.
UPDATE, 10:08 AM: The New York Post speaks with Woods' alleged mistress, Rachel Uchitel, who responds to the rumored affair by saying "not a word of it is true" and claiming that she offered to take a lie-detector test. She describes one of the sources for the National Enquirer story that sparked the rumors as a "fucking hooker," and another (or possibly the same source) as a "train wreck." Earlier in the Post story she says:
"[The source of the story] is not even a friend of mine. I've met her twice in my life. I've got some really horrible things that I can say about her and her past. I am toying around if I should go after her, because she's not a credible source.

"This girl was never around me for any of the time she was saying she was. If I was having some big, lurid affair, I would not tell this girl. It's just ridiculous."
Check out the full New York Post article for many more details. SportsByBrooks breaks down the interview:
She's has previously denied an affair with Woods several times. In these comments, she does give some supposed detail on why the sources, according to her, made up their story about her and Woods being together. But she doesn't name those two sources and also doesn't name the person who she says will "back her up" on her story about booking Woods a table.

Yes, she names Woods. And gives details she claims are the reason for the misunderstanding, but beyond that, there's nothing in the comments to the NEW YORK POST that, at least at the moment, prove that she didn't have an affair with him.
UPDATE, 4:04 PM: Jose Lambiet of the Palm Beach Post provides some background on Woods' alleged mistress:
Uchitel is the granddaughter of powerful Cleveland banker and amateur golfer Warner Bishop, who moved to The Island with a much younger wife in the 1990s. He died in 2001 at 82. And her mom is socialite Susan Bishop.

"I can't talk about this," said Susan Bishop, who lives part-time in a $600,000-condo on Palm Beach's Bradley Place. "But I can tell you I've never met Tiger Woods or heard anything about it until these stories came out."
UPDATE, 11/30 1:23 PM: SportsByBrooks flags this UsMagazine.com report, which says the mother of Rachel Uchitel, Tiger Woods' alleged mistress, has said in the past that Uchitel has dated Derek Jeter and Alex Rodriguez.
UPDATE: Uchitel speaks with HollywoodLife.com, telling the web site that the current situation "is awful!" Click here for more.
Rachel Uchitel, Tiger Woods' alleged mistress, arrived in Los Angeles today and was greeted by her lawyer, Gloria Allred. Rumors emerged last week that Uchitel and Woods were having an affair, and speculation has increased after Woods was involved in a car accident. Uchitel has denied the affair.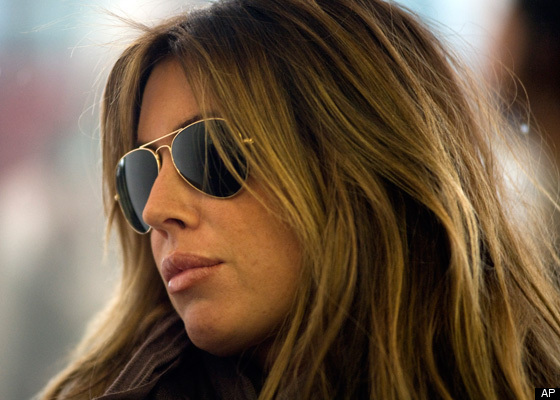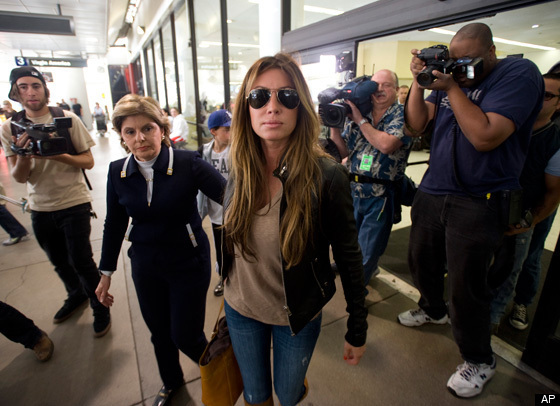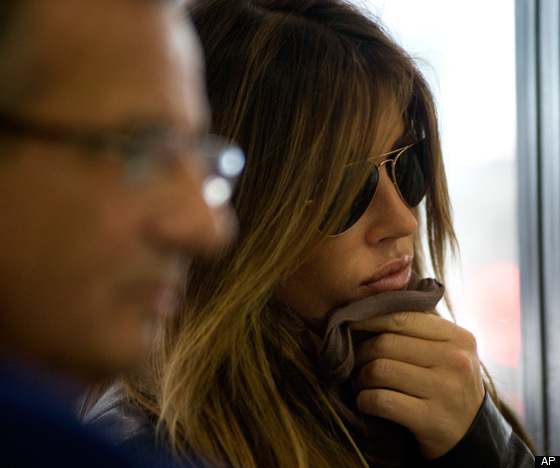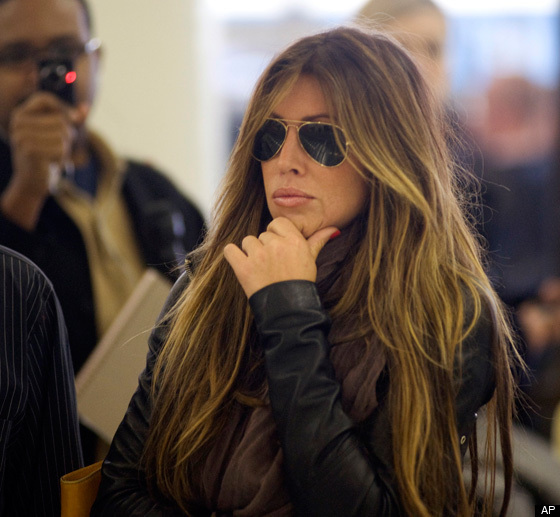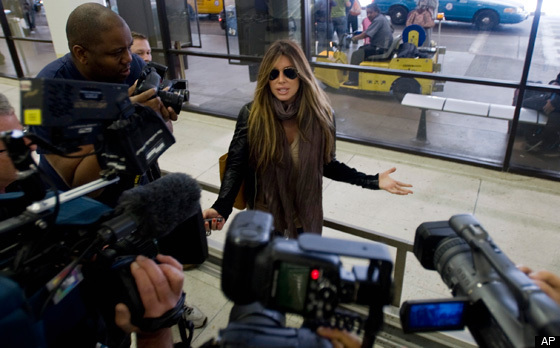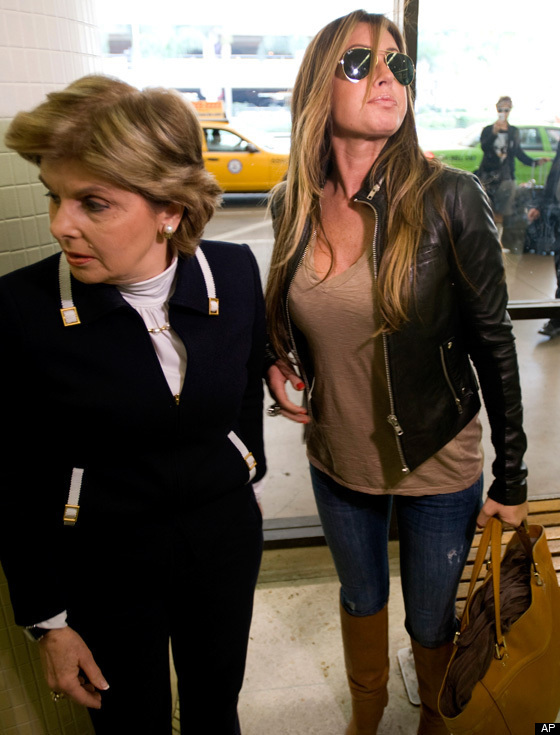 Click HERE for pictures of Uchitel out on the town.
Related
Popular in the Community