Waiting for freshly-cleaned makeup brushes to dry completely can be an overnight process. With no time to waste, we've tried everything from laying our beauty tools in front of a fan to blasting them with a hair dryer on low heat.
This was a problem that Australian makeup artist Rae Morris knew all too well. So she designed a set of magnetic makeup brushes that not only help people keep their vanities extremely organized, but speed up the drying process while cleaning.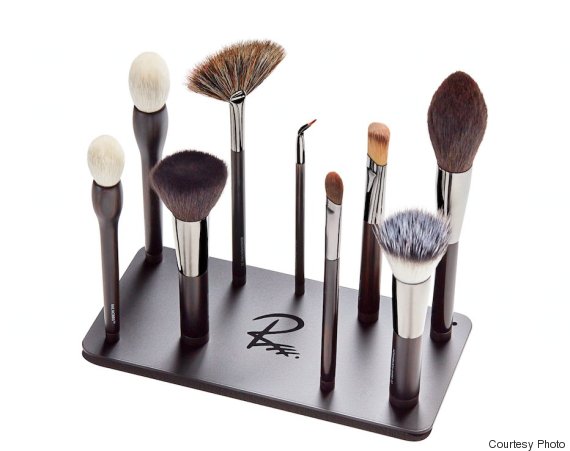 Each makeup brush is made with cruelty-free hair that dries faster than synthetic substitutes, and the barrel contains a magnet that allows it to stand atop Morris' signature steel base plate. The magnets also make it super easy to hang dry the brushes upside down -- a fast-dry technique preferred by professionals because it keeps water or other liquids from seeping into the handle and helps to preserve the natural shape of the bristles.
Morris' pro secret: After cleaning your magnetic makeup brushes, attach them to a magnetic field, such as an exhaust hood (just make sure the range is turned off). Or you can get really creative by affixing to a dish or towel rack or flexible floor lamp neck, as pictured below.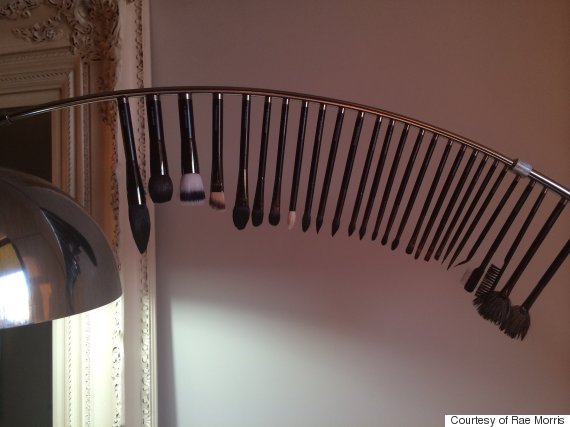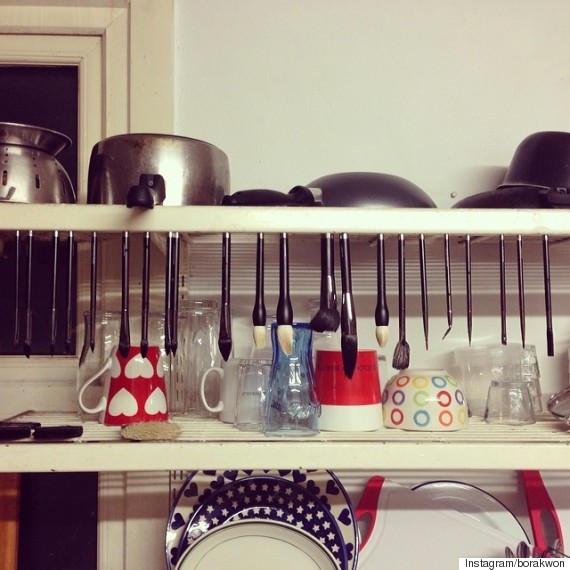 Morris recently expanded her magnetic range to launch the Iconic Collection, which includes her nine "can't live without" brushes and a travel case that conveniently allows brushes to be dried upside down when you're on the go.
While these genius tools come with a hefty price tag -- the starter kit will set you back approximately $270 -- you can save money by purchasing just a few individual brushes and the magnetic plate separately.
After considering how much we typically spend on new makeup brushes and cleaners, we'd say these are definitely worth the investment.
Watch the video below for a demonstration from Rae Morris herself on how to clean your makeup brushes:
Rae Morris provided complimentary magnetic brushes for review purposes.