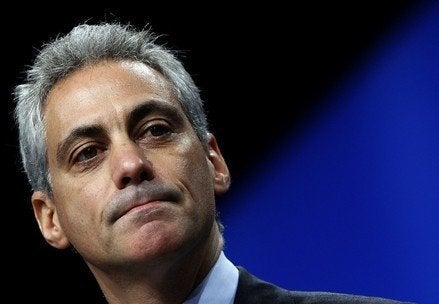 This story has been updated
The White House is forcefully pushing back on former car czar Steve Rattner's upcoming book about his time in Washington, specifically the allegation that Chief of Staff Rahm Emanuel once blurted "Fuck the UAW" when told that tens of thousands of autoworkers' jobs were at stake in the restructuring of the auto industry.
In "Overhaul", as first reported by Huffington Post on Thursday, Rattner offers an insider's account of the Obama administration's rescue of the auto industry, pulling no punches when it comes to describing the foibles of such heavyweights as Emanuel, Treasury Secretary Tim Geithner, economic adviser Larry Summers and FDIC chair Sheila Bair.
While not specifically denying that Emanuel uttered those words, a White House aide rejected the implication that the chief of staff wasn't looking out for workers toiling at GM and Chrysler.
"Throughout the entire process that saved the auto industry, Rahm tirelessly defended and advocated on behalf of the auto workers," the aide said. "Any suggestion to the contrary is simply ridiculous."
And UAW President Bob King doesn't seem to be offended.
"If it wasn't for Rahm Emanuel,... if it wasn't for President Obama and the Democratic leadership in the House and Senate, we wouldn't have an auto industry. Millions of more people would be out of work today," King told CNBC on Friday morning. (Watch at the 3:00 mark)
"They have done nothing but to help the middle class in America. I appreciate the Obama administration. I appreciate what they have done for workers in general. Did they do good for the auto industry?
"Yes they did. Did Rahm Emanuel play a role in that? Yes, he did. I appreciate him."
Popular in the Community