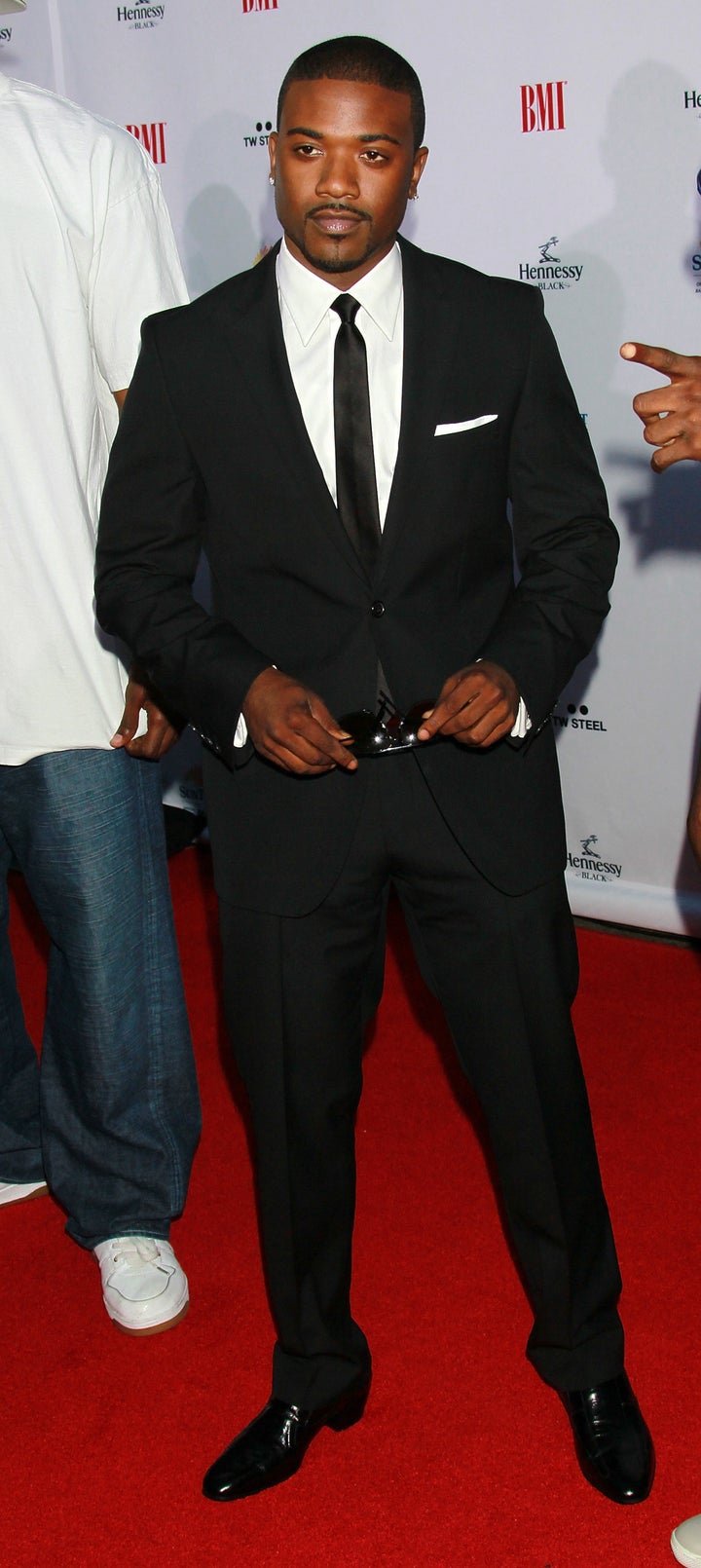 Looks like Kim Kardashian isn't the only one who would be happy to see her sex tape made unavailable. On Tuesday reports surfaced that a mystery buyer was offering $30 million to purchase the rights to the Kim Kardashian sex tape from Vivid Entertainment.
Last night TMZ caught up with Ray J -- Kim's ex boyfriend and co-star in the sex video -- who said he "absolutely" wants the tape to come off the market.
The singer said he doesn't know who the mystery buyer is, but that they need to come up with the money and get the purchase over with. He did mention however, he's not impressed with the potential buyer's alleged bid. He told a TMZ cameraman he doesn't think $30 million is a fair price for the tape, adding that it's worth "much more."
This news comes after Ray J and Kim's new husband Kris Humphries were reportedly seated next to each other on a Delta flight from L.A. to New Orleans on Sunday. According to Page Six, Humphries boarded the flight in Minneapolis and sat in an aisle seat across from the singer in first class.
Talk about awkward -- sources told Page Six that Ray J approached Humphries and congratulated him on wedding, but Kris pretended he didn't even recognize the singer. Ray J called him out and Humphries allegedly apologized acknowledging who he was.
No doubt Humphries would be equally eager to see the sex tape between his wife and her ex-boyfriend off the market as well. The Kim K sex tape website that host the video reportedly received nearly 2 million visitors over their wedding weekend.

Related
Popular in the Community