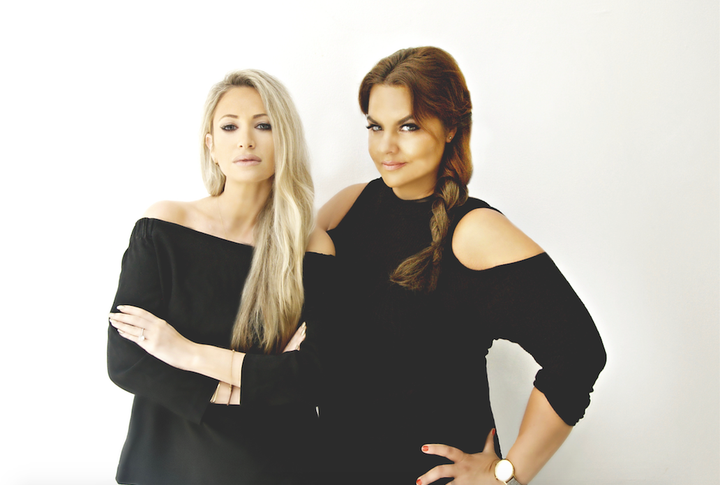 When women over forty have been out of the work force and are ready to step back in, the prospects can not only be daunting. Sometimes they can just plain suck. That's why last year, Gwen Wunderlich and Dara Kaplan, founders of the NYC based public relations company Wunderlich Kaplan Communications, created The Enternship.
"The Enternship is for women over forty who have either been pushed out of or have had a hard time re-entering the workforce. It's a six-week paid internship to get women in the mix," Kaplan explains. The program has been a smashing success by all accounts.
"We just completed our third season, this time doubling our number of women. We have been expanding to be able to touch larger groups of women, not only by offering larger sessions but offering one on one distance consulting for women that cannot attend our sessions in person," explains Kaplan. "Once we started helping women and we mean "changing lives" we couldn't just stop. When we saw the fire being re-igniting in previously defeated women, we knew this was our calling."
Wunderlich says that she's not even a little surprised by the program's success. She explains, "In our current economic and cultural landscape people are feeling defeated, scared and unsure of their next move."
The two say they are far from done and that they have discovered some interesting things as they've built The Enternship. "We've found that women are not only looking to re-enter the workforce but have spectacular ideas of launching their own businesses," says Kaplan. "Our goal is to instill the confidence needed to do this; show that you can curate your dream lives by drawing upon your passions; and teach the roadmap for successfully using the power of PR for their own brands so they never need to rely on anyone else dictating the path forward."
As for the future, Kaplan and Wunderlich just launched The Enternship Retreat. They describe it as a "passion igniting, life changing 3-day program co-hosted by NBC's Cat Greenleaf in the Catskills, NY." It's scheduled to run September 22nd - 24th 2017 and is based on The Enternship program itself. Kaplan explains, "During this extraordinary fall getaway, 40 like-minded women will enjoy electrifying days filled with personal development workshops, guest speakers, wellness classes, holistic nutrition consultations and career empowerment seminars. Women will renew and reset with guided meditations, nourish themselves with organic local farm-to-table meals, recharge with grounding nature hikes and yoga, and participate in lively forward thinking conversations by the bonfire."
The pair says this kind of work is imperative in light of the state of the world these days. "Women need to stand up for each other now more than ever," Wunderlich says. And in the name of supporting all women, Kaplan and Wunderlich share their seven top tips when re-entering the workforce.
Confidence is King - Our enterns came to us terribly defeated. These brilliant, beautiful, smart, and experienced women felt unwanted, irrelevant, and disgruntled - and they projected it. That has to change. Get to the gym. Take a class. Pick up a sport. Get a haircut. Heck, find a new lover. You need to be THE BEST YOU before you ask others to see the best in you. The energy you put out is the energy that will come back to you.
Create Your Brand - Whether or not you know it, you are a brand. Everything from the car you drive to the lipstick you wear to what you post on social media creates you as an overall brand, and that's what employers are buying into. Companies don't want people to just DO their jobs. They want the people they hire to live and breathe it.
Re-Write Your Story - Find the relevance in your past work and life experiences. Have three kids? Those are management skills. If you can tell your whirlwind life story in a fun, exciting, energetic, and professional approach, you're ahead of the game. Use that new story to create a killer cover letter for the job hunt. Use that story to message people on LinkedIn and Facebook, screw it, even use it as your bio on Instagram.
Reach Out - If you're sick of the job search black holes of Indeed, Monster, and Careerbuilder, take it into your own hands. Make a list of companies you want to talk to, send query emails, and, yes, even call them up. Post on Facebook, join social media groups - and post there too. People support people that are part of their communities.
Re-Invest - There are tons of classes to take online to refresh your skills, whether it's storytelling, social media, computer skills, or even basket weaving. Pick something that is relevant to you, brush up on your skills, or pick up new skills. Check out The Golden Grenade Brigade, The Apres Group, or Reboot Accel. There's a big women-helping-women movement happening now. Trust us, this is the time to find a new tribe, brush up, score some new skills, help one another, and score big.
Network Muster - Up the courage and the energy and get on out there. Look for local business, cultural, and educational groups and events (many of which are free, no need to break the bank here). Search on Meetup.com, tell your friends you are looking to network, form a breakfast group with local women in your area, call a former co-worker for coffee, or even ask someone you admire out for a walk. That guy sitting next to you on the train could be the VP of Google who is head of a new woman's incubator looking for people just like you.
Start Your Own Thing and Start it Now - It shows that you're not waiting for opportunity, you've taken life by the balls and who doesn't want to hire a person like that? Forget the big business plan right now. Print some cards, get the website up, and start talking. By starting the motion, your life begins to evolve.