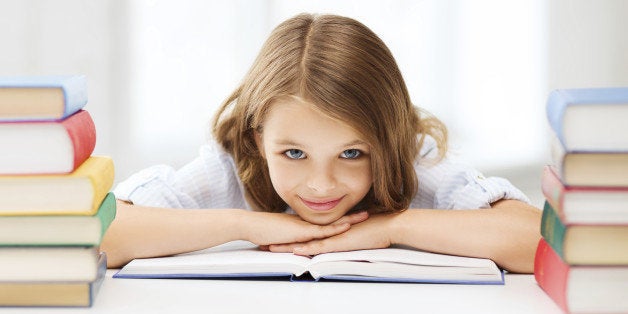 Summertime is in full swing, which for many kids means being blissfully removed from the rigors of the classroom and the stress of daily homework.
But as kids and parents enjoy their well-deserved break from school work, we can all take a more active role in ensuring their minds don't simply melt away into a morass of video games, texting and social media.
Summer is the perfect time to encourage our children to read. A recent study compiled by Common Sense Media found that the older kids get, the less likely they are to read for pleasure.
There has been a drop in reading among all kids, especially adolescents, over time. And reading for fun drops off dramatically as children grow. The study found that more than half of all nine-year-olds read daily for fun. But those numbers drop to just 27 percent among 13-year-olds and even lower for older teens. In 1984, 31 percent of 17-year-olds said they read every day for pleasure. That number has dropped to a disturbing 19 percent today.
It's not just the kids who are reading less. Parents are also reading to their children less than ever. A recent survey found parents read to their young children an average of just over 30 minutes per day -- down from an average of 45 minutes per day in 1999.
Given those facts, it is not surprising that reading achievement hasn't increase for more than two decades. The results of this disturbing trend are a persistent achievement gap between white, black and Hispanic children when it comes to reading proficiency. Put simply, large segments of the population -- particularly black and Latino boys -- are falling behind.
In today's world, there are numerous distractions for children, and reading doesn't always factor high on that list. Part of the decline is surely due to the impact of technology on our children's lives. But the digital revolution also offers opportunity. There are more platforms than ever for children to read on -- from tablets to eReaders. In this brave new world, we must all find more creative ways to engage our kids and ensure that we are raising a new generation of readers.
Walk the talk. Our study shows parents of frequent readers vs. infrequent readers are more likely to read themselves.
Provide the opportunity. Parents of frequent readers vs. infrequent readers are more likely to keep books at home. Check out our Essential Books Guide and recommended lists of books for tweens and teens to keep up a steady stream.
Set aside time... for them. Look at your kids' schedules and see if there's something you can help take off their plates. Parents of frequent readers vs. infrequent readers are more likely to set aside time for kids to read each day.
Discover pockets of reading. Our study shows people are undecided about whether ebooks are preferable to print books, but we say take it where you can get it. If reading a whole book is too much, almost everything else counts as long as it doesn't spiral down into distraction.
Start early. Although it's never too late, it's much easier to build habits when kids are young and impressionable. Raise a reader by encouraging your little one.
Help kids connect. When kids can relate personally to a story's characters and circumstances, they may read more. Seek out reading material with diverse characters and situations to encourage kids who may feel as if they don't see themselves reflected in most books.
By engaging and taking an active role, we can ensure we are raising a new generation of readers and giving our children the skills they'll need to succeed in school and beyond.
Popular in the Community