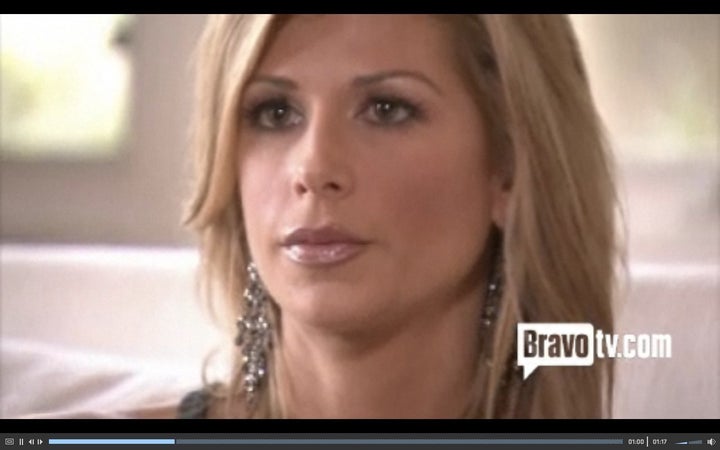 In a poignant moment, the conservative Christian housewife expressed her deep-seated fears about divorce to her therapist--and the negative effect those fears are having on her marriage to businessman Jim Bellino, with whom she has 3 children.
Because both she and her husband's parents are divorced, she says, the pair decided when they wed that "divorce is not an option." The reason "divorce rings so hard in my head," added Bellino, is because of her own experiences growing up:
"I probably freak out about divorce because of the fact that my parents got divorced..that's why Jim and I work so hard to keep our family unit number one, because you think, 'oh the grass is greener on the other side...if I get out of this marriage, my kids will be better.' But if the grass is greener, you need to water your own lawn, not buy another house."
She may have good reason to be fearful: Jim is Alexis' second husband; she split with first husband Jeff Barry in 2003.
Related