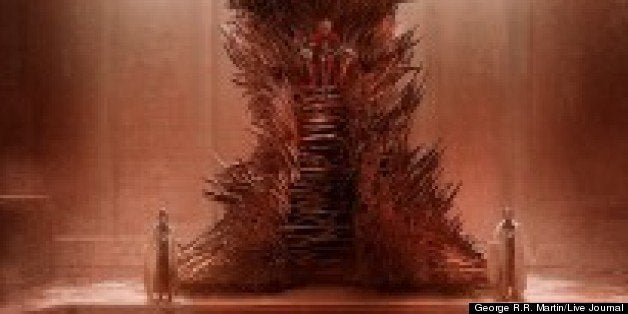 But George R.R. Martin, the author of the "A Song Of Ice and Fire" series upon which the smash-hit cable series is based, has spoken out on his Live Journal blog, writing that the throne in the HBO series is smaller and less intimidating than what he envisioned.
"The HBO Iron Throne is THE Iron Throne, and always will be ... And, hell, in some ways the HBO throne is more real than mine could ever be. They've actually MADE theirs ... The HBO throne has become iconic. And well it might. It's a terrific design, and it has served the show very well ... Everyone knows it. I love it ... And yet, and yet ... it's still not right. It's not the Iron Throne I see when I'm working on 'The Winds of Winter' [the upcoming sixth novel in the 'Song' series]. It's not the Iron Throne I want my readers to see. The way the throne is described in the books ... HUGE, hulking, black and twisted, with the steep iron stairs in front, the high seat from which the king looks DOWN on everyone in the court ... my throne is a hunched beast looming over the throne room, ugly and assymetric [sic] ..."
There is a rendering that Martin is fond of, however: Marc Simonetti's drawing for the upcoming concordance, "The World of Ice and Fire."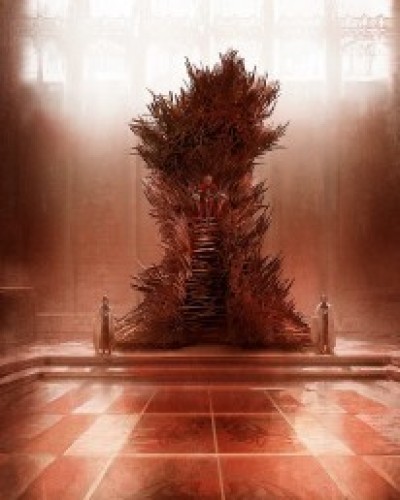 PHOTO GALLERY
"Game Of Thrones"
REAL LIFE. REAL NEWS. REAL VOICES.
Help us tell more of the stories that matter from voices that too often remain unheard.