Teacher Traci Bowermaster arrived at the White Bear Lake Area Learning Center, an alternative high school in the Minneapolis-St. Paul metropolitan area, in early 2001 with a mandate for change.
White Bear Lake was designed to help teens who weren't succeeding in traditional school settings. Then-principal Julia Jilek had grown frustrated to see how many of her students still struggled with addiction issues that undermined their education. Those receiving treatment for substance use disorders at a rehabilitation facility or hospital would often return to the school and relapse, falling back into the same troubled patterns and missing more school.
It was a "revolving door" of devastation, said Bowermaster, who was brought in to do something about the problem.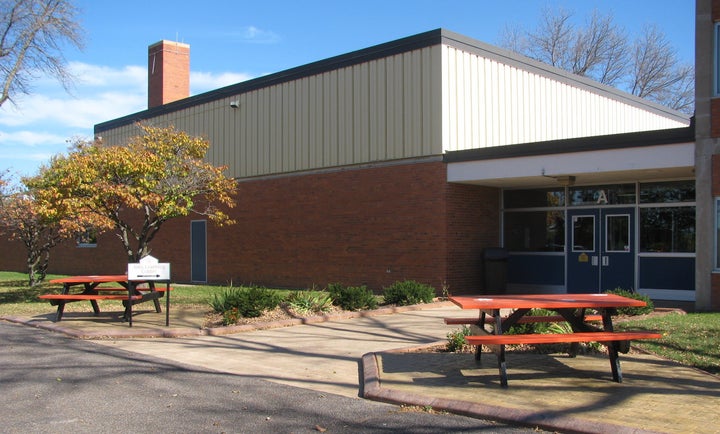 Fourteen years later, the program has graduated 81 students, while many others participated in the program for a time before transferring back to their home districts. Last month, Insight became one of just four recovery high schools to be fully accredited by the Association of Recovery High Schools, a national network that helps schools connect with one another and stay up to date on best practices.
Recovery schools aim to provide a learning atmosphere that is conducive to continued sobriety among students with substance use disorders. They vary widely in size and format from independently funded initiatives operating in their own facilities to programs that rely on public funding and are located within a larger school, like Insight.
There are some 35 recovery schools nationwide, including three others in Minnesota. One of the first known "sober schools" -- Ecole Nouvelle, later called Sobriety High -- was founded in 1986 in Edina, Minnesota.
The Insight Program is geared toward kids in grades 10 through 12 who have already begun to work toward their recovery by seeking treatment and have been sober for at least 20 consecutive days. Prior to their enrollment, prospective students are interviewed by staff, with a parent or guardian present, to ensure that both student and family are on board with the school's mission and can benefit from its culture.
Insight students go through their school day in groups, traveling together to academic classes taken alongside other students at White Bear Lake. At lunchtime, they gather in their recovery group room and relax before afternoon classes. They end the day with an hour spent with their Insight group. Students are also encouraged to have a sponsor or mentor and to attend support groups or meetings outside school, which can earn them elective credits.
The program serves up to 15 students at a time, according to Bowermaster, the Insight coordinator, although the number tends to fluctuate throughout the year. One thing remains constant, however.
"Every year we have students who tell us that if it was not for our school, they know they likely would not have graduated, and some would go as far as to say that our school saved their life," Bowermaster told The Huffington Post.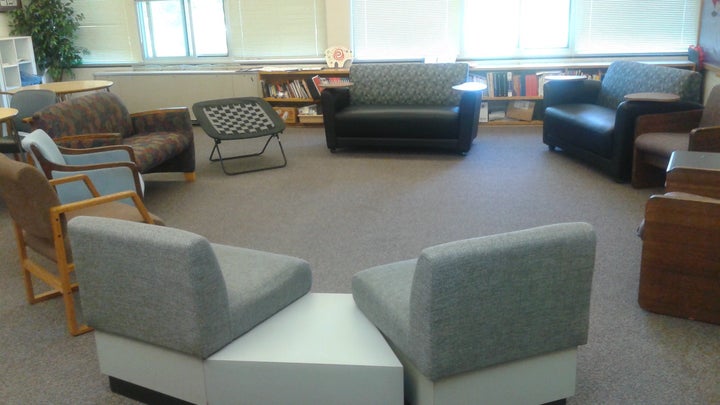 The limited research on recovery schools is encouraging. A 2008 study conducted by Paul Moberg, a researcher at the University of Wisconsin Public Health Institute, and Andrew Finch, a professor at Vanderbilt University, evaluated 321 students at 17 schools and found a significant reduction in substance use and in mental health symptoms, including depression and anxiety.
Moberg and Finch found 56 percent of recovery school students were abstaining from all drugs and alcohol 90 days into the program, compared to only 20 percent abstaining 90 days before they entered the program. For drugs other than marijuana and alcohol, 74 percent of students were abstaining 90 days into school compared to 40 percent before.
Students also reported very positive feelings about being at a recovery school. Eighty percent said they were doing better with their drug or alcohol issues thanks to the school, and 71 percent said they were doing better academically. Fifty-nine percent said they were doing better emotionally.
More comprehensive research is underway. Moberg and Finch are behind a new study funded by the National Institutes of Health and the U.S. Department of Education to investigate the factors that predict success for students in recovery schools. The study will also consider the broader, long-term societal return on investment in these programs.
Though the findings of their latest study will not be available for at least another few years, Moberg told HuffPost that their preliminary analysis has been "promising" as they are noting significant differences in the levels of substance use, specifically alcohol and marijuana, between students in recovery schools and those in traditional schools or other alternative educational programs.
So why aren't there a lot more than 35 recovery schools across the U.S.?
"It's expensive and benefits only a small percentage of young people in a school district so it's easy to either neglect the programs or defund them," said Moberg, summing up the challenge.
Recovery schools can be costly because they must provide an array of services to students who, in addition to substance use disorders, are frequently dealing with mental health issues and/or histories of abuse. Dramatic fluctuation in enrollment numbers is very common.
In other states, lawmakers have been less supportive. In August, New Jersey Gov. Chris Christie (R) vetoed legislation that would have created three recovery high school programs, citing concerns about "overly burdensome" regulation.
Supporters say that recovery schools are too important not to fund. Teens with patterns of repeated substance abuse are more likely to fail at school, develop mental health problems, suffer impaired memory and contract an infection like HIV, according to the National Institute on Drug Abuse. Adolescents are also less likely than adult substance users to consider the consequences of their actions and to seek help or treatment.
Finch, who is also a cofounder of the Association of Recovery High Schools and helped establish a recovery school in Nashville in 1997, argues that recovery schools work in significant part because they provide troubled teens with peer support.
"If you talk to kids in recovery, they will tell you the first time they felt truly accepted for who they are and not necessarily singled out for having a substance use disorder is when they arrived at a recovery school," Finch said. "They're surrounded by a bunch of kids who feel similar to them and they feel like they can understand them and they can be themselves."
Sara Becker, a clinical psychologist at Brown University who specializes in substance use disorders in adolescents, said that parental involvement, a protected environment and continuing care post-treatment that doesn't simply view teens as "mini-adults" are among the key features of a successful treatment program, as outlined by the nonprofit Treatment Research Institute's 2014 "Paving the Way to Change" report. A recovery school has a lot to offer in those areas.
"The idea of promoting a sense of connection and giving these kids a purpose other than substance use is really important," Becker said. "We know from the literature that when people in recovery have more positive family and peer support and connections, they do better."
A final piece of the puzzle is the need to overcome the societal stigma of addiction. Bowermaster is optimistic that change in that area is happening, too. She pointed to the Unite to Face Addiction rally on the National Mall in Washington earlier this month, which reportedly drew thousands.
"We hear a lot that young addicts are just kind of throwaway kids that aren't worth the time. They're the bad kids so you don't want your kids around them. But we're seeing that these are great kids with such wonderful potential," Bowermaster said. "These aren't throwaway kids. These are kids with huge challenges to deal with who are working on a plan to get through those challenges."
Related