Last week, after five years of struggle, pain, hard work and hope, a Superior Court judge ruled that the Orono school system did not violate the Maine Human Rights Act when it prohibited my daughter Nicole from using the restroom that matches her gender identity.
Upon learning of the decision, I immediately remembered that my daughter was to speak at a local Transgender Day of Remembrance ceremony that night. (Sadly, the ruling came down on Nov. 20, the annual Transgender Day of Remembrance.) Already at a heightened level of anxiety, I worried that she might be approached by the press. She is only 15. I called my boss and told her I needed to leave work and drove the two-and-a-half-hour trip to our new home to tell my wife and kids the bad news before they heard it from someone else. As I sped down the Interstate I thought, "How am I going to tell them that after five years of hard work and sacrifice, the judge has said the school did nothing wrong?" I was driving with a broken heart, but one that has been healing thanks to the amazing people we have met who have come to our aid. I reminded myself that I needed to have my wits about me. Safety must still be paramount.
The safety of every member of our family has always been our highest priority. Because of this, we have told only part of our story, choosing instead to let the complicated legal system carry the burden of protecting our child and helping us guarantee that she has a bright future. Throughout this process we have relived so many painful moments, detailing each individual incident to reveal the magnitude of the harassment and discrimination that Nicole endured at school.
Our daughter just wanted to go to school, be with her girlfriends, get a good education and be accepted by her peers. In other words, Nicole wanted the same things that most other girls her age want. The school acknowledged that it was critical to Nicole's development that she be treated like the girl she has always known herself to be. Instead, she was made an outcast, separated from her peers. She was bullied and harassed simply because she is transgender. No parents want that for their child.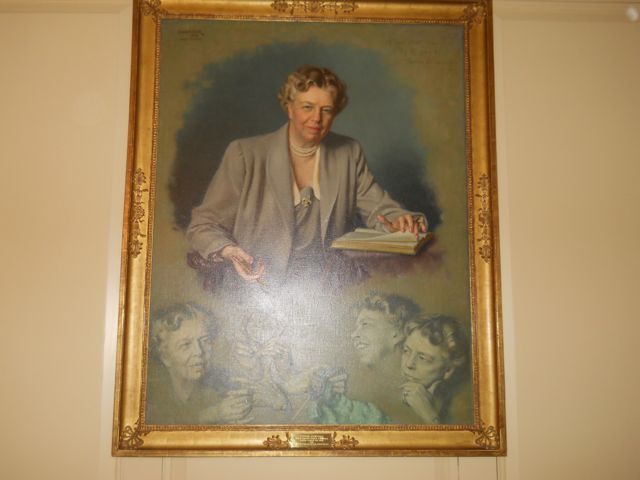 This past June, Nicole stood next to an amazing portrait of Eleanor Roosevelt at the White House. Eleanor Roosevelt said, "The future belongs to those who believe in the beauty of their dreams." I hope for the day when Nicole will again believe in the beauty of her dreams, but it is still hard to imagine such a day at times like this.
Still, I remain hopeful as we appeal this disappointing decision. I'm hopeful that one day soon, the court will affirm that my daughter deserves to be respected for who she is and be treated equally to her peers so that she can continue to grow and develop all her unique talents and gifts. Both she and her brother are capable of great things, and I know that they'll make me and my wife very proud. In fact, they already do. That's all any parents want for their child.
This may be the shortest story I will ever write; for once in my life, I am at a loss for the words. I pulled into our driveway, and I just wanted to go into our home and hug my children and my wife.
Calling all HuffPost superfans!
Sign up for membership to become a founding member and help shape HuffPost's next chapter