The Four Seasons has been making big moves lately and the brand has been expanding in a big way--from Casablanca to Kuwait--Four Seasons hotels seem to be sprouting luxury all over the world. Iconic properties, though, like the Four Seasons New York also undergo major renovations annually just to stay "in season."
As part of its recent multi-phased refurbishment program, the hotel's event spaces and restaurants have been updated and the landmark hotel has once again been revitalized making it the talk of the town.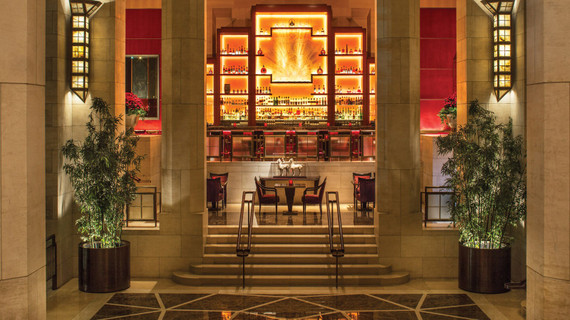 The hotel's new TY Bar evokes the Art Deco period with its dramatic reds, gleaming surfaces and exclusive vibe. The bar, named in honor of the hotel's legendary owner, Ty Warner, is a collaboration of IM Pei's soaring architecture and designer Pierre-Yves Rochon's updated vision for the space. A working fireplace, enormous 12-foot by 12-foot television screen, plush red velvets, oversized floral arrangements and an Imperador marble-topped bar delight patrons. Guests can sip anything from 1930's inspired cocktails to a special craft brew created especially for it by local craft brewer, Captain Lawrence.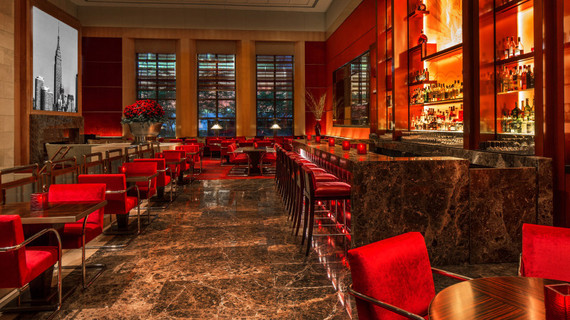 The Four Seasons also unveiled a brand new event space, FIFTY7, on March 1, 2015 which cleverly pays homage to Ty Warner as well as the hotel's midtown location. Pei always wanted an event space that would create an air of grandeur and intimacy when the Hotel was built in 1993.
And elicit opulence it does. Above the the grand Magny limestone steps sits a majestic glass structure mirroring the Hotel's square window frame design details. This dramatic entrance is an homage to Pei's large glass and metal pyramid structure at the Louvre in Paris. Inside, guests will discover a one-of-a-kind reception space designed to host anything from a small soiree to a cocktail party to a wedding of up to 200 people. A neutral palette, two oversized television screens at each end of the room and a built-in show kitchen (which can be removed) make it ideal for any theme.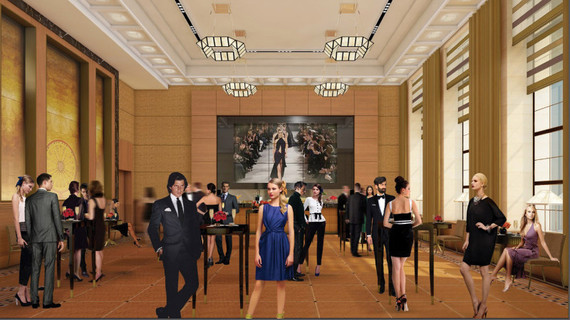 Later this year, the final phase of the renovations will be a refurbishment of the Hotel's 368 guest rooms and guest floor corridors. This is scheduled to be completed by the end of 2015. And with a new manager, Mehdi Eftekari making a move from the acclaimed Four Seasons Los Angeles Hotel, it's guaranteed to be spring in New York all year-round.