George Chidi wrote an article on the site Peach Pundit about Thomas Mitchell Owens, a Republican candidate in a special election for the DeKalb County Board of Commissioners. Chidi detailed Owens' legal troubles, reporting that three different people had obtained restraining orders against Owens in the last eight years.
Chidi spoke with Owens' former fiancée, who claimed that he had financially abandoned her and their child. The story also described an instance in which the head of a Christian charity filed a police report against Owens for allegedly coming to her thrift shop, spitting on her door and saying that she had "insufficient hate" toward African Muslims.
Chidi told The Huffington Post that he repeatedly asked Owens to comment for the story, but that the candidate had declined. Reached by HuffPost on Tuesday, Owens refused to comment on the protective order as well.
In a separate conversation, Owens campaign adviser Wayne Witter told HuffPost that many of Chidi's questions "were about stuff that came up 15-20 years ago, and they were dismissed when investigated."
The article was posted at 9 a.m. on Monday, and that afternoon Chidi wrote that he was served with the temporary protective order, which prohibits him from "stalking, harassing and/or intimidating" Owens, having any contact with Owens or coming within 100 yards of him. The order was signed by DeKalb County Superior Court Judge Nora Polk. A hearing on the order was scheduled for Oct. 22, just two weeks before the election.
On Wednesday, Chidi told HuffPost that he had also been served with a notice that he had violated the order by "contacting third parties via social media."
Chidi said that he's worried his case could set a dangerous precedent for journalists who write unfavorably about politicians.
"Imagine a politician who can shut off a journalist covering him in the month before an election when everybody is paying attention to politics," he told HuffPost. "It is chilling. It makes it much more fraught to report on issues of public importance, particularly around politics."
"It's dangerous to the public to have a court tell a journalist to stay away from public figures and political candidates," Chidi added.
Witter alleged that he had heard Chidi say, "I'm gonna destroy you," to Owens at a candidate forum. He also dismissed Chidi as a blogger, not a reporter.
Chidi, a Democrat who serves on the city council in Pine Lake, Georgia, denied that his story was politically motivated. He said that he is writing a book on Georgia politics and that several local residents had urged him to write about Owens.
"His assertion that I said I was out to 'destroy' Tom Owens is an error at best, and a fabrication at worst. I didn't say it," Chidi responded via email. "The commission race has almost nothing to do with my very small town and absolutely nothing to do with my personal politics. I make no effort to conceal those -- I'm a card-carrying progressive Democrat -- but there's no Democrat even running for the seat."
Witter sent HuffPost a video that he claimed showed Chidi harassing Owens at a candidate forum on Sunday. In the video, Chidi can clearly be heard telling Owens that he is a reporter. When Owens declines to answer his questions, Chidi begins shouting them.
"I'm trying to be a very responsible journalist," Chidi says in the video to another man who tells him to keep it down. "And part of that involves ensuring that I give him every possible opportunity to answer the questions that I have for him. And he's been ducking me, so what else can I do?"
Chidi said that he was filing for an emergency order to lift the protective order and is asking for donations to help cover his legal costs.
Before You Go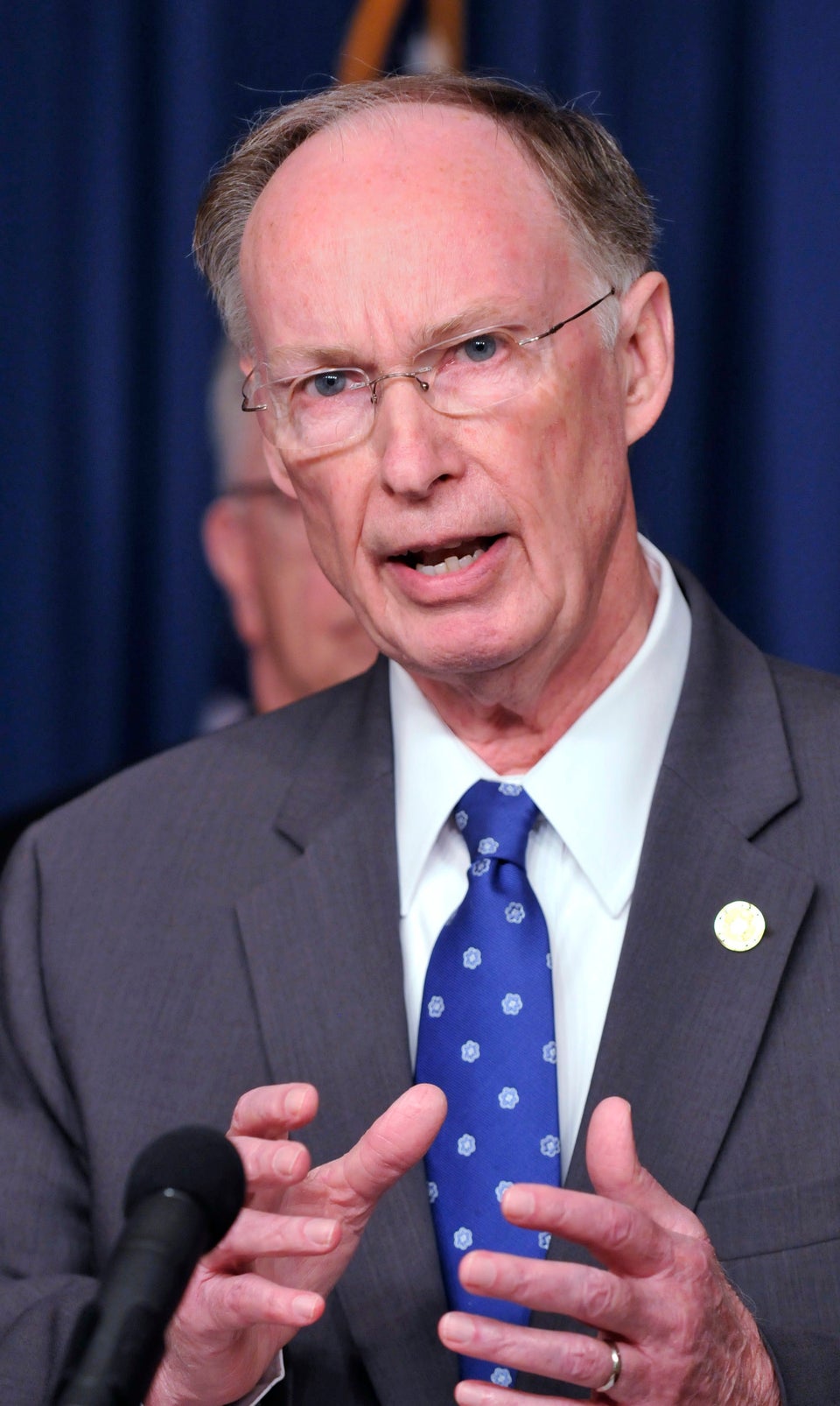 United States Governors
Popular in the Community