Today's customer does business on his or her own terms: pitting airlines against each other on Expedia, using Edmunds.com to secure the best possible deal on a car, turning to Amazon to price match thousands of sources. In an increasingly digital world, today's customer demands that businesses engage with them on the social and digital channels of their choice. Antiquated outsourced solutions are simply no longer a viable solution, with 67 percent of Americans saying calling a toll-free number is an absolute last resort.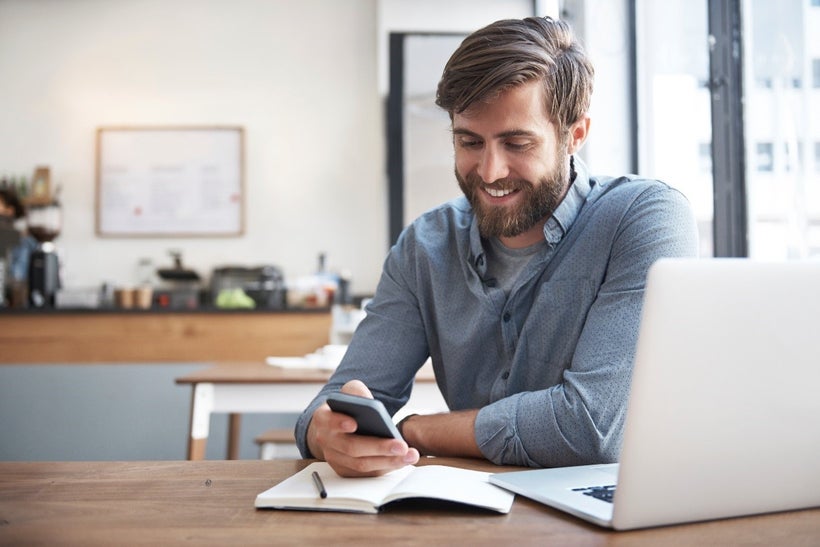 Businesses know this, and believe they're doing it pretty well, right? Evidently not. Research shows only two percent of businesses consistently respond to customer's online posts and less than 40 percent ever engage with follower content. This is astounding, and akin to walking into a brick-and-mortar store, asking a question, and having the store rep completely ignore you. The failure to engage and service customers—regardless of channel—is a CEO problem. And it's a big one.
Why? Because if we get it wrong, we risk losing an entire generation of customers. Former Cisco CEO John Chambers predicted last year that one third of businesses will not survive the next 10 years and that 70% of businesses will attempt to go digital, but only 30% will get there. The stakes have never been higher.
This is new territory, and in order for businesses to navigate it successfully, we need to deeply understand today's consumer – what they want from brands and how to meet their expectations. A recent Harris Poll sheds some light on the subject, informing how we should connect with this new breed of customers. For example, the younger generations of Millennials (20-39 years old) and emerging consumers Gen Z (16-19) don't like our outdated methods of "broadcasting" messages at them. They want to engage. In fact, the study finds 74% of millennials and Gen Z consumers do not like being targeted by businesses on social media, with 57% having actually stopped using certain social media sites because of paid advertising that appears in their news feed.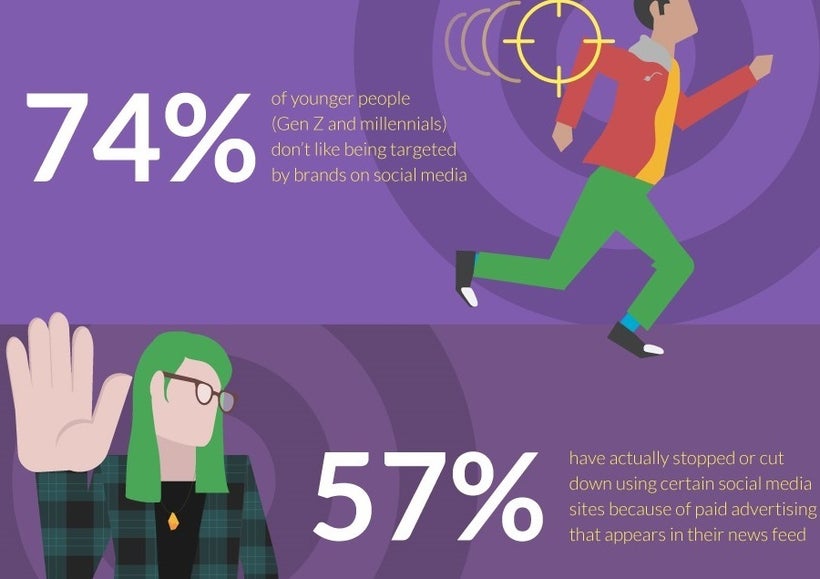 These consumers want companies to understand who they are as people, not just as a sales target. They are sharing their passions, preferences, likes, dislikes across social channels. Those businesses that can tap into these signals the customer is putting out, and harness the right data on social will be able to deliver outstanding, personalized experiences. The payoff could be huge, as the younger generations are predisposed to trust brands who get social right. Harris Poll reports 54% of younger Americans trust social networks, compared to 32% of older adults. And Forrester finds that 62% of Gen Z consumers agree that once they've chosen a brand, they stick to it.1
What it will take to get it right
As brands, we can either continue lamenting these consumers' demands, or accept them as the new norm. I recommend the latter. The sooner we grasp the indelible way digital is changing our way of life, the faster we can respond with changes that align to it. We need to stop applying outdated methods of speaking AT customers and talk WITH them through engagement on Facebook, Twitter, Snapchat, LinkedIn, online communities, forums, blogs – anywhere they show up. We need to be available to our customers, and give them the choice of how and when to seek us out and engage with us. We have to take a personalized approach. We need to realize that building strong, authentic relationships with 100 consumers benefits our brand more than serving up a fleeting ad to 10,000. Those businesses brave enough to take this essential step, who do their due diligence and connect authentically with their customers in the right places, stand to win it all.
We can't afford anything less.
(1) Forrester Research, how to build your brand with Generation Z, 2013
Calling all HuffPost superfans!
Sign up for membership to become a founding member and help shape HuffPost's next chapter
This post was published on the now-closed HuffPost Contributor platform. Contributors control their own work and posted freely to our site. If you need to flag this entry as abusive,
send us an email
.