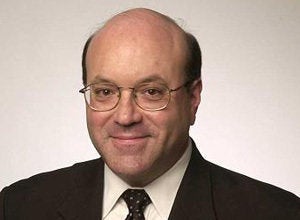 "Yes, this is it. I'm stepping down today after 28 years of daily coverage of radio and television for the Sun-Times," Robert Feder writes in Friday's Chicago Sun-Times.
True to form, Feder includes a series of "predictions I'm willing to bet will occur in the coming months and beyond" in his sign-off.
It's no longer a question of if but when: Bob Sirott will replace Warner Saunders as the No. 1 news anchor at NBC-owned WMAQ-Channel 5.
[...]
Richard Roeper will return to national television as host of a new movie-review show that will uphold the fine tradition of the late, lamented "Ebert & Roeper" and "Siskel & Ebert."

The only question is whether he will launch it before or after the execrable current version of "At the Movies" disappears.
[..]
Two years after he was forced off the air in Chicago, Mancow Muller will be back.

Citadel Broadcasting is in the final stages of negotiations to put Muller on news/talk WLS-AM (890) in a slot that would allow him to continue his nationally syndicated morning show.
Popular in the Community