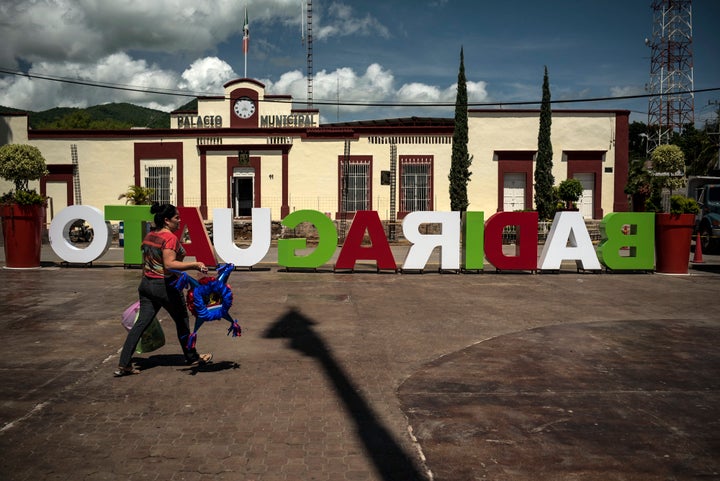 Actor Sean Penn lamented in a Sunday interview with Charlie Rose that his Rolling Stone article about the famed Mexican drug lord Joaquín "El Chapo" Guzmán Loera "failed" because it didn't provoke a debate about the ethics of the drug war.
Critics have been quick to pounce on Penn, whose article focused at least as much on himself as it did on the fugitive drug capo. But the piece did contain one important nugget that should prompt Americans to rethink how their government is fighting a four-decade war against drugs.
In a pre-recorded video, Guzmán told Rolling Stone repeatedly that he got involved in drug trafficking in the first place because he didn't have any other options.
Asked about his childhood, Guzmán said his parents were "very humble, very poor" and that he remembered his mother making bread to support the family.
"I sold oranges, I sold soft drinks, I sold candy,"Guzmán said. "In that area, even today, there's no jobs. The way to buy food and survive is by planting poppies marijuana. I, from that age [15], began to grow it, to harvest it, to sell it."
He later returned to the subject unprompted: "It's a reality that drugs destroy. Unfortunately, as I said before, where I grew up there wasn't another way, and there still isn't, to survive."
Despite commanding billions in assets throughout his life, the fugitive drug lord remained in the hills of Sinaloa. Some locals there praise him as a patron of the poor in a place where the government is weak, while others fear the cartel violence that has helped push Badiraguato's homicide rate five times higher than the national average of 16 per 100,000, according to The Associated Press. 
Journalist Malcolm Beith confirms Guzmán's impressions in his 2010 book The Last Narco: Inside the Hunt for 'El Chapo,' the World's Most Wanted Drug Lord.
"Only the lucky few can find work in the local government, or health and education," Beith wrote in a description of El Chapo's hometown of La Tuna de Badiraguato, Sinaloa. "Some head to the nearby city of Culiacán; most stay in Badiraguato and its environs and turn to drugs."
None of this is to say that poverty alone necessarily leads to drug trafficking. And Guzmán's contention that poverty pressed him into the drug trade explains how he got his start, but not why he continued to take part in an illegal business or allegedly ordered thousands of deaths well after he had become a billionaire.
But his words do hint at one of the key problems driving the drug war, beyond the existence of high demand for illegal drugs in the United States. Until Mexico offers far more high-paying jobs, drug cartels can expect a consistent supply of labor.
"Whether it's drug trafficking or other illegal activities, a lack of viable legal economic opportunities or avenues for advancement does lead people to desperation," Shannon O'Neil, the author of Two Nations Indivisible: Mexico, the United States and the Road Ahead, told The WorldPost. "And especially in that area of Sinaloa -- why would you farm corn if you could farm marijuana or poppies?"
Calling all HuffPost superfans!
Sign up for membership to become a founding member and help shape HuffPost's next chapter