 If the annual Chicago International Music & Movies Festival (CIMMfest), now in it's fifth year, whispers ever-so-slightly a familiarity akin to Austin's South By Southwest in its younger years, that's likely because co-founders Josh Chicoine (formerly of The M's) and documentary filmmaker Ilko Davidov have married film, music and conversations and spawned them into an ever-growing mixed media extravaganza now celebrating its fifth birthday (and hey, the co-founder of the SXSW Music Conference, Louis Black, sits on CIMMfest's advisory board).
This year, the fest's estimated to more than double last year's number of 8,500 attendees, attracting both locals and out-of-towners to a slew of venues across the city for four days of screenings, concerts and panels that runs from Thursday, April 18 to Sunday, April 21, 2013.
"I think that's the coolest thing about what we do -- we program and pick the things that we think are best to tell the story of the relationship between movies and music as they have to do with onscreen stuff mixed with the live element," says CIMMfest co-founder Josh Chicoine. "And every year we're just really humbled by the folks who submit their work and agree to participate in the festival, and the organization grows and It's all because of the work that other people do. So, I'm just really excited about being able to again present some amazing stuff with amazing people from all over the world."
The Jesus Lizard: LAST trailer
The dizzying lineup features more than 100 films that will be screened from over 20 countries; among those rolled out will be documentaries, shorts, animations and concert films, including The Jesus Lizard: LAST by director Tony Ciarrocchi (Friday, April 20 at Society for the Arts), documenting the last performance of the band at Metro on New Year's, 2010. Also on the CIMMfest bill will be scores of bands and musical acts, some attached to Chicago's own Bloodshot Records. Catch a glimpse of Lydia Loveless (Friday, April 19 at the Hideout) or a hyped triple bill with New Orleans natives The Funky Meters, Greyboy Allstars and JC Brooks & the Uptown Sound (Friday, April 19 at Congress Theater).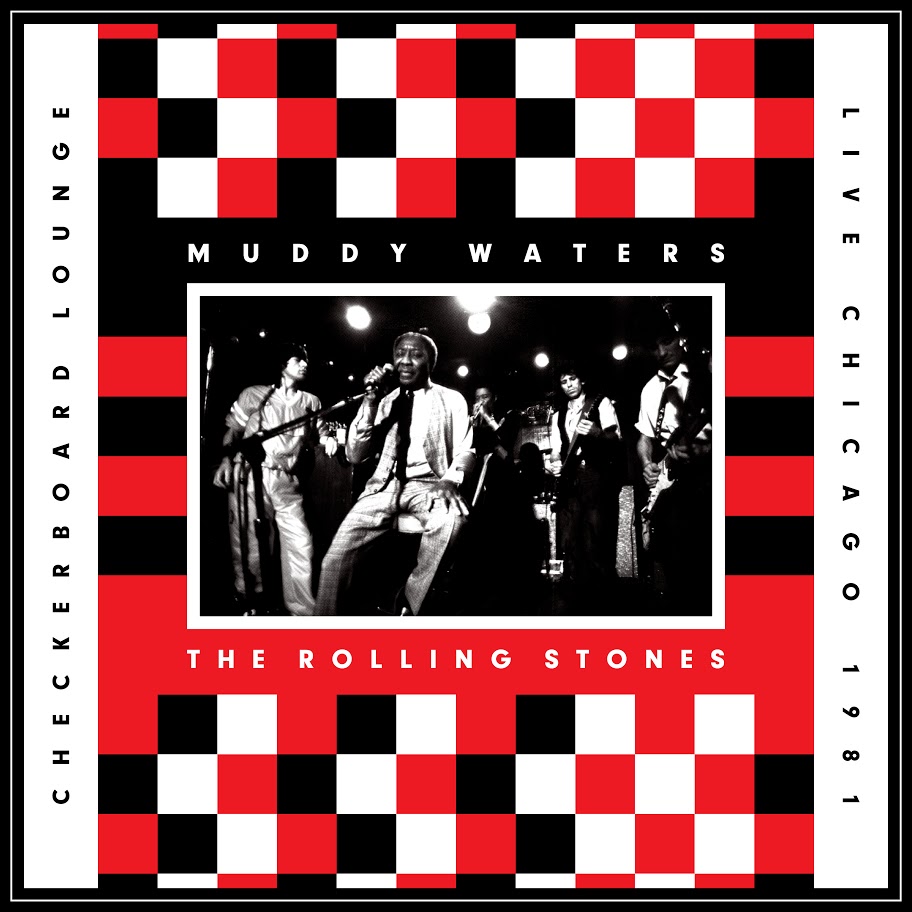 Muddy Waters and The Rolling Stones at the Checkerboard Lounge in Chicago, 1981. Photo courtesy of CIMMfest
I Got The Blues in Austin trailer
With all the buzz as of late surrounding The Rolling Stones 50th anniversary, Stones fans, especially those attending The Rolling Stones "50 & Counting Tour" that hits the United Center on May 28, 31 and June 3, will relish this year's special CIMMfest tribute to The Stones, a retrospective appropriately titled CIMMpathy for The Stones (April 19-21 at the Music Box Theatre), celebrating The Rolling Stones big 5-0, and will feature screenings of 10 concert films and documentaries, including Muddy Waters and The Rolling Stones at the Checkerboard Lounge, Live Chicago 1981,, documenting The Stones during their U.S. tour in '81, when the band paid a visit to Chicago's South Side to watch Muddy Waters perform at the legendary Checkerboard Lounge and joined in on stage; making its Chicago premiere, Rolling Like A Stone, a home movie from 1965 (Super-8mm footage), where Mick Jagger, Keith Richards and the late Brian Jones attend an after-party in Sweden at a private residence and I Got The Blues In Austin, where, Mick Jagger's brother, Chris, takes the legendary Chicago blues pianist Pinetop Perkins (member of Muddy Waters's band) on a Rolling Stones journey (including backstage) as the band plays Austin.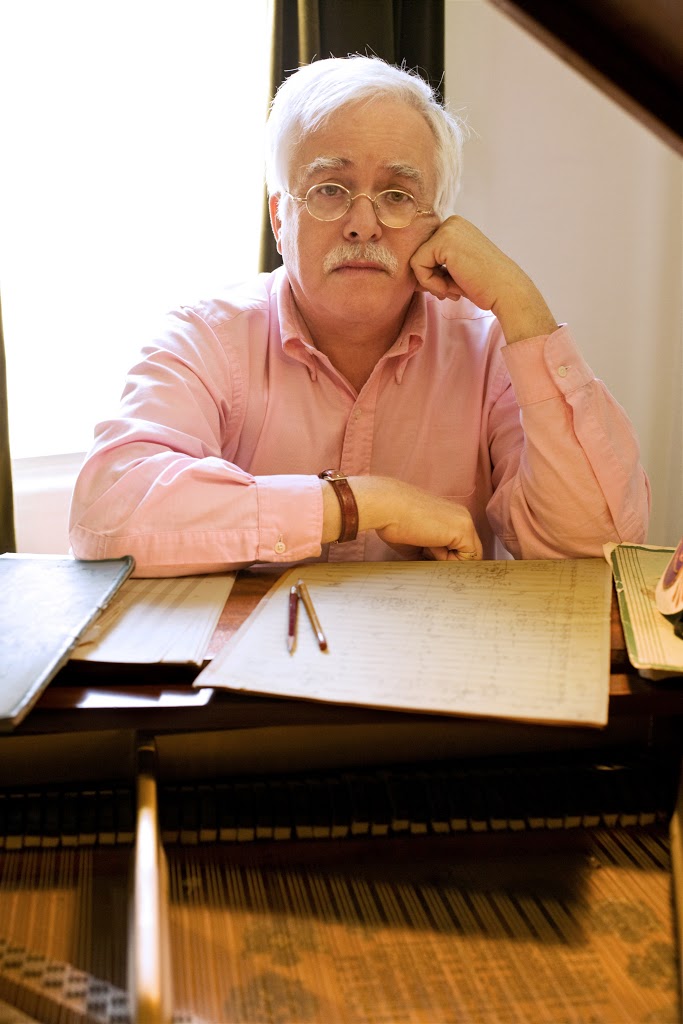 Pictured: Van Dyke Parks by Roman Cho
Another highlight of this year's CIMMfest includes opening night's program, "An Evening with Van Dyke Parks" (Thursday, April 18 at Constellation) where the legendary musician, composer and producer, known for his collaborations with Brian Wilson and the Beach Boys, will be speaking about his life and performing his classic songs. The evening's roster will also feature the screening of three related short films directed by his son, Richard, that include Van Dyke Parks on Discover America, Van Dyke Parks on Song Cycle and Music Man Murray.
Sweet Sweetback's Baadasssss Song trailer
Also, for the first time, CIMMfest will be presenting a special Lifetime Achievement Award to Chicago native, musician, actor and filmmaker Melvin Van Peebles, who turns 80 this year! (Saturday, April 20 at Constellation) The presentation will be followed by a special live musical performance by Van Peebles and his band, Laxative. His films, Sweet Sweetback's Baadasssss Song, The Story of a Three-Day Pass and Don't Play Us Cheap, will be screened at the fest this year, plus a documentary about Van Peebles, How to Eat Your Watermelon in White Company (and Enjoy It), by Chicago native Joe Angio.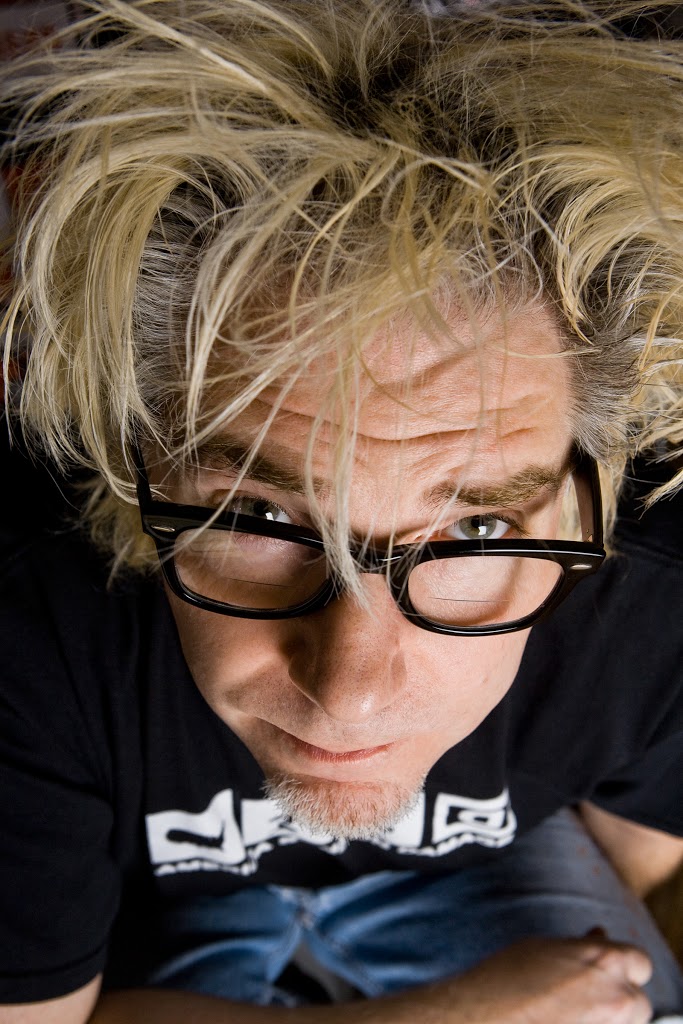 Pictured: Martin Atkins courtesy of CIMMfest
Joey Molland: Liverpool to Memphis trailer
New and notable this year is the kickoff of CIMMcon, an entrepreneurial industry conference, presented in association with Columbia College Chicago and the Engineering and Recording Society of Chicago (EARS), that's set to strike up intriguing conversations and offer advice from industry pros, film icons, artist entrepreneurs and music makers. Kicking off the festivities will be keynote Martin Atkins (Ministry, Nine Inch Nails, Public Image Ltd. and Killing Joke), who's also co-leading the "Get Da Money: Fund Raising, Crowd Sourcing and Grant Writing" panel (Saturday, April 20 at Logan Theatre Lounge). CIMMcon will house some thought-provoking presentations and live performances, including one by Badfinger member Joey Molland, (Friday, April 19 at Logan Theatre Lounge), who will play acoustically alongside the discussion with filmmaker John Anderson, director of the documentary Joey Molland: Liverpool to Memphis.
Last, while many may fondly remember the sold-out Wax Trax! Retrospectacle in 2011 at Metro, fans of Wax Trax! will have another opportunity to reminisce about the days of buying a new Thrill Kill Kult 12" and handing the cash over to one of its band members working behind the counter. A buzzing part of CIMMcon, the "Wax Trax!: The Iconic Punk and Industrial Record Label's Soirée Musicale!" party (Sunday, April 21 at Logan Theatre Lounge) will be the place to celebrate the label's heyday. On hand will be Julia Nash, daughter of Wax Trax! Records co-founder Jim Nash, Chris Connelly of Revolting Cocks and Ministry, amongst other folks who would remember the sheer excitement come release date for a new KMFDM record.
All-access CIMMFest weekend passes are available for $50, single day tickets for $25 and individual event tickets range from $10-$15 and can be purchased on www.CIMMfest.org. Check the website for a full schedule of events and times.
Related
Popular in the Community