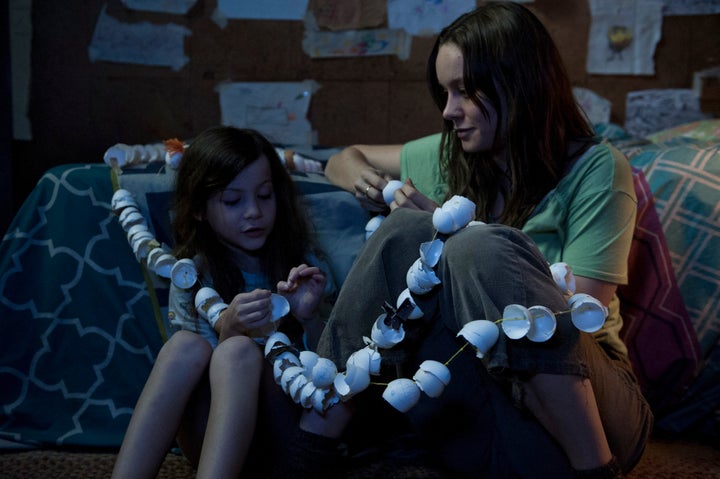 To prepare for "Room," Brie Larson locked herself in her apartment for weeks at a time. She met with trauma counselors and participated in a silent retreat, revisiting childhood recollections of living in a tiny studio with her single mother and eating Ramen nightly. Larson realized that period was one of the fondest of her life, despite how limited it may have appeared in actuality. And that is what informed her performance in the new adaptation of Emma Donoghue's best-seller, which revolves around a young mother who has birthed and raised her now-5-year-old son inside the shed where they are held captive.
Larson recounted her groundwork for the role during a Monday press conference at the Toronto Film Festival, where "Room" screened for media. Talk of an Oscar nomination for the 25-year-old actress rippled through the festival, and for good reason: Larson, who broke out on the Showtime series "United States of Tara" and earned her bona fides with the moving drama "Short Term 12," does her best work to date in the movie. If she were playing someone whose confinement was fresh, Larson would require a big performance, full of panic and anguish. But because it's been several years since her character was kidnapped, by a man who asked for help with his sick dog, Larson must blend the grief that itches at her with the banality of everyday life inside of one tiny outbuilding where her captor visits only to have sex and deliver chintzy groceries. By the time we meet her, she is anesthetized to the experience. That's seen in deadened interactions with her volatile detainer and in the imagination she uses to give her son the most positive upbringing possible.
An equal match for Larson is Jacob Tremblay, the 8-year-old "Smurfs 2" actor who portrays her long-haired son, Jack. As in the book, the story is told largely from his perspective. Here, that means sporadic voice-overs where Jack explains the world that he knows inside of what he and Ma call Room. In his eyes, everything else is outer space and the people on the television they watch are not real -- at least until Ma introduces a plan to escape. Tremblay's is as much of a lead role as Larson's, and he captures the naïveté of Jack's transition from claustrophobic chamber to a boundless and unfamiliar universe. He panics as Ma informs him of what exists beyond Room, hesitates as he later experiences it for himself and cycles through grief, rage and wonder at the circumstances that burden his young brain. No remarkable child performance should go without credit to the director -- in this case, Lenny Abrahamson ("Frank") -- and the primary co-stars, but Tremblay carries a lot of weight on his tiny shoulders.
It is apparent that Larson and Tremblay's connection ran deep while making "Room." At Monday's press conference, they talked about constructing some of the toys featured in their characters' titular home and spending time playing together before production began. "I felt incapable of not talking about 'Star Wars' and which animal would beat what in a battle," Larson said of the hours they weren't in each other's company throughout the movie's shoot. That kinship comes to life in the two characters' nonverbal communication -- the fury they sometimes unleash upon each other, the warmth that billows through their laughter and the gravity of each's need for the other to survive.
There's a lot else to rave about when it comes to "Room," primarily Danny Cohen's roving cinematography. It traces the scenery in a such a way that the audience enters the mindset of being locked away and then discovering or re-entering a world rendered foreign. In faithfully adapting her own novel, Donoghue retains a sense of bewilderment about navigating life for the first time, which is why Jack is the crux of "Room." If you've spent five years whimsically thinking that dogs belong in television sets and friends are the mice that scurry across your single bedroom, imagine the heartache and awe upon learning there is an escape. Imagine the same if you actually knew there was a universe passing you by. Larson and Tremblay masterfully convey that turbulence. By the time "Room" comes to a weepy close, the audience's world seems a bit bigger and brighter than it did two hours earlier.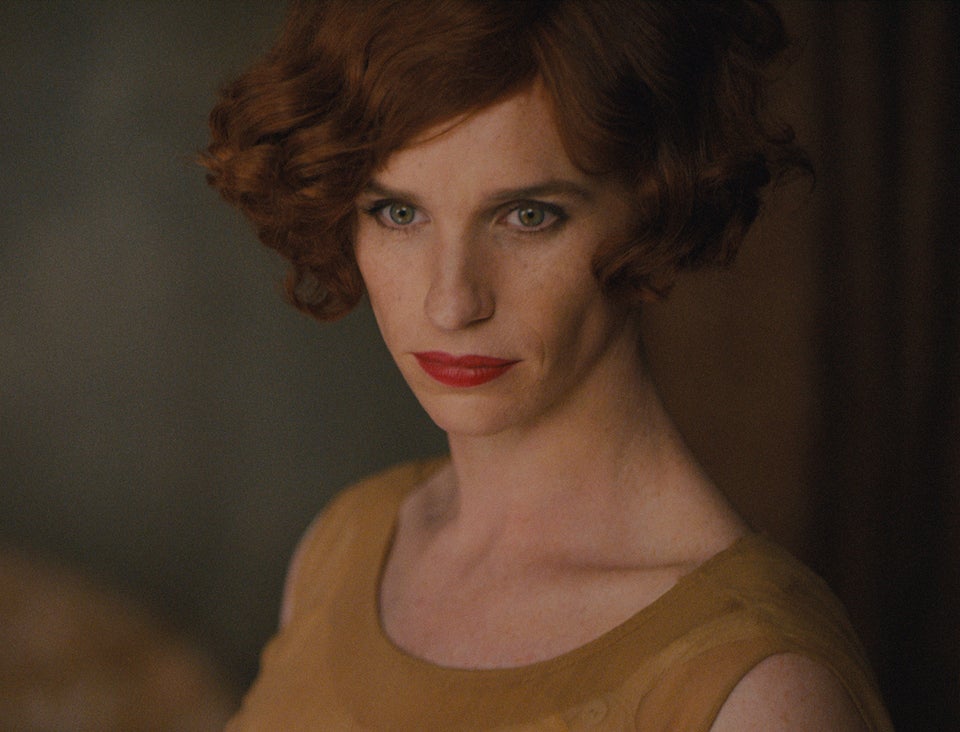 Toronto Film Festival Preview 2015
For a constant stream of entertainment news and discussion, follow HuffPost Entertainment on Viber.
Popular in the Community