Throughout the ninth season of "RuPaul's Drag Race," Huffington Post Queer Voices will interview each departing queen on the Saturday following the air date of their elimination episode. Check HuffPost Queer Voices weekly to hear these queens reflect on their time on the show and their legacy as queer artists and performers.
It's that time of year again ― for the next few months, queers around the world will gather in bars every Friday night for what has become the Olympics of the LGBTQ community: "RuPaul's Drag Race."
The ninth season of "Drag Race" marks a major turning point for the reality show. Not only has it moved from Logo to VH1 and shifted to a primetime slot on Friday nights, but RuPaul won an Emmy for his work after the show's eighth season.
Among a host of other things, this monumental shift for the reality show means that the competition is fiercer than ever. The first queen to go home this season is the sweet and comedic Jaymes Mansfield hailing from Madison, Wisconsin. Mansfield had a bit of trouble finding her footing and was sent packing after a lip-sync against Las Vegas native Kimora Blac.
In this interview with The Huffington Post, Mansfield reflects on her brief time on "Drag Race," being labeled "the underdog" and what she ultimately wants to do with her platform the show gave her.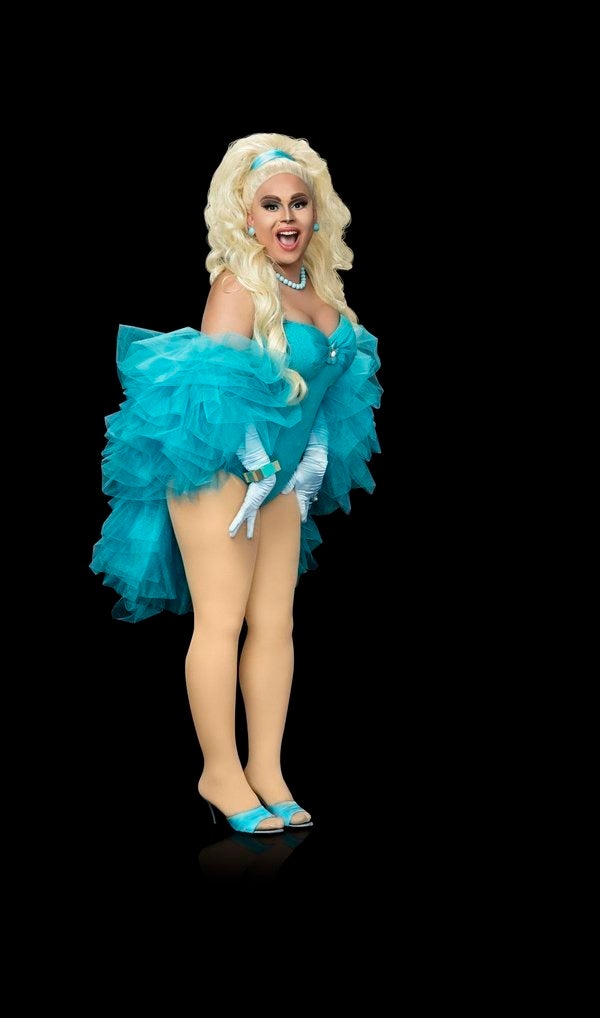 The Huffington Post: You weren't on the show for very long but do you feel like you grew and changed during your time on "Drag Race"? What did you learn?
Jaymes Mansfield: I learned that being eliminated off of a reality television show isn't the worst thing in the world. And you learn to improve on things that were your shortcomings and to embrace the things that made you weird in the first place – the things that made them want to keep you. 
Do you feel you like the image of who you are ― and who you are as an artist ― was authentically portrayed on this show?
I feel like I was honest! [laughs] The person on the screen was me. 
How do you feel about being framed as "the underdog"? Did you identify with that label?
Being framed as an "underdog" doesn't feel very good because I wanted to be framed as a strong competitor, not somebody with a bunch of shortcomings [laughs]. To be quite honest with you, as an artist and as a gay person we get a lot of – I come from a background of being bullied and constantly having to fight for who I was, so being in an element where, "oh now you're an underdog!" It's like, no, I'm not. I'm a strong competitor.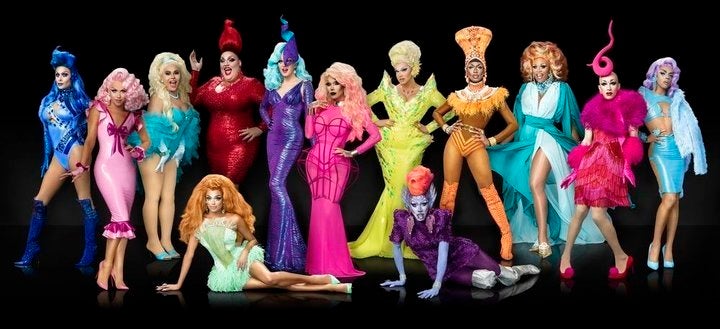 What do you want to do with the platform that Drag Race has given you
First, I'm really thankful for this platform that I was given because it's far beyond what I was before I got on the show. But I want to really conquer that medium of YouTube because I feel like it's a really untapped entity. I have a lot more tutorials, a whole lot more content, especially movie reviews and drag history – I'm going to keep doing that until the end of time.
Do you see any important political implications with "Drag Race" being on such a mainstream network at this specific moment in time?
I would say it's a good thing. As far as "Drag Race" being on a mainstream platform now, it's really beautiful. I remember RuPaul was [on VH1] years and years ago and it's really a homecoming for her and we really need things like drag now, especially being able to laugh and being able to have things that parody – public image and public figures. It's an important thing – we need to be able to laugh and entertainment really does that for people.
Is there a particular queen that you'd like to see on a future season of "Drag Race"?
I would love to see somebody like Biblegirl or more legendary queens like Hedda Lettuce or Sherry Vine. 
Out of everyone left in the competition who are you rooting for?
J: Nobody! [laughs] I'm rooting for my girls Nina and Peppermint and Charlie. I hope they all do really well. But I wasn't there long enough to hate anybody!
What do you want people to know about Jaymes Mansfield going forward?
That I'm a queen who truly cares about drag! And I'm a queen who will continue to talk up the importance of drag queens and our history until I'm blue in the face! That's always what I've wanted to be remembered for is somebody who really and truly cares about drag and the preservation of drag.
"RuPaul's Drag Race" airs on Friday nights at 8 PM ET/PT on VH1. Check out "Untucked" below.
REAL LIFE. REAL NEWS. REAL VOICES.
Help us tell more of the stories that matter from voices that too often remain unheard.
BEFORE YOU GO
PHOTO GALLERY
Gay Pride Around The World