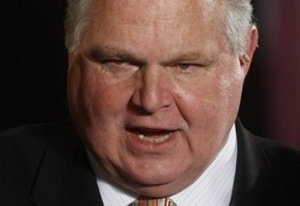 Rush Limbaugh marked the occasion of Chinese President Hu Jintao's visit to America by mocking Hu in nonsense, ersatz Chinese on his Wednesday show.
Limbaugh said he was watching Hu speak on Fox News, and that the feed was unaccompanied by any subtitles or translation
"Hu Jintao was just going--" he began, before speaking in mock Chinese. "That's the closest I can get," he finished.
Later in the same show, Limbaugh dusted off his Hu impression again:
Related
Popular in the Community