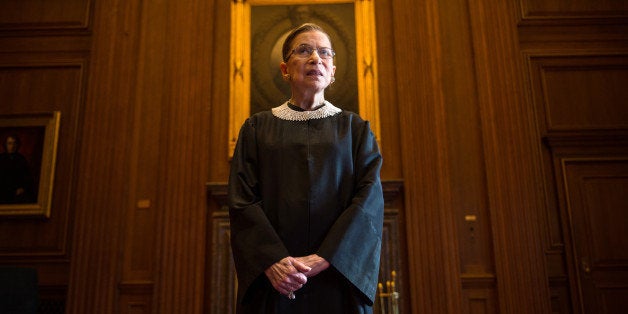 Ruth Bader Ginsburg has had quite a year. Legal junkies and feminist disciples alike have long admired the Justice's badassery since she took her seat in the court in 1993. But it was her scathing dissent of the Supreme Court's decision to allow private businesses to refuse certain forms of birth control coverage to their employees that launched her OG status into public consciousness. From the only slightly ironic Notorious R.B.G. meme to musical remixes of her dissents, pop culture reverence of the Supreme Court veteran seems here to stay.
On R.B.G.'s birthday, we honor her 21 years on the Supreme Court and 82 years of general badassery with just a few notable quotes showing just how brightly that candlepower burns.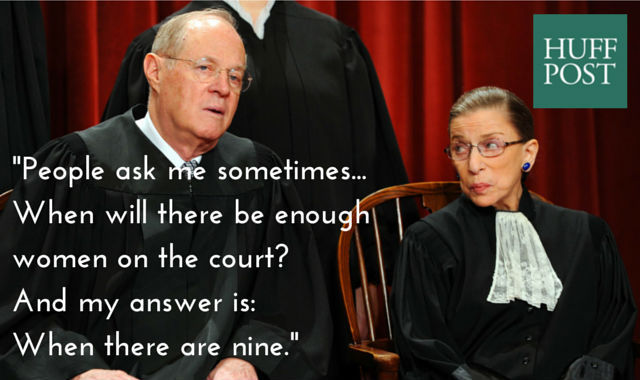 Speaking to law students in February 2015, via PBS. Image: Getty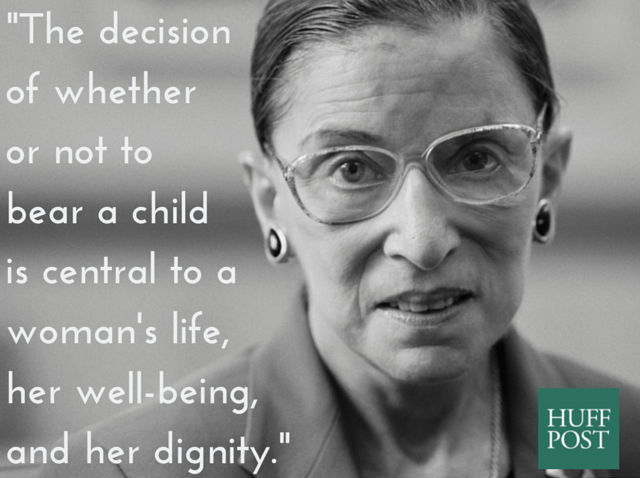 In Ginsburg's Senate confirmation hearings in 1993. Image: Getty.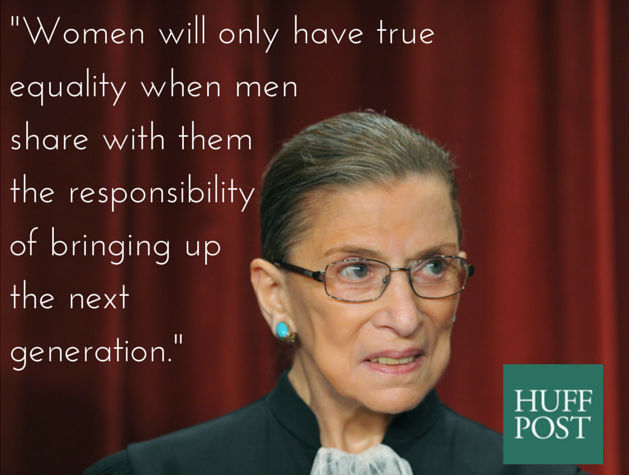 In conversation with ABC correspondent Lynn Sherr before the New York State Bar. Image: Getty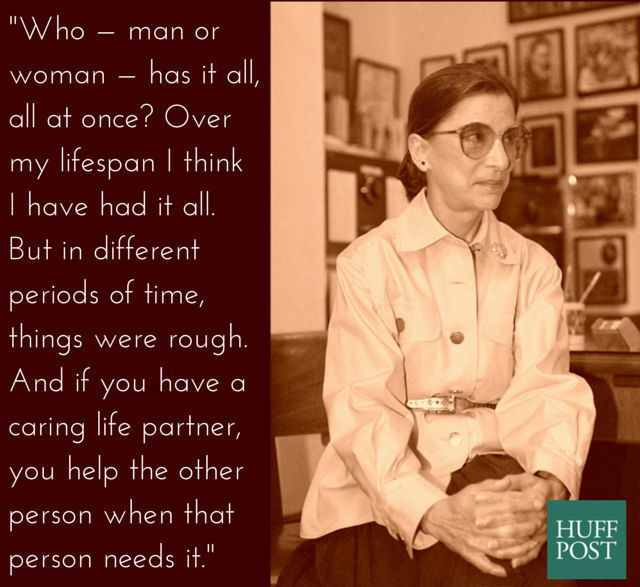 Interview with Yahoo News in July 2014. Image: AP.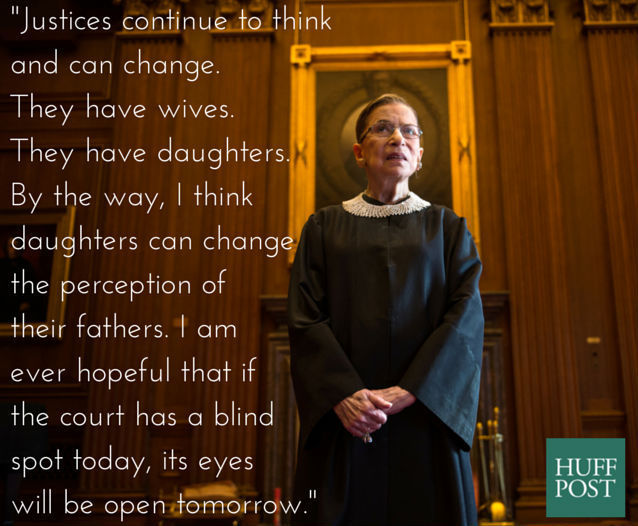 Interview with Yahoo News in July 2014. Image: Getty.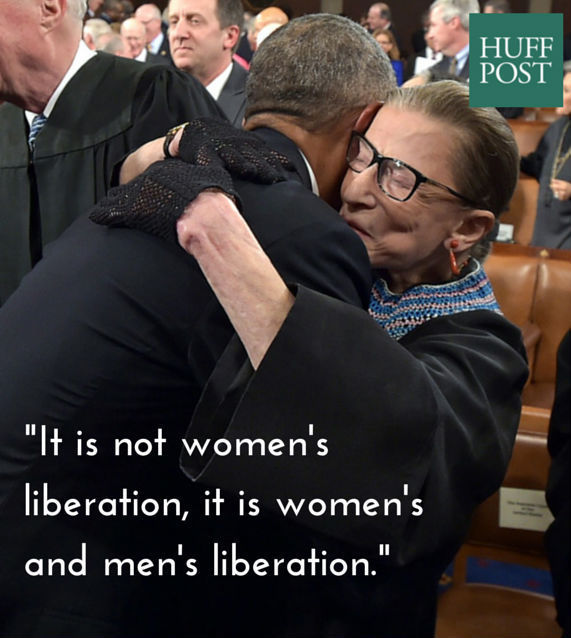 In conversation with ABC correspondent Lynn Sherr before the New York State Bar. Image: Getty Speaking to law students in February 2015, via PBS
Related
Before You Go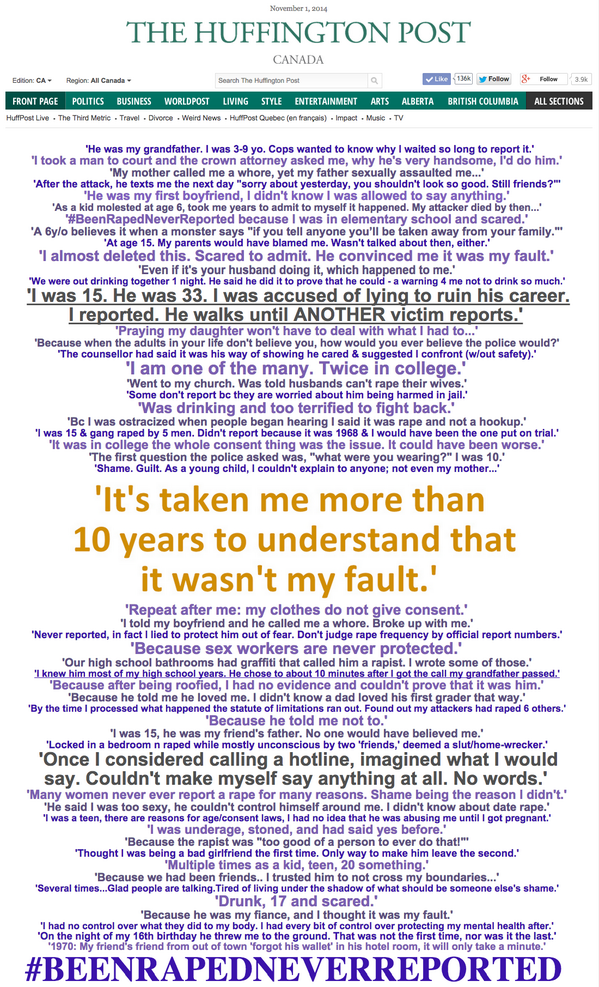 Great Moments For Feminism In 2014
Popular in the Community