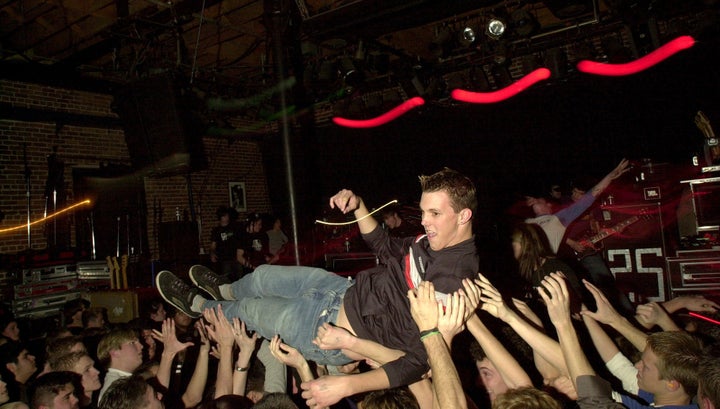 It's been a rough couple of years for San Francisco nightlife.
In 2009, popular SoMa nightclub DNA Lounge was nearly shuttered for "running a disorderly house injurious to the public welfare and morals."
Later that year, several drug-related deaths at poorly organized raves prompted Assemblywoman Fiona Ma to draft the "anti-rave bill" -- a sweeping piece of legislation that would have outlawed even an electronic DJ playing at a UC Berkeley ice cream social.
But the tides of fun may finally be turning in San Francisco.
On Monday, Supervisor Scott Wiener released the results of a study on the economic contribution of the city's nightlife industry. And the results are staggering.
In Wiener's study, the Office of Economic Analysis determined that nightlife industry generated $4.2 billion for San Francisco in 2010. The industry also generated $55 million in sales and payroll taxes and employed 48,000 people. Furthermore, the study did not even include money generated from taxis, hotels, liquor stores or festivals like Outside Lands, which generated $60 million alone.
We all know the benefits of nightlife. [...] But the undisputed cultural importance of nightlife isn't the whole story. Nightlife is a significant economic contributor to San Francisco. It creates jobs, particularly for working-class and young people. It generates tax revenue that helps fund Muni, health clinics, and parks. It allows creative entrepreneurs to start businesses. It generates tourism. It draws foot traffic into neighborhoods to the benefit of other neighborhood businesses.
In other words, according to Wiener and his data, San Francisco nightlife is worth saving.
For those close to the city nightlife scene, the past decade may have felt something like Prohibition.
With the ABC's swift liquor license revocations and seemingly random citations, current nightclub owners found it difficult to stay in business after paying costly lawsuits and fines. "Friends of mine spent hundreds of thousands of dollars in court," said Demetrius Chapin-Rienzo, a founding partner at Vintage 415, a local cultural marketing firm that specializes in nightlife. "People lost jobs and investors. It was serious stuff." The city and the police did little to help.
The relationship between San Francisco and the industry was so strained, in fact, that in 2003, former Supervisor Mark Leno inspired the creation of the Entertainment Commission, an innovative branch of the San Francisco Government tasked with both regulating and promoting San Francisco nightlife and entertainment. The Commission also works as a liaison between the nightlife industry and the police.
"For years, we've worked with the Police Department and the industry to get people to realize that we're all on the same side," explained Entertainment Commission Executive Director Jocelyn Kane to The Huffington Post.
But while the work of the Commission has certainly helped, it has only been a starting point. "As a government agency, we can only regulate," said Kane. "It's been clear for some time that the industry has needed to come together; to professionalize and get their shit together."
Made up of "venue owners, industry professionals, artists and fans," CMAC works to organize business for the collaborative goals of the industry.
"In the past, these parties have viewed each other as competition," said CMAC Co-Chair Alix Rosenthal to The Huffington Post. "But we brought them together."
And while it's taken nearly a decade of work, it seems the sweat is finally paying off.
And now with Wiener's study, the worth of nightlife has finally reached City Hall and the voters.
"For the first time, we're seeing politicians approach the nightlife industry asking about their needs before problems start," said Kane. "Scott Wiener has gone to bat for the industry."
"The beauty of this data is that now we know precisely how important this industry is," she continued. "With $55 million a year going into the general fund for police, schools, roads and building our city, hopefully the police and the government won't be so knee-jerk with reactions going forward."
Rosenthal shares Kane's enthusiasm.
"What we're seeing is a new era of communication," explained Rosenthal. "We meet with the SFPD once a month, and the Board of Supervisors comes to us with issues before running straight to the police. We are having a dialogue about how to make this city safer, and still maintain this vibrant -- and economically vital -- industry."
We'll raise our glass to that.
Check out CMAC's video on the importance of the nightlife industry below:
CORRECTION: An earlier version of this article stated that the taxes generated by the nightlife industry made up one twelfth of the city's budget. This figure was incorrect; the contribution is actually lower.
REAL LIFE. REAL NEWS. REAL VOICES.
Help us tell more of the stories that matter from voices that too often remain unheard.