Silent films can transport us back in time. Movies from the early years of the 20th century are filled with details which reveals the way people used to live, work, think, fall in love, solve problems, act silly, and get by on a daily basis. The way people lived then and the way people live now is different, and that's interesting.
Silent films, as well, are filled with all manner of objects from the past, like hand-crank telephones, automobiles with rumble seats, and acoustic record players known as Victrolas. And too, there are fashions and hairstyles, especially in films from the Twenties, which depicted the glamorous Gatsby side of the Jazz Age. City skylines and city streets have also changed over the years. How many buildings in a scene shot on the streets of Los Angeles or San Francisco or New York or Paris in the 1920s are still extant? At this year's San Francisco Silent Film Festival, you'll have a chance to see for yourself.
There is a lot of detail to watch for at this year's Silent Film Festival, which takes place July 18 - 21 at the Castro Theater in San Francisco. For example, two of the most anticipated films at this year's event, Prix de Beauté and The Last Edition, feature extended scenes shot inside the composing and press rooms of newspapers from the time -- back when metal type was set by hand and newspapers were printed on broadsheet. Imagine that.
There is also a quasi-documentary filmed entirely on location in Bali in 1935 by the ex-husband of Gloria Swanson. The film, Legong: Dance of the Virgins, is a late silent and one of the last features shot in two-strip Technicolor. It's gorgeous. And what's more, this special screening will feature live musical accompaniment by a Balinese gamelan ensemble. All the films at the Festival feature live musical accompaniment of one kind or another.
Don't miss The Weavers, a German film with striking intertitles designed by the radical artist George Grosz. Another not-to-be-missed presentation, a late addition to the Festival, is a newly discovered two-minute trailer for Dziga Vertov's The Eleventh Year (1928). It's believed to be animated and directed by Aleksander Rodchenko, one of the founders of the Constructivist art movement in the Soviet Union.
For Downton Abbey fans, there's The First Born, a rarely scene British drama set among the upper class. It was co-scripted by Alfred Hitchcock's future wife and production partner, Alma Reville. There's also a delicately composed Japanese silent, Yasujiro Ozu's Tokyo Chorus, whose themes of parental love and middle-class dreams are set against a backdrop of urban realities. As well, there are comedy shorts starring Charlie Chaplin, Buster Keaton and Felix the Cat, and a Russian film described as the "Best Soviet Silent Comedy ever." Hmmm... here's what else shouldn't be missed.
1) Prix de Beauté is the masterpiece that almost was. Based on a story idea by G.W. Pabst and Rene Clair, Prix de Beauté is screen legend Louise Brooks' last starring role. It was also intended to be Clair's first sound film. The financing fell apart, and the legendary French director withdrew. The Italian Augusto Genina (Cyrano de Bergerac) stepped in and shot it more-or-less as a silent but with dubbed dialogue and sound effects. The result is an awkward hybrid effort, at times effective, at times clumsy. The San Francisco Silent Film Festival will screen the rarely seen, recently restored silent version which is not only longer, but in most regards, superior -- an almost masterpiece. The film's climax, familiar to those who have seen the sound version on DVD, has sent critics into rapture. It may be one of the great endings of all time. Musician Stephen Horne, who will be accompanying the film on piano, is promising something special.
2) Along with Fritz Lang and F.W. Murnau, Pabst (Pandora's Box, Diary of a Lost Girl) ranks among the great directors of the German silent cinema. One of his early works is The Joyless Street. Today, it is considered one of the most important films of the Weimar-era, and not just because it was Greta Garbo's second feature. The Joyless Street is a masterpiece of cinematic storytelling, and one of the first films of the "New Objectivity" movement. Its realism and juxtaposition of the haves and have-nots -- as well as its frank sexuality, proved provocative for censors of the time. The Joyless Street was cut wherever it was shown, and sometimes banned outright. This painstaking new restoration has reconstructed the film as close as possible to Pabst's intention. [For decades there's been speculation that Marlene Dietrich played a minor role in The Joyless Street. Dietrich is thought by some to be the dark-haired woman waiting in line (with Garbo and Asta Nielsen) in a scene at the butcher shop. In fact, it's the German actress Hertha von Walther, one of the actresses featured in The Weavers.]
3) As Looney Tunes and Merrie Melodies animator Chuck Jones put it, "The two most important people in animation are Winsor McCay and Walt Disney." Today, everyone knows about Disney. Few know of McCay, a once celebrated newspaper cartoonist who almost single-handedly pioneered animated motion pictures. Academy Award winning filmmaker and McCay biographer John Canemaker (Winsor McCay: His Life and Art) screens four of McCay's short films and celebrates the many achievements of this early-Twentieth-century genius who gave the world Little Nemo in Slumberland and other works. [If McCay's style seem familiar, it may be because he influenced a wide array of today's leading cartoonists, graphic novelists, and illustrators -- notably Art Spiegelman, Maurice Sendak, William Joyce, Chris Ware, Bill Watterson, and Kim Deitch, whose The Boulevard of Broken Dreams revolves around a character named Winsor. Deitch, a legendary underground cartoonist and silent film enthusiast, will be on hand signing copies of just released The Amazing, Enlightening and Absolutely True Adventures of Katherine Whaley (Fantagraphics), a full-length graphic novel with a silent film sub-plot created in a striking "widescreen" format.]
4) The received wisdom is that Marion Davies wasn't much of an actress. And, hadn't media tycoon William Randolph Hearst made her a star, Davies' career would not have amounted to much. The Patsy proves the received wisdom wrong. Don't miss this film. It's perfect in every way.
5) It is an iconic image. A bespectacled man hanging off the hands of a clock on the side of a skyscraper high above a city street. This scene from Safety Last! is all the more thrilling because star Harold Lloyd didn't employ special effects to make it happen. But why he is up there in the first place? Safety Last! takes the familiar story of boy meets girl and turns it into high-art. This brilliant 1923 film, the Festival closer, inspired Pulitzer Prize-winning author James Agee to later write of Lloyd's climb: "Each new floor is like a stanza in a poem."
More than 10,000 people are expected to attend this year's San Francisco Silent Film Festival, which is now in its 18th year. It's grown to become the largest silent film festival in North America -- and one of the largest in the world. The Silent Film Festival takes place July 18 through July 21 at the historic Castro Theater. Additional information, including the complete schedule of films, can be found at www.silentfilm.org

Thomas Gladysz is an Bay Area arts journalist and silent film enthusiast. He is also the founding director of the Louise Brooks Society, an online archive and international fan club devoted to the legendary film star. Gladysz has organized exhibits, contributed to books, appeared on television, and introduced the actress's films around the world.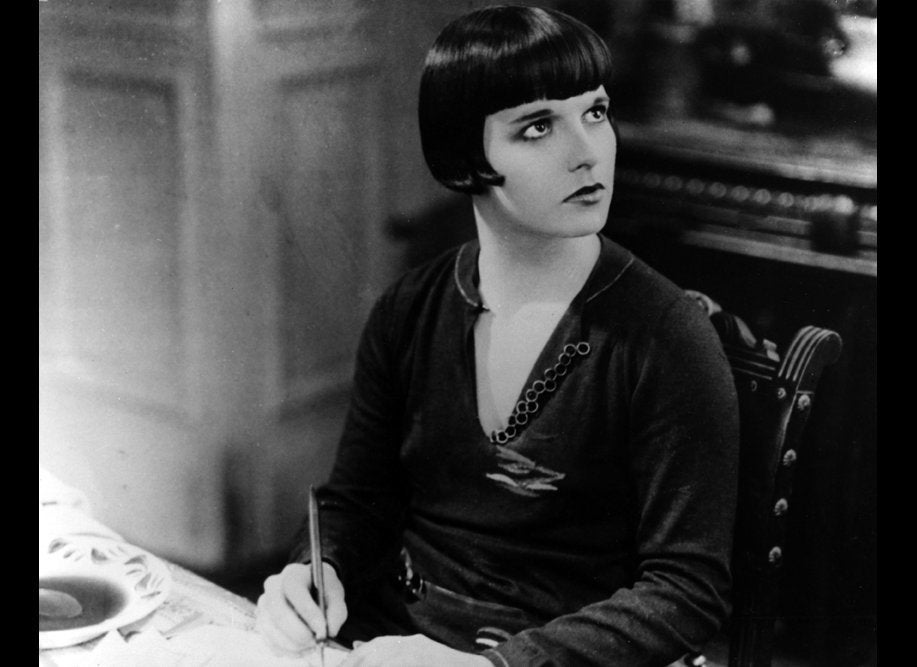 18th annual San Francisco Silent Film Festival
Related
Popular in the Community