On the third anniversary of Japan's 2011 tsunami on Tuesday, Japanese soccer players made a moving tribute to the nearly 19,000 people who lost their lives.
The Guardian reports that after scoring in their match against Central Coast Mariners in Gosford, Australia, players of the Hiroshima Sanfrecce team lay down on the pitch to spell out 3/11, the date of the tragedy.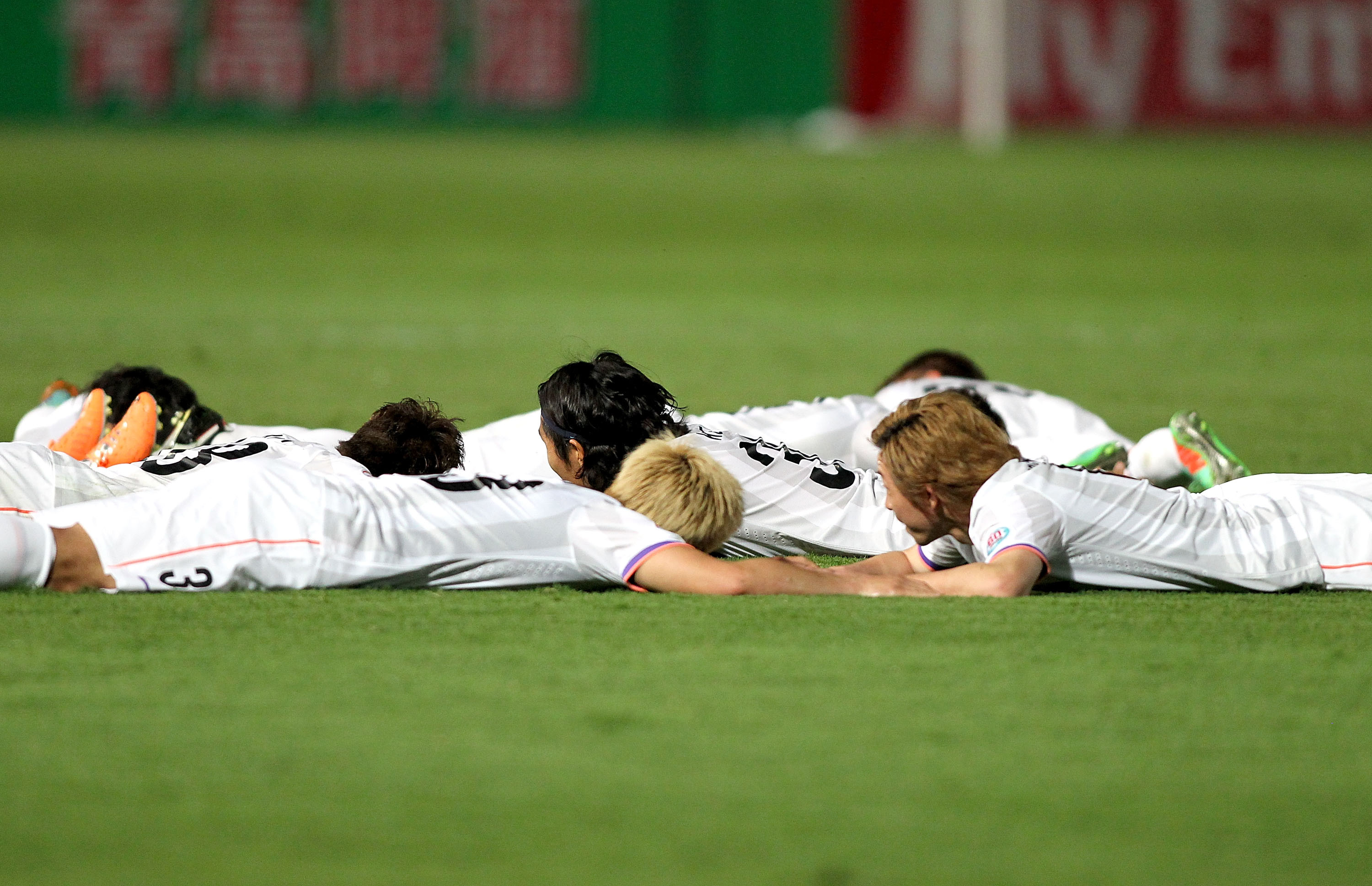 Hiroshima Sanfrecce players form 3/11 in tribute to the 2011 tsunami victims on March 11, 2014 in Gosford, Australia. (Tony Feder/Getty Images)
On March 11, 2011, a 9.0 magnitude earthquake off Japan's coast unleashed a devastating tsunami that destroyed Japan's coastline and triggered a nuclear meltdown at the country's Fukushima power plant.
The disaster killed 15,884 people and left 2,636 unaccounted for, according to The Washington Post. The newspaper reports that Japan has struggled to rebuild its battered shoreline and clean up the nuclear fallout, leaving nearly 270,000 people still unable to return to their homes.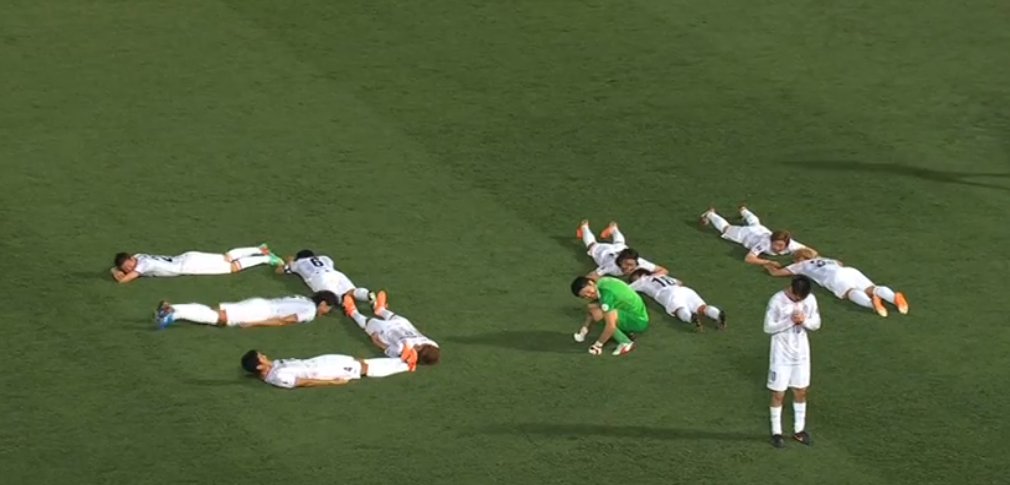 Hiroshima Sanfrecce players form 3/11 in tribute to the 2011 tsunami victims on March 11, 2014 in Gosford, Australia. (YouTube screenshot)
BEFORE YOU GO
PHOTO GALLERY
Tsunami Aftermath