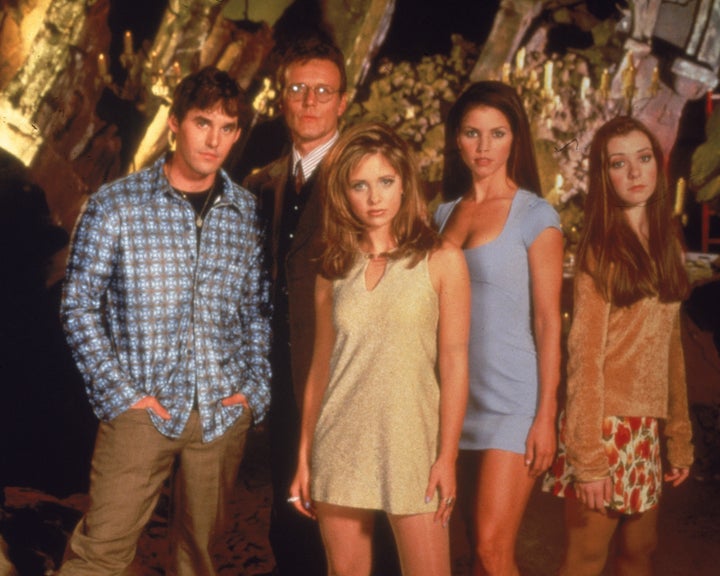 "I didn't say I'd never slay another vampire. It's not like I have all these fluffy bunny feelings for them, I'm just not gonna get way extracurricular with it," Buffy Summers tells Giles in the pilot episode of "Buffy the Vampire Slayer."
Who would have thought that over the course of seven seasons, Buffy would go on to slay a countless number of vampires, prevent the apocalypse on a regular basis, die a couple times and become one of the most iconic TV characters of our time? 
It's been 19 years since the premiere and Buffy herself, actress Sarah Michelle Gellar, commemorated what should be a national holiday with a heartfelt note on social media. 
"19 years ago tonight, I got to introduce you to #buffyannesummers (and #mrpointy too) thank you for taking the incredible journey with me and continuing still. I am and forever will be #grateful," she captioned a throwback photo of '90s-era Buffy. 
This isn't the first time Gellar has gotten sentimental about the series. The "Cruel Intentions" actress shared a similar note on the 12th anniversary, describing "Buffy" again as an "incredible journey."
Naturally, posts like these inspire fans to ask the one question that will never die: will there ever be a "Buffy" reunion? Alas, Gellar has repeatedly shot down rumors of a possible movie.
"I joke at this point that I'd have to have a walker and my walker would be made of wood and that would be how I would stake people," she told E! in 2015. "I think at this point I'm a little old."
Um, we'd watch SMG slay at any age. 
REAL LIFE. REAL NEWS. REAL VOICES.
Help us tell more of the stories that matter from voices that too often remain unheard.
BEFORE YOU GO
PHOTO GALLERY
14 TV Shows Netflix Should Remake