New Black Swing is a step into vulnerability and confidence. It is a huge step for me in terms of production value, lyrical content and for me personally.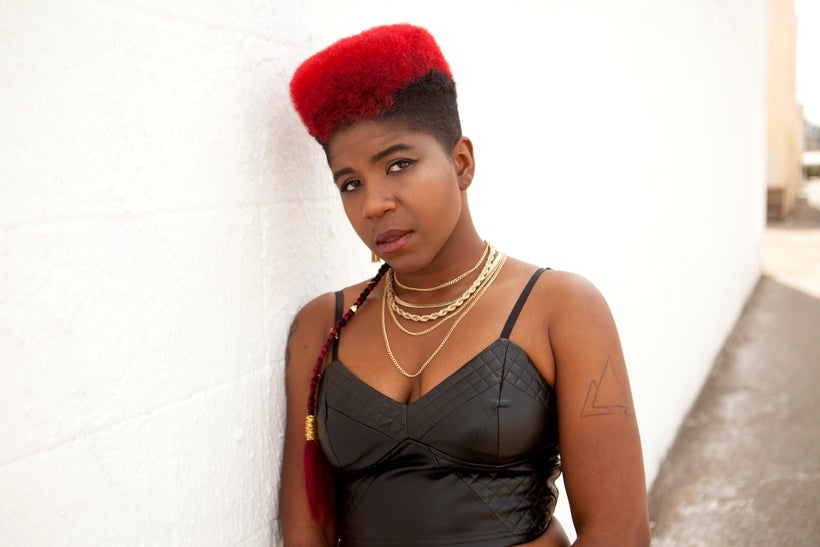 Seattle Music artist SassyBlack intertwines jazzy, calming, melodic vocal tones while vocally strolling intentionally across fluctuating tempos that mystify frequencies on her own unique wavelengths.
SassyBlack is sci-fi warrior, leader, auntie, lover, friend, and alter ego of Catherine Harris-White—her off stage birth name.
"SassyBlack is the fearless side of me," she said.
Her sophomore solo album, New Black Swing, was released on June 23rd on her record label Space Theory Records. The album mixes the fearless psychedelic, spacey sound she is known for while also unveiling more lyrical vulnerability and her chops as a producer.
Intentional would be how she describes New Black Swing—from the precompositional research for the album down to the order of the songs. Growing up listening to New Jack Swing artists like Teddy Riley, Tony! Toni! Toné!, Johnny Gill, and Bell Biv DeVoe influence the '90s reminiscent beats and synths on the album.
"Putting out this record that I knew would be different was kind of scary for me," she said
On the album, she chooses emotional vulnerability and the conviction that a "Sci-Fi nerdy, queer girl" can authentically express her feelings in R&B songs. She recounted a time a teacher discouraged her from expressing her feelings for women in jazz songs and having to get to a point to be confident enough to dive into vulnerability like she has on New Black Swing. She believes society is becoming more accepting of the LGBTQIA community and that her musical evolution has happened at the right time for her.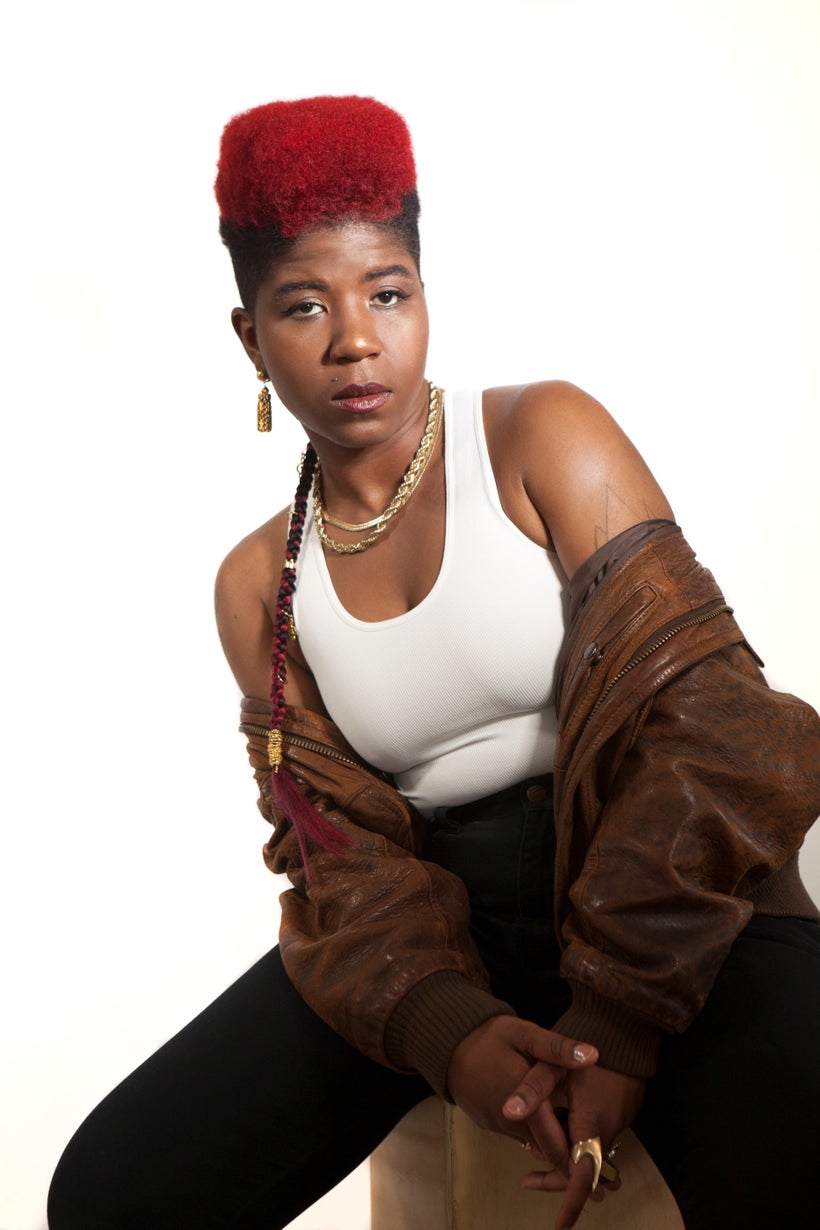 Some of her musical journey has consisted of being in college bands, performing at open mics, studying classical and jazz music at the collegiate level and being part of group THEESatisfaction. Even though SassyBlack is experienced in composing classical and jazz music, she believes that music production was a missing link in her music creation that has helped her more accurately represent her musical ideas.
"This has been my favorite space to be in on my musical journey because now I have learned how to better use my tools," she said. "I've learned how to better translate my own personal language into something other people can understand," she added.
The responses to her new music like becoming a Red Bull Sound Select Artist and having more opportunities to perform have been "signs" of confirmation of her timing.
"I knew that if I was supposed to do it, people would receive it, and I would have many opportunities to showcase it," she said.
Signs are instrumental to her navigation through life as well as being grateful for the small and big graces in life.
"My biggest inspiration is my communication with the universe and letting myself be a reflection of the universe," she said.
Part of this reflection involves staying grounded through family and friends, self-reflection, reading and not being brutal to herself when making mistakes or "falling" both metaphorically and literally. She recounts a particularly memorable story of falling off of a bus in front of onlookers and choosing in that moment to show herself grace as she laid on the ground having ripped her pants.
"That's life. You fall sometimes. The world beats up on us enough, so why attack yourself?" She said.
Her roots in Seattle have shaped her musicality, as Quincy Jones and Ishmael Butler A.K.A.Butterfly of Digable Planets are big inspirations. Younger Seattle artists like Parisalexa, J'Von, Gifted Gab along with veterans like Felicia Loud of blackstax are also artists she has been inspired by. SassyBlack points to women producers like Missy Elliot, Gwen Bunn, co-producer of Schoolboy Q's "Collard Greens" and other women showing proof of successful women in the music production landscape she delves into on New Black Swing.
"New Black Swing is a step into vulnerability and confidence. It is a huge step for me in terms of production value, lyrical content and for me personally," she said.
Check out SassyBlack at Red Bull Sound Select Presents: Seattle, Friday, July 7 at Neumos, featuring headliner Tennis and fellow rising artist Chanti Darling.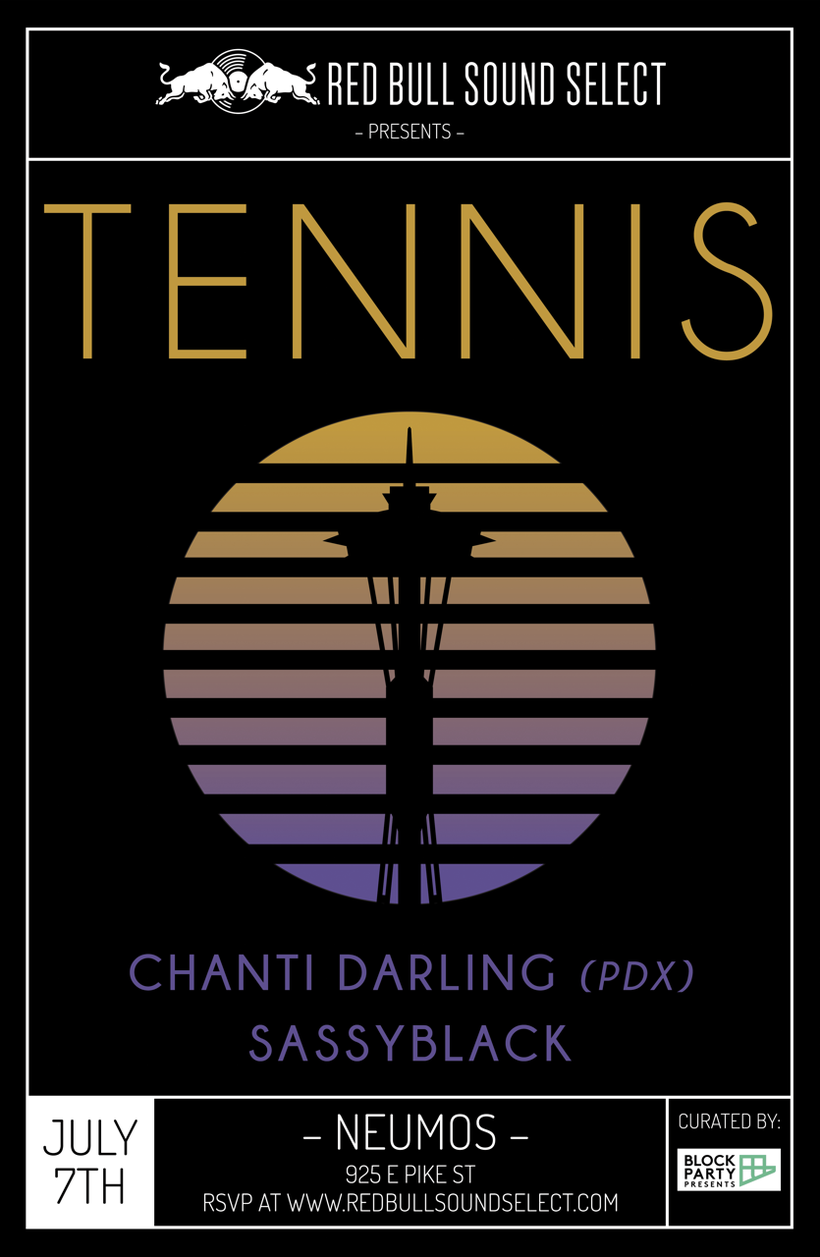 REAL LIFE. REAL NEWS. REAL VOICES.
Help us tell more of the stories that matter from voices that too often remain unheard.
This post was published on the now-closed HuffPost Contributor platform. Contributors control their own work and posted freely to our site. If you need to flag this entry as abusive,
send us an email
.