The great Greek playwright Sophocles once said, "Sons are the anchors of a mother's life," and if the tragedian were still alive today he'd most likely agree that the living example of this quote would be embodied by one indomitable mother, Hallie Twomey.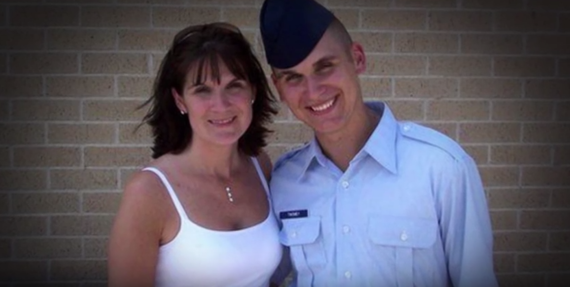 After tragically losing her son CJ to suicide, Hallie embarked on a journey that would carry her late son's spirit and ashes throughout 200-plus countries, across 6 continents and just for good measure she even sent a few of CJ ashes to space. "It dawned on me that his ashes would be sitting in that urn forever," the grief stricken mother told BBC last December. "He didn't get to see the world and I wanted to give CJ something he didn't get a chance to have." Unlike most adventures this one began with one humble post on Facebook. "I asked for family and friends to help scatter CJ's ashes, I'd send them a picture of CJ along with some of his ashes, I wanted them to tell him how much we loved him in return I'd request pictures of their journey along with a description. I expected a couple hundred people maybe." However as we all know social media responds to authenticity, the Scattering CJ Facebook page received over 12,000 request to help with CJ's final voyage and amassed over 20,000 followers. Hallie was in awe, that one simple request to help honor her son quickly manifested into a movement.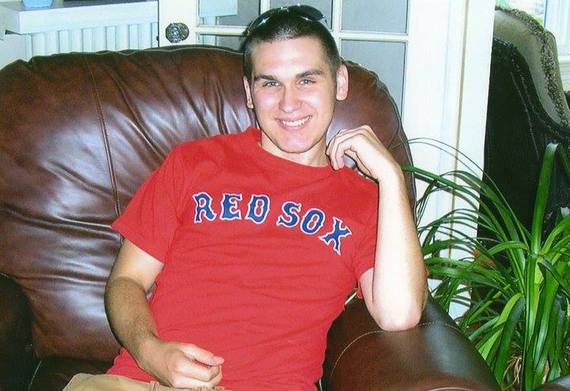 The Scattering CJ Facebook page is a sincere reflection of true humanity, thousands of heartfelt videos and pictures fill the timeline with would be strangers, now friends honoring the life of CJ Twomey. With one singular post catching the eye of award winning filmmaker Andrea Kalin " I was speaking to David Lobatto my producing partner and a writer based in London when I learned about CJ through a post of one of the project's scatterers. David pointed me to Hallie's Facebook page. We were both profoundly moved by her loss, yet at the same time galvanized by the sheer life-affirming humanity of her mission." Emotionally impacted by Hallie's story Andrea, owner of Spark Media a production company based in DC initiated creating a documentary based on this profound story. "Scattering CJ truly taps into something universal and I was heartened and inspired by the outpouring of human kindness and compassion that I've observed. This story illustrates the extraordinary binds formed between strangers through social media and is a much needed antidote to the darker side of the internet."
With Scattering CJ the documentary now in production it is the hope of both Hallie and Spark Media to initiate a conversation around both mental illness and suicide. "From the Scattering CJ community, we can tap into a large, diverse pool of people willing to engage. Some have been directly affected by suicide. Others were moved by the raw, unvarnished emotion of its consequences as conveyed by Hallie." The filmmaker passionately declares. " A few have seriously contemplated or attempted it themselves. Their voices along with the bravery of Hallie and her family in opening up about CJ's death will make them standard-bearers in our film's campaign to mitigate the guilt, shame and numbing pain that suicide can induce and giving it the sense of immediacy it deserves."
If any further evidence were required to show the positive action the project and the film can incite, here's a post from the Scattering CJ page:

"Hallie -- thank you for sharing your journey with the world. It is because of your journey that I know taking my life is not the answer. No matter the pain I feel inside, I think about the pain that you feel with the loss of your son and I don't want my loved ones to have to go through that as well. There are really tough days and I'm going through a tough time. But I read your posts daily. Please know your sharing does help. Thank you."
If you would like to join the movement an indiegogo campaign has begun to help with the post production of the Scattering CJ documentary.
Related
Popular in the Community