Wisconsin Gov. Scott Walker (R) has not officially announced that he will run for president in 2016, but he is feeling very confident about his chances.
Martha Raddatz, host of ABC's "This Week," asked Walker on Sunday morning whether there is a 99 percent chance he'll run.
"I don't know that I'd take the odds," Walker responded. "I'll just tell you one thing. After three elections for governor in four years in a state that hasn't gone Republican since 1984 for president, I wouldn't bet against me on anything."
Walker said he believes he could defeat likely Democratic nominee Hillary Clinton because she represents an earlier era in Washington, D.C., politics for which most Americans are not nostalgic.
"People want new, fresh leadership with big, bold ideas, and the courage to act on it," Walker said. "And if we're going to take on a name from the past, which is likely to be former Secretary of State Hillary Clinton, I think for the party we need a name from the future."
The potential candidate answered a few questions about his platform on Sunday, saying that he opposes amnesty for undocumented immigrants and that he would be open to putting "boots on the ground," anywhere in the world.
"I think anywhere and everywhere, we have to go beyond just aggressive air strikes," he said. "We have to look at other surgical methods. And ultimately, we have to be prepared to put boots on the ground if that's what it takes."
Before You Go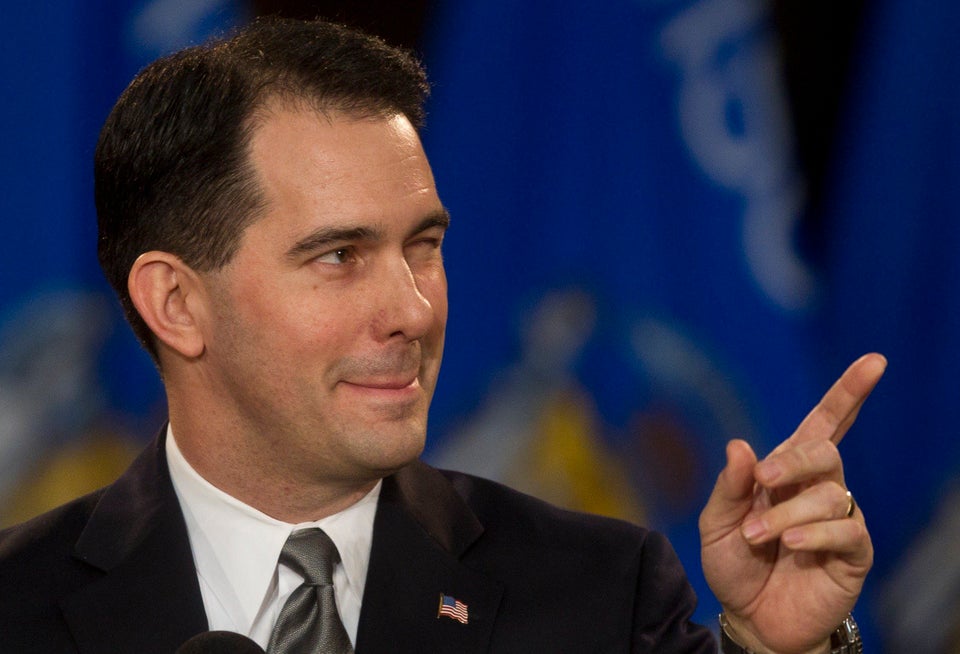 Scott Walker Pointing Fingers
Popular in the Community