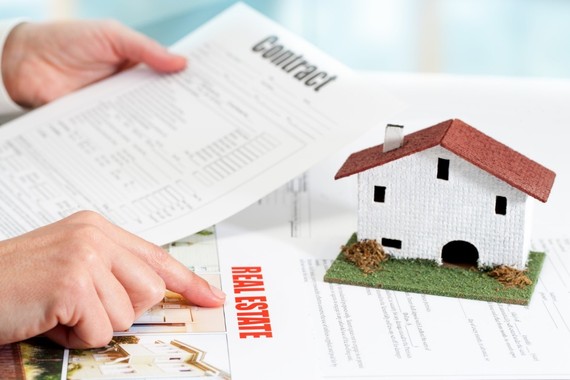 I get a large number of news feeds related to real estate and investing, and this week a couple of articles caught my attention. One was at Nasdaq.com and the other at USNews.com. The Nasdaq piece addressed the pros and cons of "turnkey real estate investing." At USNews, the article discussed growing interest in using IRAs for real estate.
These presented an opportunity to tie them together, as there are many retirement account holders out there not that happy with their returns in the stock market or the ups and downs that come with stock investing. Bonds are safer, but the returns are barely beating inflation, even though it is low right now. I wanted to discuss the points in these articles as they relate to an investor who wants to move into real estate, but they want to do it in a low-involvement way with experts to help.
The Turnkey Approach to Rental Property Investment
There are a great many companies and consultants offering turnkey rental properties to investors. Basically, these companies buy a property, rehab it, and then sell it to an investor who rents it out as a long term investment. Some also place a tenant before the sale with rent that will generate a positive cash flow, even with a mortgage. These companies also manage the property. The investor who wants to invest in rental property without searching out homes, doing rehab, finding tenants and handling management find this an attractive option. There are advantages to this approach:
• Simplicity - Whether the property is local or across the country, this approach allows you to invest simply, without the hassles of management or marketing.
• Professional management and staff - Few people are good landlords and property managers. There's a lot of legal stuff, as well as touchy tenant problems and ongoing maintenance.
There are some things you'll need to be careful about however. First, you'll need to trust the company you're dealing with, as they'll be taking over everything, and possibly far away from where you live. Also, you need to run the numbers and know something about that area's rental market. They're going to be selling you a property, and even if there is a tenant in it already, the numbers and return on investment need to work for you. You also want to gather evidence that the rental market is at least stable or growing in the area. A vacancy your first year can wipe out much or all of that year's ROI.
These companies make money in several ways. First, they do extensive marketing and can locate deep discount purchases they can rehab and flip to you at a nice profit. They also are paid for their management services. Even though they're marking up the property, you may still be able to get a good deal simply because they have a system to locate and buy at bargain prices. You need to thoroughly understand all of your costs and cash flow projections.
Self-directed Retirement Accounts for Real Estate
There is an option for 401k and IRA accounts to be set up as "self-directed." Doing so allows the owner to invest in assets other than the normal stocks, bonds, mutual funds, etc. You'll probably have to move your account, as the extra level of management required of the custodian means most of the major firms like Fidelity, Merrill Lynch and others do not offer these.
There are strict rules, and the IRS is quick to remove your retirement tax breaks if you break them, so do your research. Select a strong firm with provable experience and happy investor clients holding rental properties. Since your income is tax deferred in these accounts, you're not doing the normal tax deduction things available to rental investors. However, many investors with large retirement accounts earning tiny returns have found real estate to be a good alternative, sometimes with double-digit returns.
Consult an accountant and a reliable investment advisor you trust. You may be able to combine the turnkey and retirement account approaches to get into rental property investment without a lot of time and extra risk from your inexperience. You may want to stick close to home at first so you can drive by your properties for that great "I own that" feeling.
REAL LIFE. REAL NEWS. REAL VOICES.
Help us tell more of the stories that matter from voices that too often remain unheard.