What happens when you combine the saturated, woven beauty of Turkish textiles with the dark, emotional resonance of Fiona Apple lyrics? Thanks to Germany-based artist Selma Alaçam, we have an answer to the unlikely question. In summary: pure, East-meets-West delight.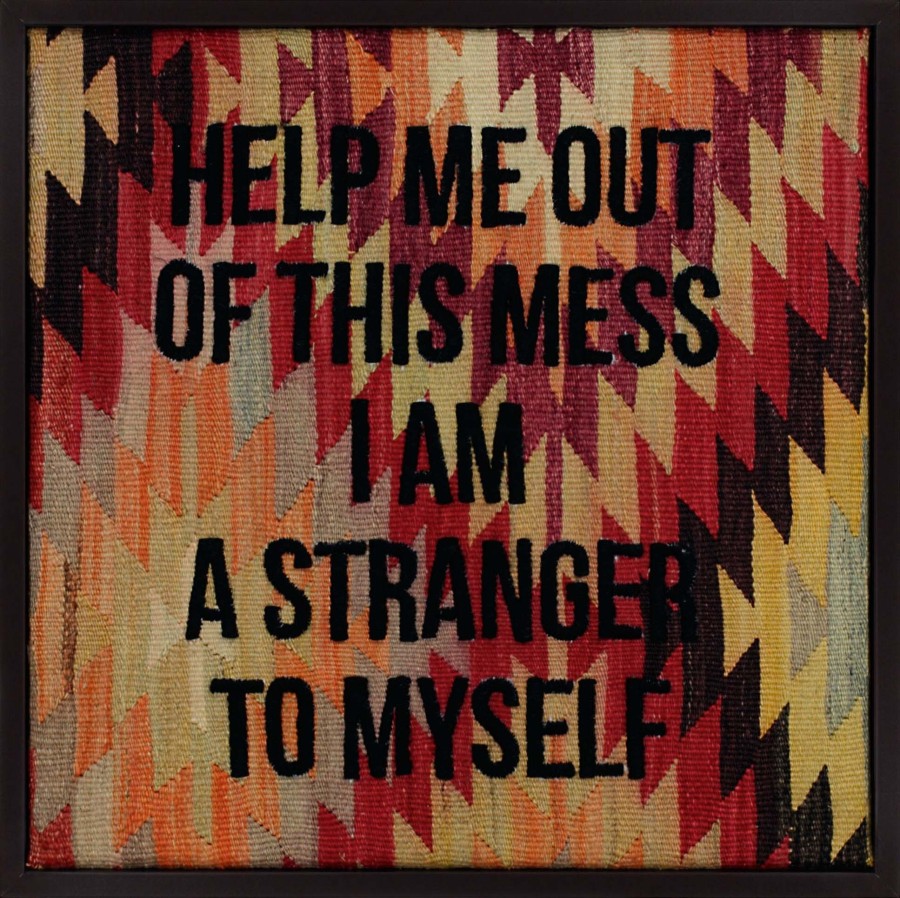 In her two-part series, "Heartstrings," Alaçam weaves kilims -- the flat, tapestry-esque carpets crafted in countries across the Middle East -- adorned with phrases from indie music songs. And when we say indie music songs, we mostly mean Fiona Apple lyrics. And the results are, dare we say, perfect.
"The carpet used for the artwork derives from a Pre-Islamic tradition," Galerie Bernd Kugler writes of Alaçam's work. "Here, the weaver had the rare opportunity to express her own feelings in the carpet's specific pattern... Consequently, the viewers gaze sways between a reading aimed at understanding the text, and an undirected look that is lost in the regular movement of the pattern."
The images are indeed dizzying and, at times, difficult to read, prompting the admirer to search for the hypnotic words as they swim in the orthogonal patterns. Combining centuries-old Eastern tradition, imbued with its own visual storytelling capacity, with the profound crooning of a Western pop culture icon, Alaçam creates a hybrid style we can't help but gush over.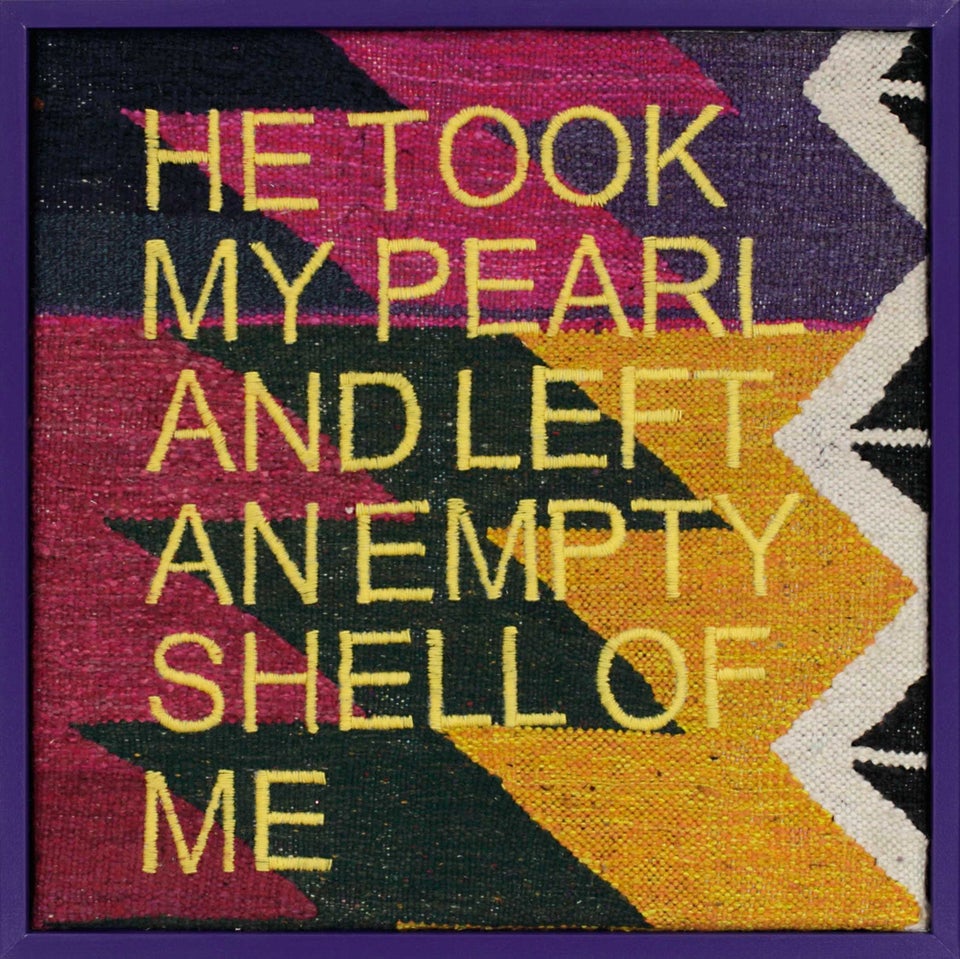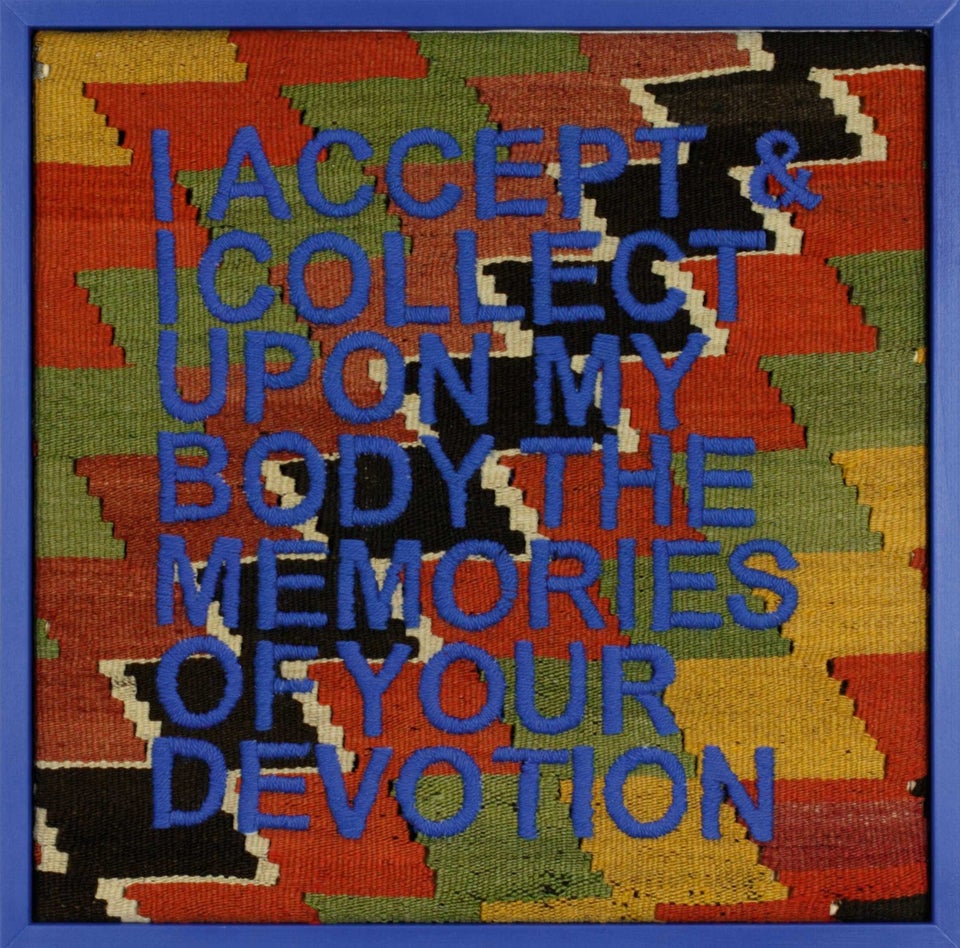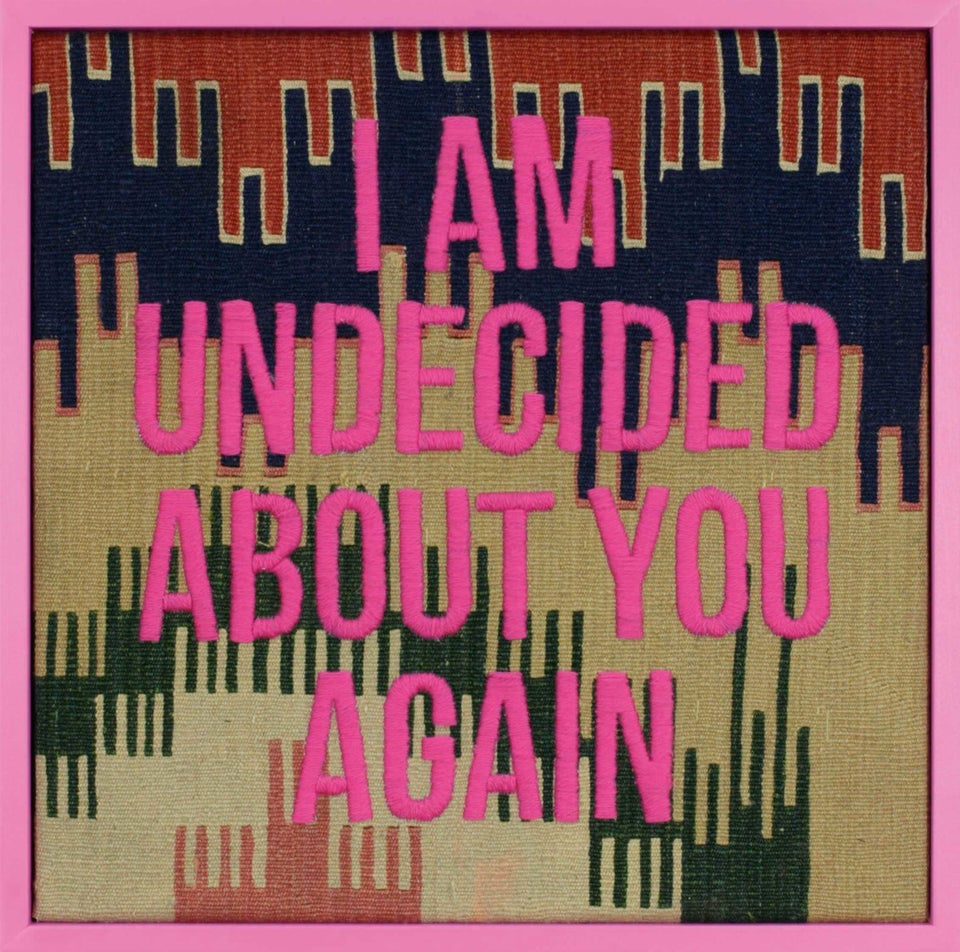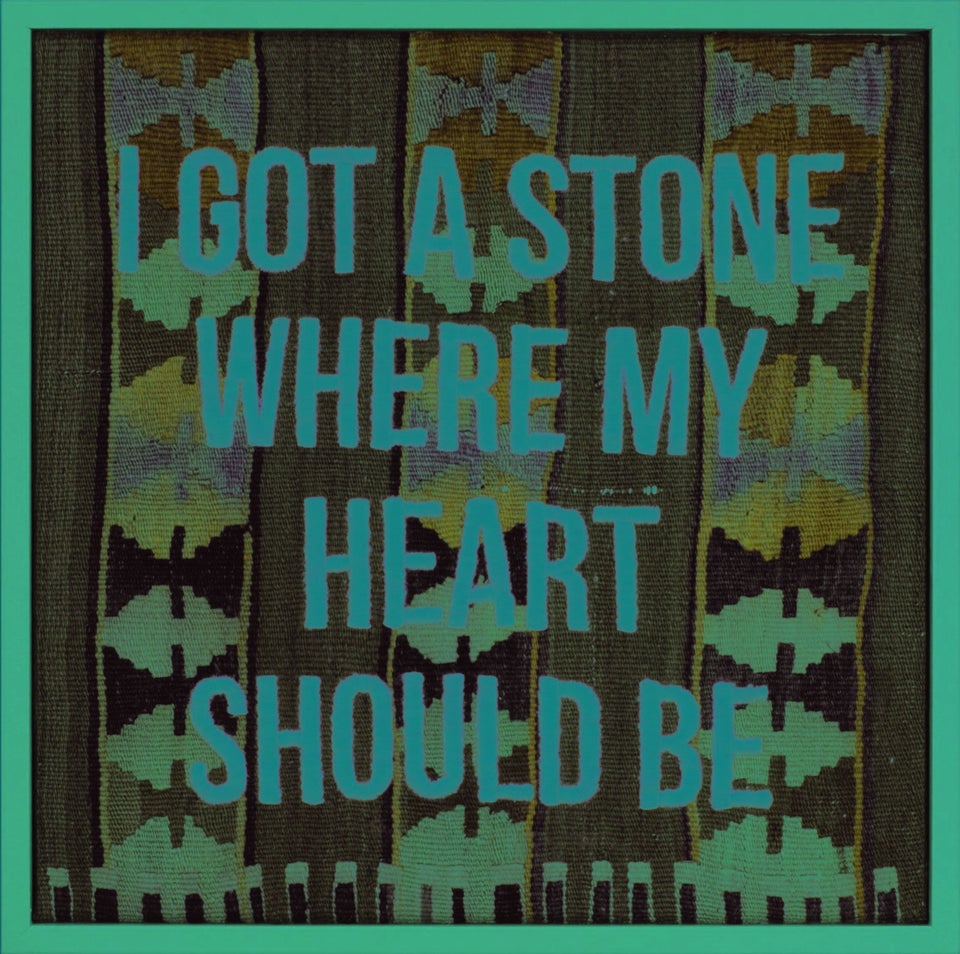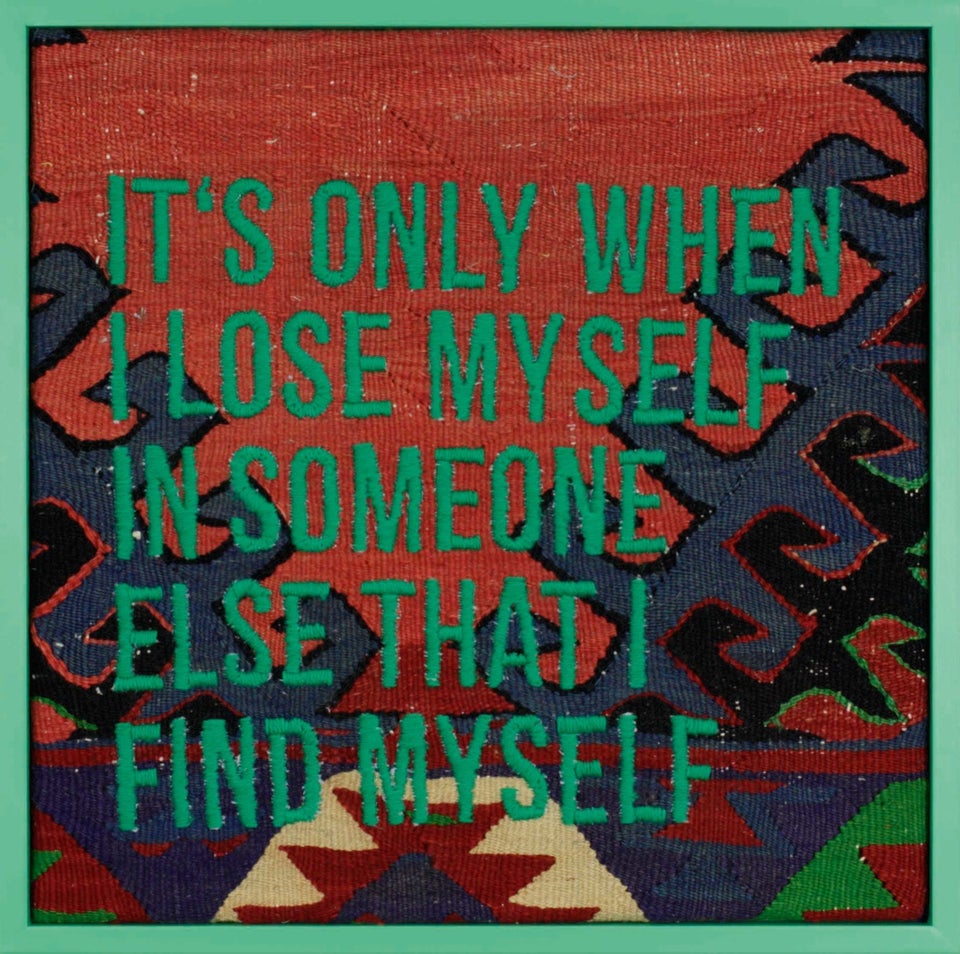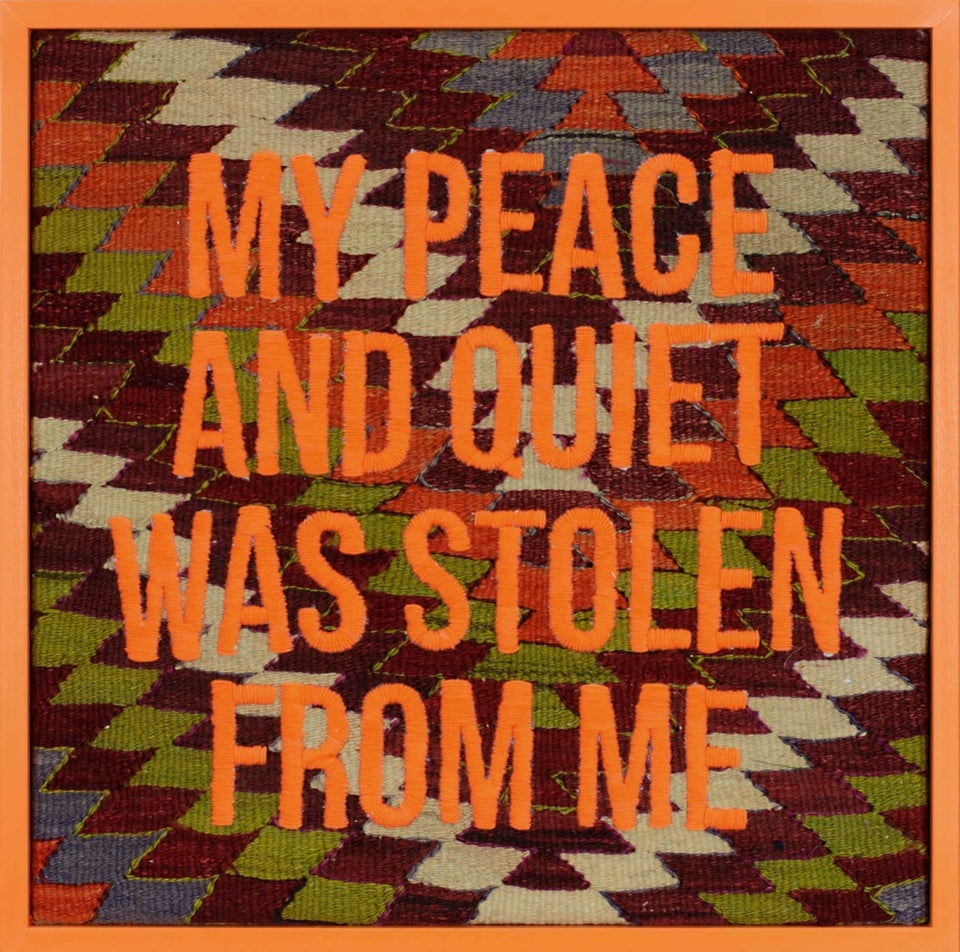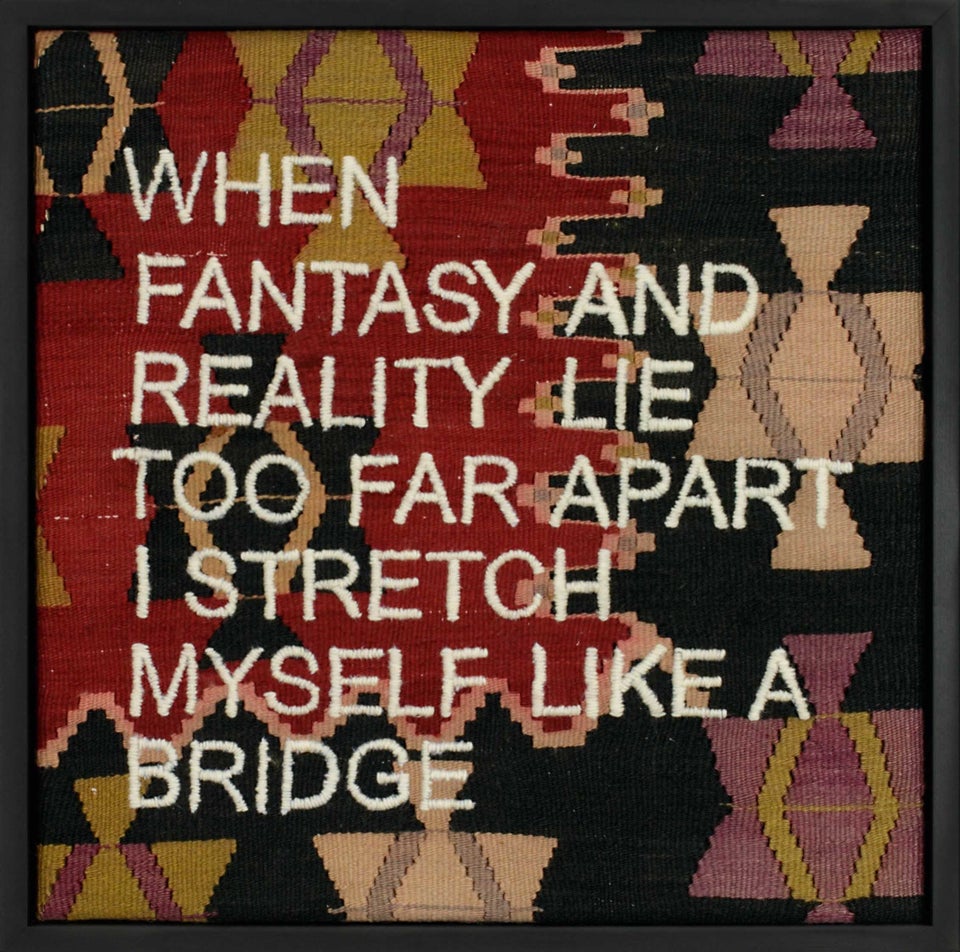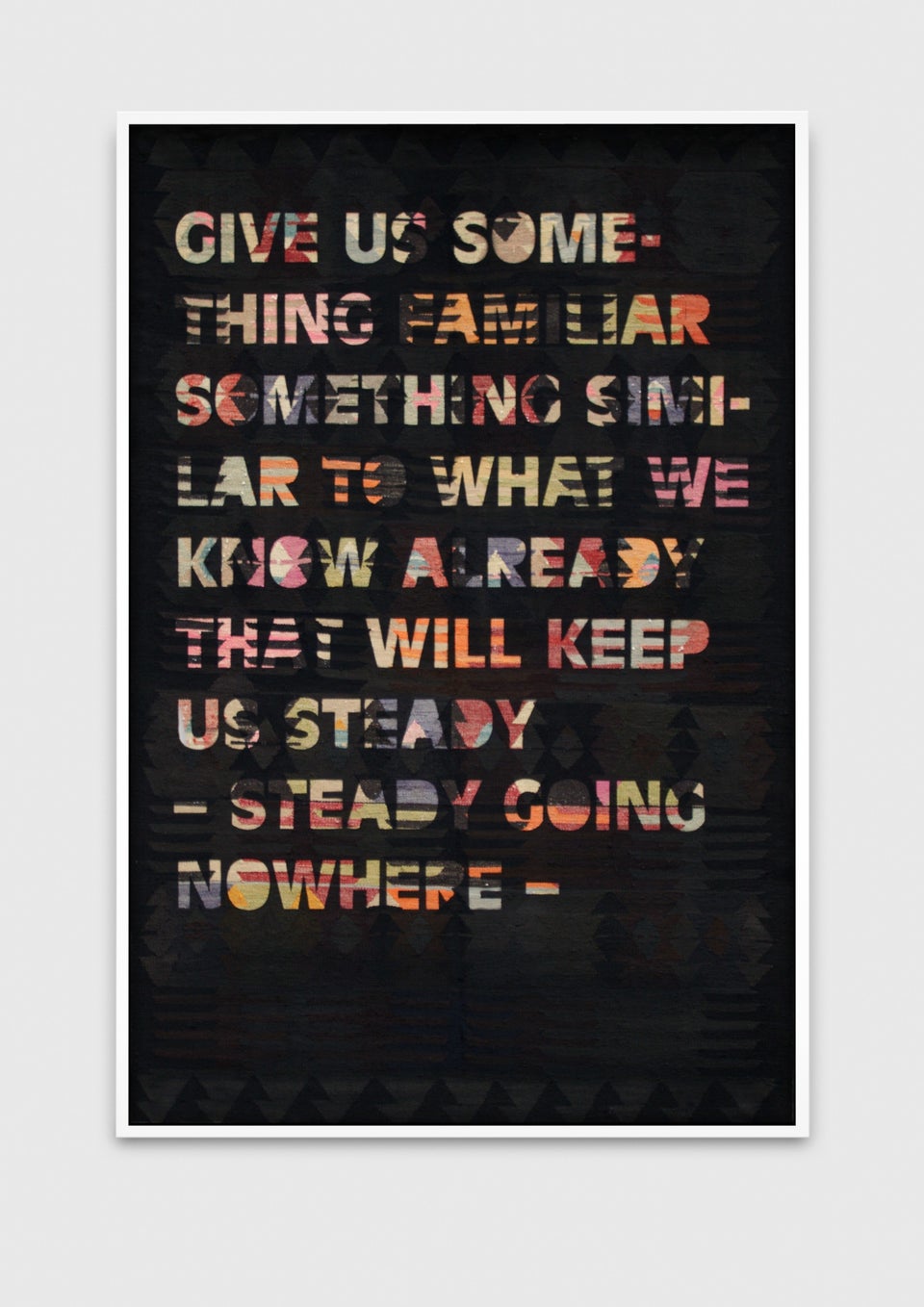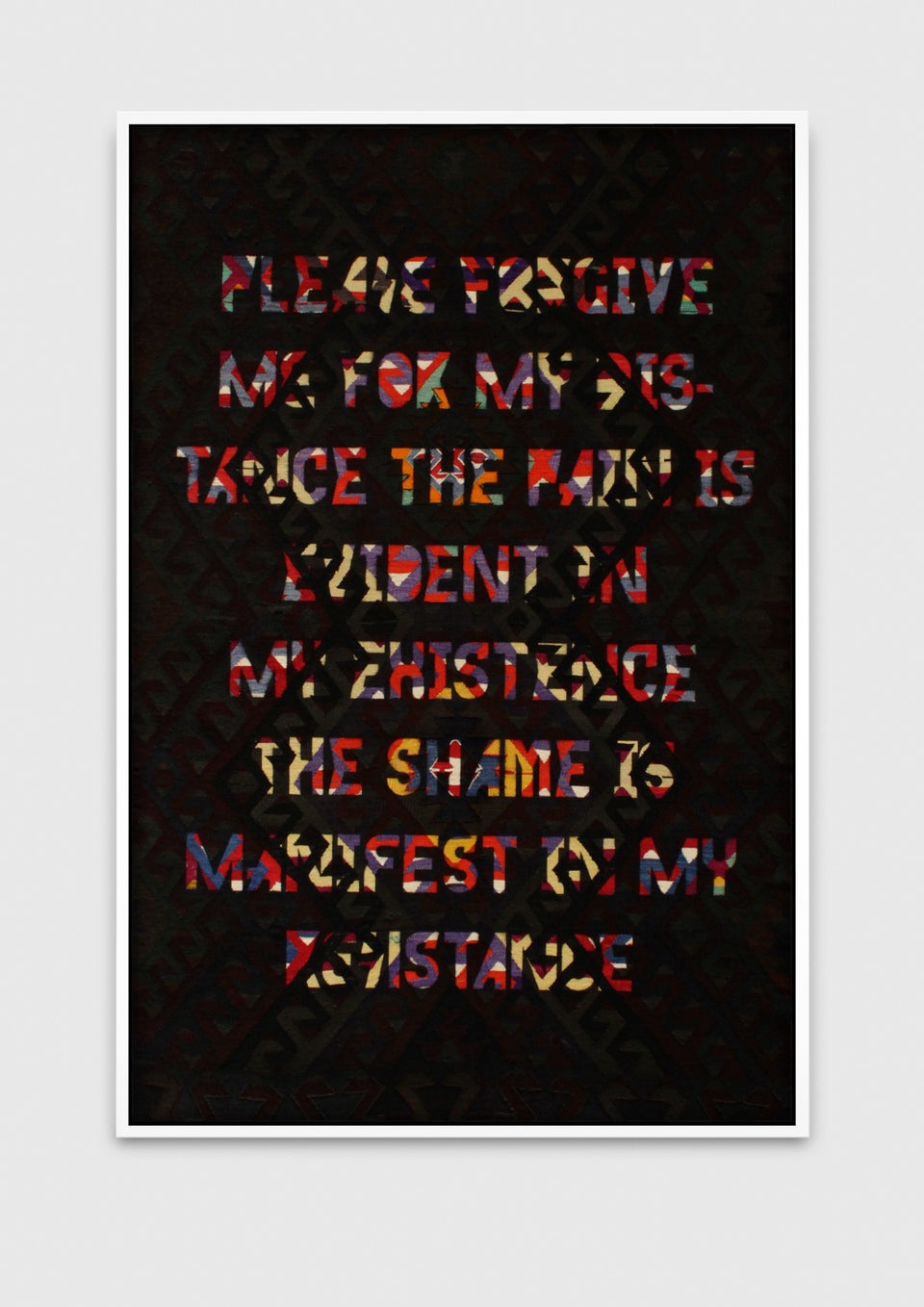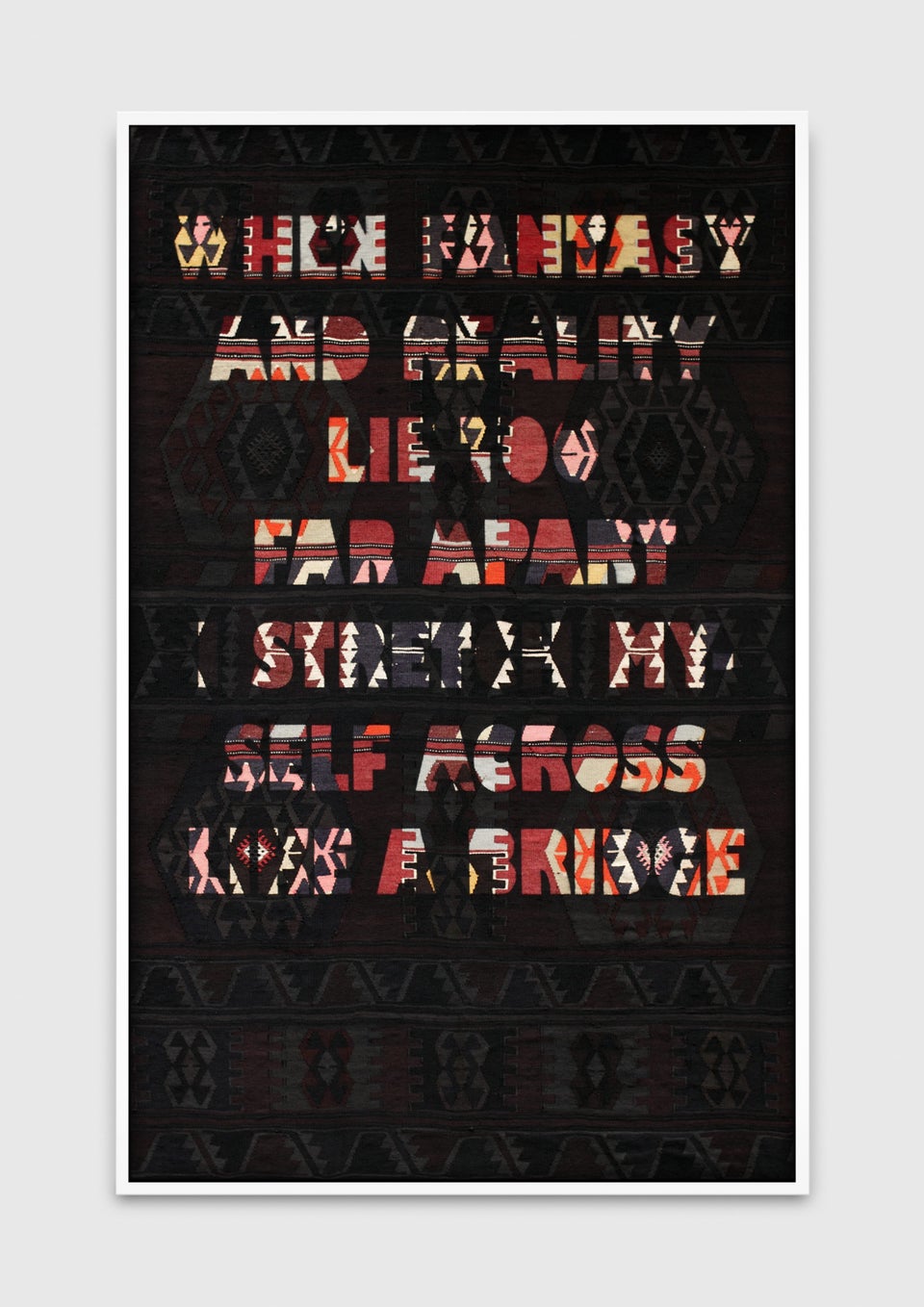 Related
Popular in the Community