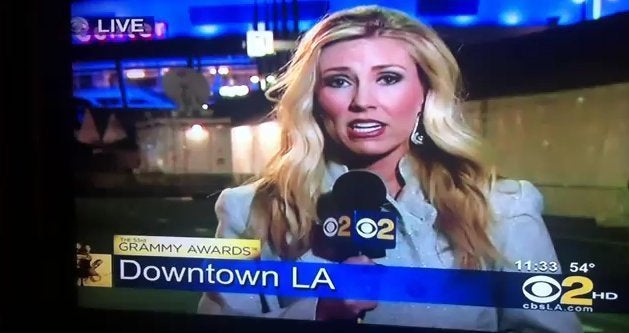 Serene Branson, the Los Angeles reporter whose lapse into garbled speech during a live report prompted fears that she had had a stroke, went to a doctor for tests but is feeling fine, the anchors for her station said on Monday night.
Branson, a journalist for CBS2 and KCAL-9 in Los Angeles, gained worldwide attention for her live broadcast on Sunday after the Grammys. She found herself unable to say any intelligible words, and the station quickly cut away from her. Reports that she had been hospitalized and possibly suffered a stroke quickly surfaced, but CBS2 denied them, saying that Branson was checked on by an EMT team and was taken home by a friend.
On Monday night, anchors for KCAL-9 reiterated that statement. They said Branson had suffered from "health related problems" but that she is feeling better. They also said that Branson "followed up with a visit to the doctor for medical tests" and hopes to be back on the air soon.
Calling all HuffPost superfans!
Sign up for membership to become a founding member and help shape HuffPost's next chapter