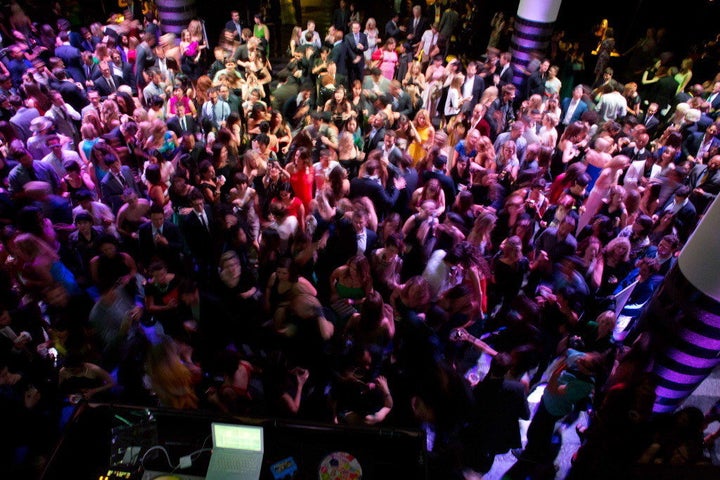 South of Market returned to its blue light district origins last night, as SFMOMA produced a Picasso-inspired evening that was heavy on the blue hue.
Interpreting the Spaniard's early "blue period" by way of ultraviolet black lights under tables and overhead, guests were transformed into ghostly, glowing works of art, the better to remind of the evening's elevated purpose. While those in blue dresses denatured and nearly disappeared, others wearing white developed into dazzling, and that was the point.
One could argue the most important aspect of modern art is the light or the eye, and Stanlee Gatti's décor made a strong case for both.
Strong cases were also being made for the evening's beneficiary program: to develop the museum's educational offerings to reach more students, to encourage creativity, and to suggest new ways of seeing the world. Blueblood and newblood dinner patrons were explicitly encouraged to "bid for the kids" as they competed for tickets to the Napa Wine Auction, an Armani fashion foray to Paris, and a private French Laundry supper which went sky-high. When Douglas Aitken's seminal "1968" mixed-media artwork raised $280,000 in fierce competition, the excitement was clearly about the art and the future artists the funds would inspire. Picasso would have been pleased.
Picasso's later African period was interpreted in the dramatic tent erected alongside the museum for later arrivals to the Supper Club. With sisal rugs underfoot, and mudcloth hues surrounding, the venue became a glamorous safari watering hole, the better to drink in the artful attire and be seen in the scene. No holds were barred and no bars were held with the group, which included members of the Modern Art Council mingling with many SFMOMA stalwart supporters, all dressed to the nines, tens, and elevens.
As DJs spun the night away, and rain drummed onto the clear roof, the rhythm of the party rose and fell in syncopated swaths of sound. And the tribes of moderns were content.
Meanwhile, a youthful contingent occupied the Haas Atrium for the Post-Modern Party, where thumping beats and dessert treats captivated the crowd. Popping in and out of photo booths, guests gathered to create their own art, and make their own night of light.
A very modern notion with a lot of modern commotion. At once real and surreal, classic and cubist, the Modern Ball rolled into the night Picasso shared with the world, and SFMOMA continues to share with so many.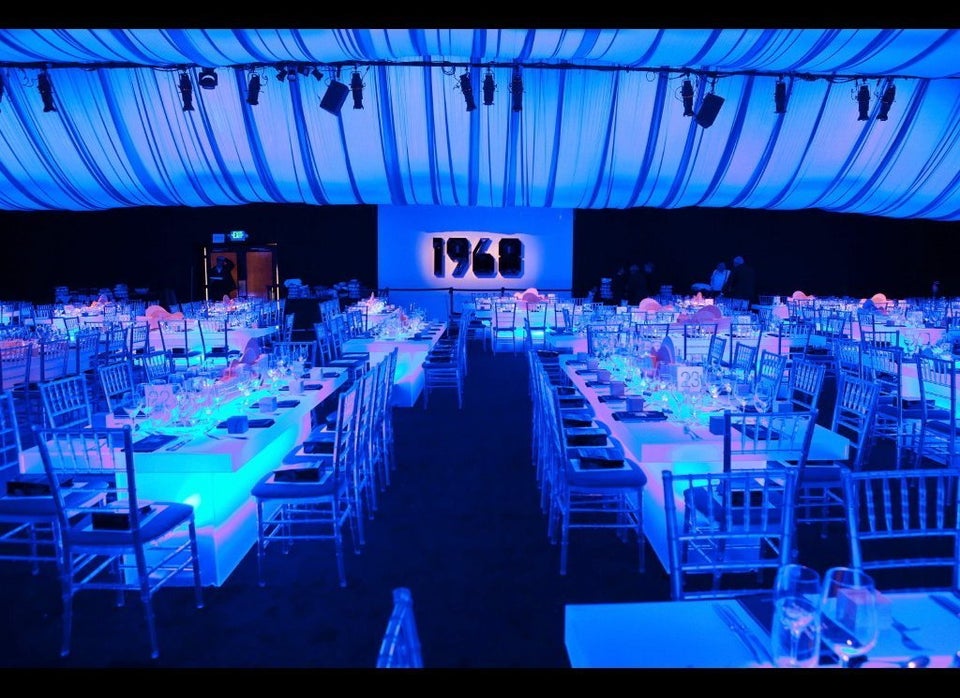 Popular in the Community