 "Omg what just happened to me! I was attacked by a sea lion! Lo que me ha sucedido hoy! Un leon marino ha intentado atacarme. Shak." So starts out a Facebook status update from pop star Shakira on Sunday, drawing some concern that she had been injured while vacationing in Cape Town, South Africa.
Well, everybody relax: The 34-year-old "Whenever, Wherever" singer is just fine. According to her post, Shakira got scratched up when she leaned in to pet the lounging sea lions "doing a baby talk while taking pictures" with her BlackBerry. Not everyone thought this was cute, however: Suddenly, one of them jumped up out of the water, "looked me in the eye, roared in fury and tried to bite me."
Shakira scraped her palm on a rock when her brother -- whom she calls "Super Tony" -- barged in to her rescue. It appears the sea lion also retreated into safe waters.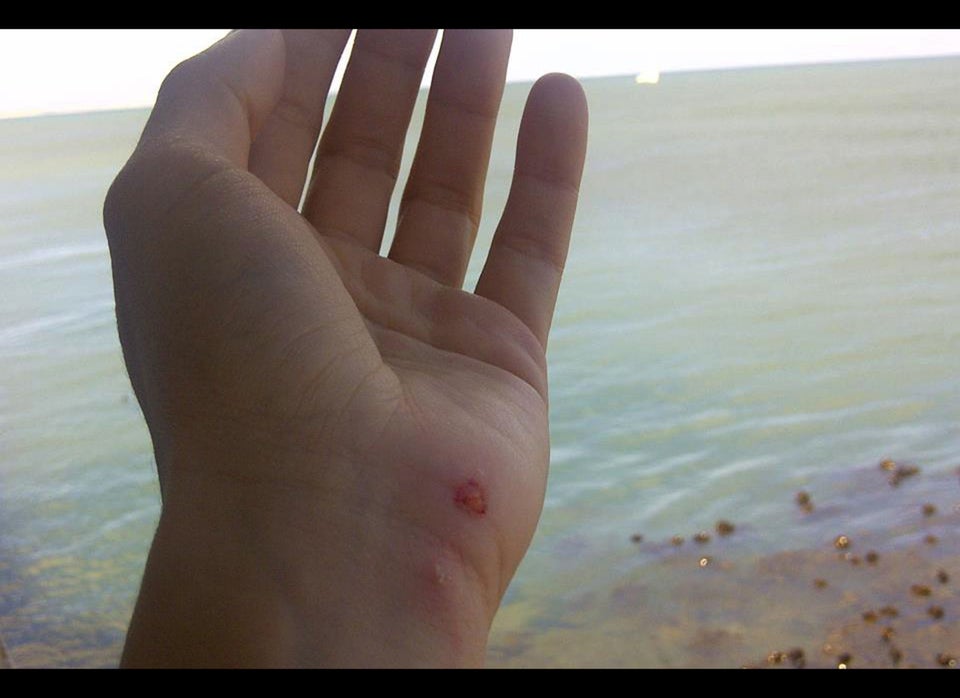 Shakira Attacked By Sea Lion
Related
Popular in the Community