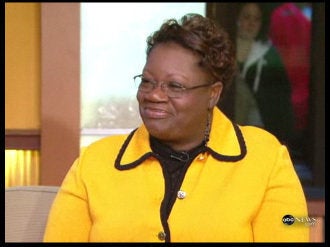 Shaquille O'Neal's mother has her own story to tell, and it's not just about raising a sports superstar. In her new book, "Walk Like You Have Somewhere To Go," Lucille O'Neal shares the intimate details of her life, from her struggles with alcoholism and teen pregnancy to the joy of being able to get a college degree as an adult, funded by her son. On "Good Morning America," Ms. O'Neal spoke charmingly about the book and her son -- and why she doesn't like to be called "Shaq's mother." She shared some of the wisdom that she imparts as a motivational speaker. The most important?
I want people to know that all things are possible. When you have a dream, dream big and hold on to that dream.
Ms. O'Neal also got a surprise phone call from her son during the segment, who reaffirmed how important his mother has been throughout his career. "She allowed me to have a very silly imagination, and she allowed me to dream big," Shaq said.
Popular in the Community