 * Bair renews backing for ideas like ending $1 per share
* Fund firms seek compromise for oversight of $2.5 trillion industry
Nov 1 (Reuters) - Former financial regulator Sheila Bair voiced worries about a new industry compromise plan for money market mutual funds, including implementing a fee for withdrawals during times of stress, saying it could worsen a crisis.
Fund companies met with regulators last week in Washington, hoping they would accept limited new rules for stabilizing the funds if necessary. But Bair dismissed such notions in a statement e-mailed by a spokesman.
"While I commend responsible members of the industry for trying to find solutions, I am concerned that gates coming down or fees going up in the middle of a crisis could make matters worse," Bair said in the statement on Thursday.
"Another layer of complexity is not going to calm an already very risk-averse market," wrote Bair, who chairs the Systemic Risk Council, a non-partisan group of former regulators, investors and academics backed by the Pew Charitable Trusts and the CFA Institute, set up to monitor new financial rules and reforms.
Bair's comments show how difficult it may be to find a compromise that will please all sides in the debate over the future of the $2.5 trillion money fund industry.
Its funds play a critical role in financial markets as major buyers of corporate and agency debt. Stresses some funds suffered during the financial crisis threatened system-wide disruptions.
Bair was head of the Federal Deposit Insurance Corp until last year and remains an influential voice among those pushing for financial reforms.
Other members of the Systemic Risk Council include Brooksley Born, former head of the U.S. Commodity Futures Trading Commission, former Treasury Secretary Paul O'Neill, and former Citigroup Chief Executive John S. Reed.

Securities and Exchange Commission Chairman Mary Schapiro in August failed to round up the votes at her agency to move forward with ideas like having the funds build up capital buffers or abandon their traditional $1-per-share value that many investors expect.
At Schapiro's urging the Financial Stability Oversight Council -- led by Treasury Secretary Timothy Geithner -- has taken up such ideas anew.
Fund firms and some officials worry Schapiro's ideas would drive away investors, and fund firm allies have pushed back. On Thursday, for instance, a prominent law firm warned the council could expose itself to legal challenges in its approach.
Still, many in the industry would like to resolve the debate. Fund firms, including BlackRock Inc of New York and Fidelity Investments of Boston, met with regulators last Friday to discuss a proposal built around concepts that BlackRock had put forward publicly in September.
Among other things, BlackRock's plans would allow funds to charge investors an extra fee to withdraw money during times of stress, discouraging hasty departures. The fee would go back into the fund, encouraging other investors to stay put.
None of the participants have discussed Friday's meetings in detail. Spokespeople for the SEC, BlackRock, and fund industry trade group the Investment Company Institute declined to respond to Bair's critique.
The council that Bair chairs has previously backed Schapiro's concepts.

The ongoing debate comes four years after one of industry's best-known funds "broke the buck" during the financial crisis and reported a share price below $1, dragged down by heavy holdings in the collapsed investment bank Lehman Brothers. Dozens of other money funds needed support, and Federal agencies eventually stepped in with backstops.
Fund executives have argued that rule changes from 2010 have already made the funds more resilient, including making the funds more liquid and more transparent about their holdings.
In August three of the SEC's five commissioners blocked Schapiro's attempt to publish new rules for public comment. She then urged other regulators to pick up the ball, leading to the FSOC review.
In her statement, Bair urged the FSOC to press forward. "This is a key test for FSOC," she wrote. "FSOC should not be a venue to relitigate and weaken needed reforms. It should be a mechanism for strengthening them."
Asked about BlackRock's proposal, the foundation of the industry's plan, Bair wrote that it might favor larger fund firms and bring the undesirable effect of encouraging more industry concentration.
"We need strong, simple rules that work in good times and in bad," she wrote. "The direct approaches championed by SEC Chairman Mary Schapiro and the SEC staff are the way to go." .

Before You Go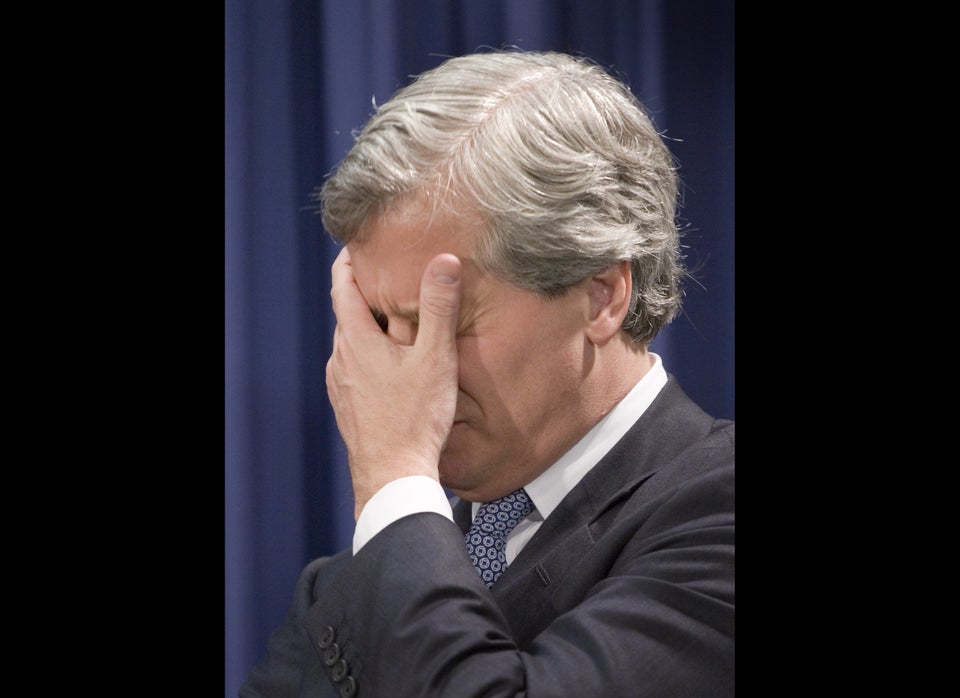 Jamie Dimon Hates On Regulation: A History
Popular in the Community