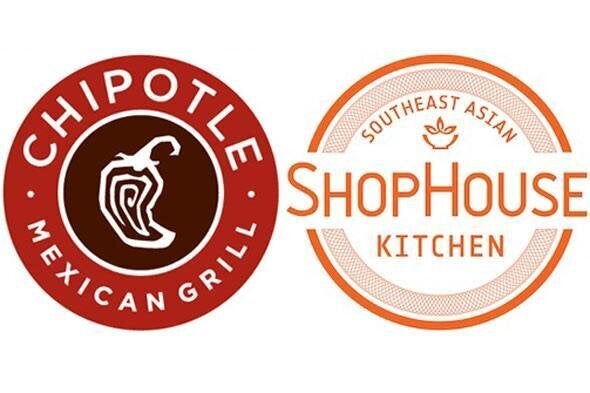 A host of new details about ShopHouse, Chipotle's much-hyped Asian spin-off, has emerged in recent weeks. They give a clearer idea than ever of what the burrito dispensary has in mind for its new brand, rumors of which started to leak out at the end of 2010.
The picture these new details paint of ShopHouse could be summed up as "Chipotle's format and ethics with Southeast Asian food."
The restaurant will look a lot like Chipotle: industrial, simple, covered in stainless steel. Customers will line up behind a counter to order, and will have significant control over their dishes, as at Chipotle. There will be no burritos. Instead, it looks likely that ShopHouse will feature noodles and rice, topped with meat, vegetables and/or Asian condiments like nuts and sauces. There may be Asian sandwiches as well. Flavors will be bold, and, if not authentic per se, enthusiastically inspired by the food of Thailand, Malaysia and China. Chipotle's culinary directors traveled around Southeast Asia to get ideas for the menu, and have been working hard to get it right. It's not clear yet whether or not ShopHouse will expand beyond its one Dupont Circle location in Washington, DC; Chipotle will likely wait to see how customers respond before it decides.
All this is, as yet, unconfirmed, but it doesn't seem implausible. A terrific profile of Chipotle CEO Steve Ells in Fortune, posted on the CNN website yesterday morning, indicated that ShopHouse would open "within days." It also mentioned several items that were slated for the ShopHouse menu:
The three of them gave Fortune a preview of the ShopHouse menu as it was being finalized last month. The dishes: grilled steak with chili-jam marmalade, roast corn with scallions, Chinese broccoli, pickled vegetables -- all served over brown rice, plus green papaya salad on the side. You could recognize the coriander, garlic, turmeric, and lemongrass. The carrots were stunningly bright (something about the pickling process), and the salad was an appealing mix of sweet, salty, spicy, and sour.
An inquiry to Chipotle was not immediately returned, but we'll be sure to update you if we hear anything more concrete.