Shorts with heels seems like a winning combination... in theory. Shouldn't wearing two leg-lengthening pieces at once add up to Gisele-esque gams for all? In some cases, it does. In others? Not so much. Heels paired with shorts can end up being unflattering if the proportions are wrong and the shorts are too short. Getting the length right can be a struggle: Shorts that appear to be of a modest length when paired with flats become shorter when worn with heels. This can be particularly disastrous discovery when summertime rolls around, as our fashion editor Christina Anderson discovered. "I wore a pair of shorts the other day that I wear all the time in the winter [with tights], and when I saw my reflection, I was so embarassed at how short it looked with my heels on," she recalled. To ensure that your shorts and heels match in terms of length, bring the footwear you plan on pairing with the bottoms while you are shopping. That way you can try on the combination and determine if it is flattering before getting home.
Another challenge with these two is the instinct to mix occasions. Evening-appropriate shorts in wools and silks look best with formal shoes. Same goes for pairing Bermuda shorts worn to work. Casual shorts deserve a casual shoe: Try a wedge or high-heeled sandal instead of a strappy stiletto or tall platform.
Celebrities are quite fond of the high heel-shorts pairings, employing the look on both the red carpet and the street. Take a peek at the photos below and let us know which stars you think pull off the look and which should take second look in the mirror.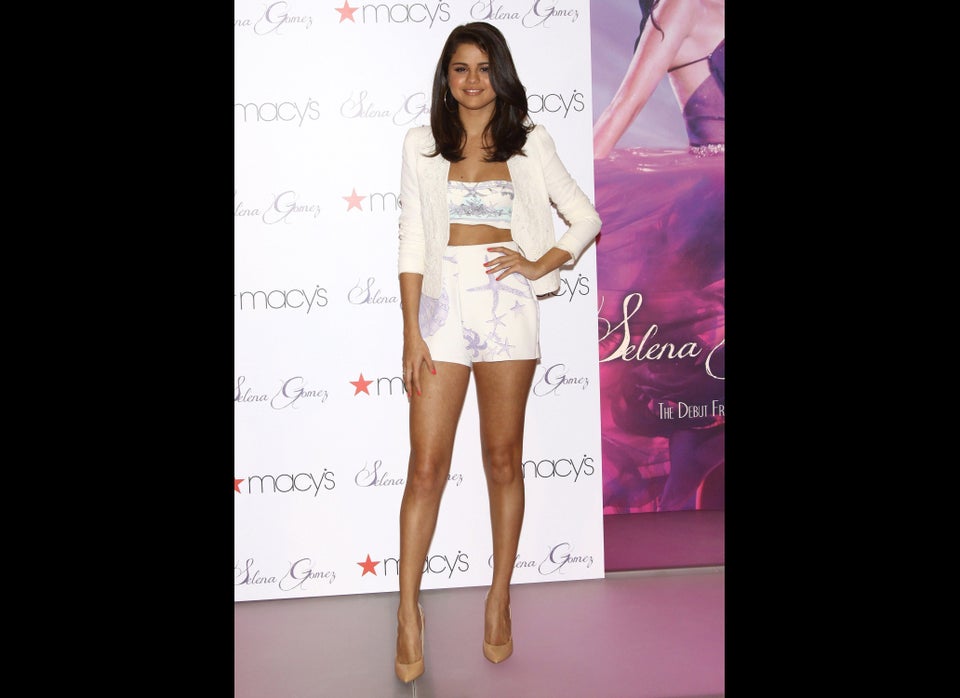 Shorts With Heels