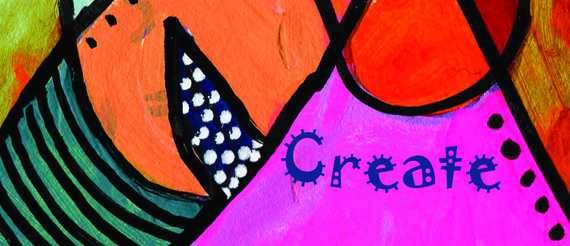 (image in an Inspiration Card by Diane Sherman)
Hear me reading this poem to you:

I'm sitting and staring, with nothing arising
The mind is devising, comprising, revising
Today inspiration just fails to arrive
The artist within refuses to thrive

What can you do when the muse is all gone,
The music is dead and the magic's not on?
Some days it's on fire from dusk until dawn
Today I'm alone, all senses withdrawn

Force it, some say, don't stop your typing
Keep doing the work, as long as you're writing
It might all be crap, far from exciting
Just keep showing up, never stop fighting
I'm not sure, however, that this is my path
I'd much rather quit and go take a bath
Go sit by a tree, or walk in the woods
Until I can somehow deliver the goods
It doesn't seem right to just puke words for nothin'
It feels like a waste if it doesn't mean somethin'
I refuse to succumb to the crippling notion
That I must show up with a blinding devotion
Unruly and wild is this bitchy-ass muse
She's on vacation and I'm to accuse?
There must be a way to force her to stay
Prevent her from hiding and skulking today

What can I do to get her to heel?
I need her beside me, a two-person deal
Without her I'm nothing, just paper, no ink
A book without pages, a bar with no drink
As tear slides on cheek and my heart is in shambles
She pops out of nowhere, creatively rambles
I finally get what ignites her devotion
She shows up with haste at the sight of... emotion!
You can't have her tamed, she cannot be broken
To keep her around I must keep my heart open
Allow it to speak and turn off my mind
My muse is all passion, loving and kind
She speaks through sensations, through pain and through pleasure
Provide her excitement, she'll give you the treasure
A hike in the woods will clear the stagnation
My muse is alive, but she needs... INSPIRATION!
REAL LIFE. REAL NEWS. REAL VOICES.
Help us tell more of the stories that matter from voices that too often remain unheard.