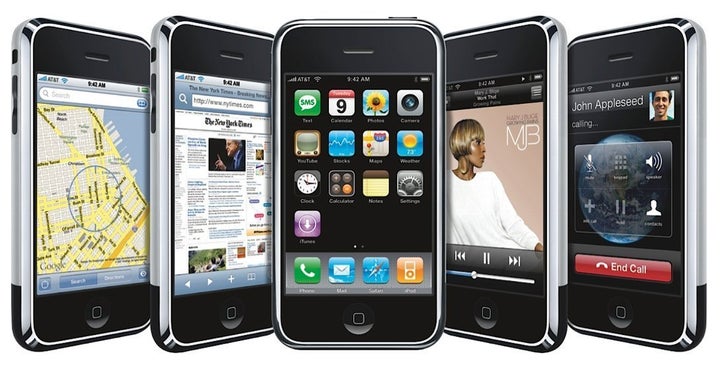 Over the past two years, mobile search queries have increased by 500 percent. And yet we're slow to catch up to this trend. It's estimated that nearly 80 percent of all websites are not yet mobile-enabled.
Building a mobile website requires a significant time and money investment, two resources not readily available to small business owners. So in the meantime, we recommend enabling the click to call extension on your AdWords ads. With this feature, you can display your business' phone number and allow potential customers to call you directly from their mobile devices.
I think this feature is especially fascinating because of the exciting measurement possibilities (and accountability) for these interactions via standard reports within AdWords and Analytics. To do so, all you have to do is ensure that you've enabled the call metrics option in your click to call ads. You can then analyze the performance of your mobile campaigns within your AdWords account. I've detailed several reports you can run to analyze your click to call campaigns below.
Just by enabling call metrics, you can get useful information on the performance of your click-to-call ads. The best place to start is the campaigns tab of your AdWords account. By running a Click Type report, you can immediately access information to understand if the click-to-call ads are performing well for you. Click-to-call campaigns allow your customers to click on a link to visit your website, or click on the link to place a phone call to you. For both these actions, you'll be able to see CPC (cost per click) and CTR (click-through rate) with no extra work at your end.
Now you are ready to drill down even further and begin to optimize the campaign with a Keyword Report. This report allows you to see impressions, clicks/phone calls, and average CPC for your click-to-call campaigns. If certain keywords have good performance, you can experiment with variations/expansions of the well-performing terms. You can also look at how certain keywords perform on mobile versus other channel. Maybe some keywords perform better on mobile.
Additionally you can also measure the mobile part of these mobile campaigns by enabling the Dimensions tab. Once you've done so, you'll be able to track placed calls, missed calls, received calls, call duration, and average call duration.
We are used to analyzing clicks and bounces and conversions. Now we get to analyze something we never could easily (phone call data), and we can use metrics like call duration and received calls etc. You'll quickly be able to see which mobile campaigns result in more calls made, which have high call duration (leading to higher conversions), and which campaign deliver value.
Using that as context, you can place preliminary judgment on how well or badly your mobile campaigns are doing.
Mobile presents a unique opportunity to reach the right person with the right message at the right time (the ultimate holy grail in marketing through any channel). After all, what other ad medium is there in the world where you can literally "own the entire shelf" instantly.
It is straightforward to experiment with mobile ads, and it is easy to bring accountability to your ads with the reports and metrics outlined above. It is the ultimate expression of data-driven marketing.
Calling all HuffPost superfans!
Sign up for membership to become a founding member and help shape HuffPost's next chapter