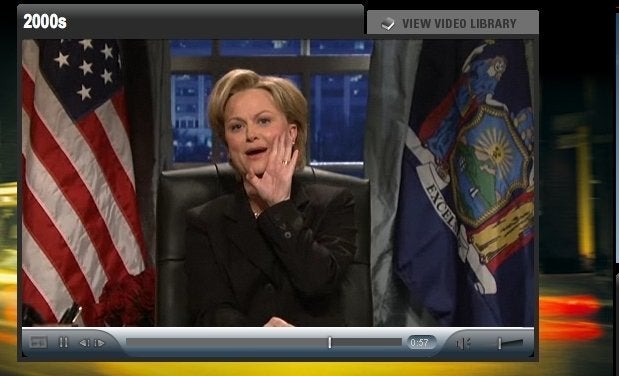 To the delight of viewers, new-mom Amy Poehler returned to "Saturday Night Live," reprising her role as Hillary Clinton to address her selection as Secretary of State
"Would you rather fix the economy or travel the globe? Point Hillary!"
She touched on leaving her Senate seat:
"It has been such an honor to serve you, the citizens of New York. Who am I kidding this is not my home state... Pack up the house in Chappaqua Bill! What's that? We never unpacked? Even better!"
Darrell Hammond then stopped in as Bill Clinton. "You voted for change, but you ain't never gonna change this."
"Like the South, vampires and Britney Spears, we will rise again."
WATCH:
Popular in the Community