Whether or not you care about Valentine's Day, we can all agree that a stuffed bear dressed like a bee or a box of Teenage Mutant Ninja Turtle chocolates does not a Valentine's Day gift make.
"Saturday Night Live" calls out all the last minute gift buyers it in this CVS commercial parody that nails the drug store chain's less-than-romantic V-Day merchandise.
And ladies, if your S.O. comes home with an 80% off Christmas stocking on any occasion, it might be time to give him the boot. Just sayin'.
Related
Before You Go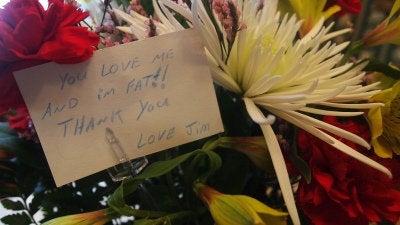 Funny Love Notes
Popular in the Community