It is a sad and exciting time in equal measure as my baby boy gets ready to take on the world. He is the youngest of my three children and was born after a series of miscarriages and other unfortunate events, which made his birth all the more precious. It had been a struggle to keep him in my womb those nine long months. And now, my heart bleeds, as I finally cut the umbilical cord.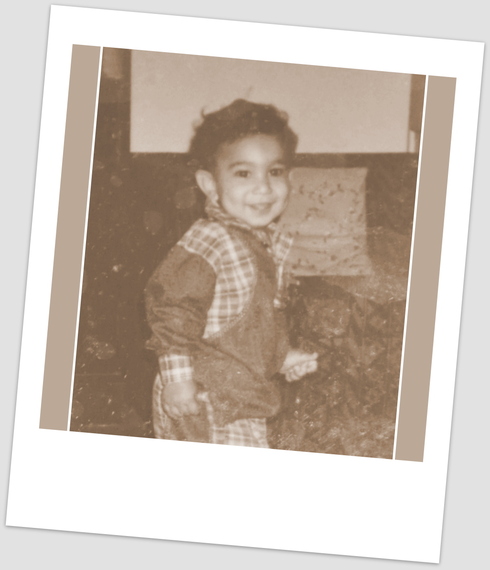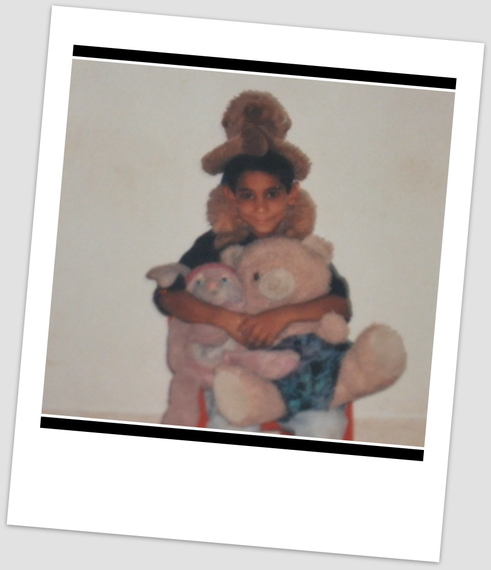 Eighteen years ago, as I held my son close to my heart and looked lovingly at my sweet bundle of joy, little did I realize that the time would come so soon when he would fly the nest. Today that day has come. My son is ready to step out, away from the care of a loving home, away from the cloying love of an overprotective mother into a whole new world as he embarks upon an adventure called undergrad studies.

Eighteen is a responsible age to be and once my son reached this milestone, it was a matter of a few days before he got a PAN card, opened a bank account, passed the road test to obtain a driving license and enlisted for a voters' card. From childhood to adulthood, the transition was swift.
The past few months have been very hectic. No sooner was my son through with Grade 12 CBSE Board Exams that he plunged into specialized coaching classes, innumerable form-filling and a multitude of entrance tests for various courses and colleges all over the country. I heaved a sigh of relief when he qualified for a few courses and, after much deliberation, we finally selected a college for him.
He's excited for sure about college life, about moving to a new city and culture, about making new friends, about living in a hostel and the freedom and responsibility that comes with it. He has assured me he'll be okay. And, he has warned me not to give him wake-up calls from Delhi. I hope I will be able to resist.
As preparations for leaving are going on, last minute instructions and endless words of wisdom are repeated. You are going for a purpose... Be focused... Make the most of this opportunity... Hard work never killed anyone... Do this... do that... Don't do this... don't do that. The instructions are endless. Remember to empty your pockets before laundering. Inform the hostel authorities in case something is amiss. Eat well, sleep properly, study hard. Don't chase girls; you have a lifetime to do that. Keep your room tidy, I might pop up some time for a surprise visit. In any case no ones likes a messy roomie. For the nth time I run through the list of things I have packed. I explain the list of medicines in the small blue first-aid pouch - for fever, sore throat, cold, headache, stomach upset and other simple ailments. I have packed some band-aid, bandages and gauze too.
I know I will worry about my son's health. He tends to get sick very easily. I can never forget the severe attack of dengue fever a year ago and the week-long hospitalization as his platelet count dipped dangerously. What if.....
He reads my mind and puts his arms around me. "Hey mom, I'm not a kid any more. I'm 18 and a big boy. I can take care of myself."
Yeah, I know. When did you grow up? Where did these years vanish?
I open his suitcase and slip in some snacks and dry fruit. I wonder what the hostel food will be like. Wasn't the twin-sharing room we had been shown a little small? However, it did seem well ventilated. Some concession. I did remember to check if the bathrooms had geysers. I hope they are in working condition though. I wonder how many other parents think like I do. I guess a fairly large number.
A parent's love for a child is the strongest and purest bond of all humanity and for this reason one of the hardest things for a parent to do is to wave goodbye as their child leaves for college. In an instant all the protection and shelter of 18 years will vanish as the child is sent off on his own. But isn't it every parents wish to have successful, independent children?
I don't want to make this moment of parting any harder for him. I'm trying not to make this hard for myself either. But five years is a long time. I console myself that there will be holidays when he will visit: festivals, winter break and summer break. I smile even as I choke on my emotions.
Goodbye my child, fare thee well. Go forth and conquer the world. Go, follow your dreams. The discovery of yourself lies in your going away.
And my love is proved in the letting go.
Related