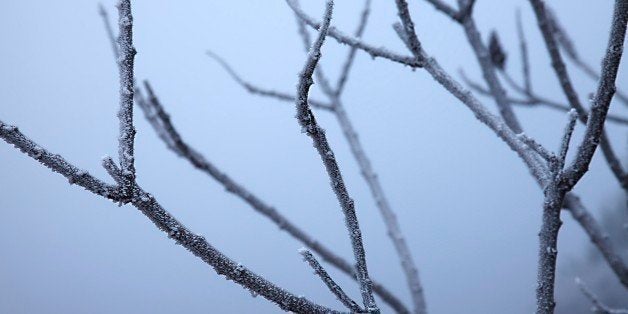 No one, and mean no one, walks through the doors of their first Alcoholics Anonymous meeting feeling "happy, joyous, and free." The prospect of spending countless hours in damp church basements and community centers, in the company of other twitching, coffee-swilling addicts doesn't do much to warm the soul.
By the time I found my way to the rooms of AA, I was desperate to try anything, but truth be told, I came in looking for a way out. There was no denying I had a drinking problem, but like most people in recovery rooms, my addiction was merely a symptom of a much more deeply rooted problem. Alcoholism is cunning in that it is an illness that continually whispers and enchants by trying to convince the addict that you are different; you can have just one, and this time you'll be able to control yourself. The irony is that the alcohol never solves anything -- It just buries problems and feelings that invariably bubble their way to the surface like a festering boil.
And here in lies the problem -- every alcoholic is an unwitting player acting out his or her part not in a tragic comedy, but in a comic tragedy. The best description I've ever read about the insanity of alcoholism comes from Dr. Vincent Felitti, who said: "It is hard to get enough of something that almost works." That is certainly how it played out for me. From the first drink to my last alcoholic binge, I was chasing a solution that never quite worked. It is in this space of "not quite working" that the greatest devastation unfolds in the alcoholic's personal and professional life. There is not an active alcoholic on the planet who doesn't cause collateral damage. Like ripples in a pond, the chaotic dissonance is far-reaching.
When I finally reached that point of being sick and tired of feeling sick and tired, I grudgingly agreed to give Alcoholics Anonymous a try. Although I was willing to go to any lengths to get my drink or drug, the same could not be said for my foray into recovery. I'm an addict, so naturally I want the quickest fix possible. I called the 1-800 number in the phone book, and asked the polite lady on the other end of the phone if she could send out some AA pamphlets to me in the mail. At that point, I was still convinced I could get sober simply by reading the "How-To Guide." Surprise... It doesn't work that way. The volunteer on the phone asked me where I lived, and she told me that there was a meeting just down the street from me starting in a couple of hours.
When the time came, I walked down the street towards a group of men and women smoking and laughing on the sidewalk near the side entrance to the church basement. Careful not to make any eye contact whatsoever, I slipped past the group and made my way to the door, where I was greeted by a guy, who must have been a bouncer in his former life, who said: "Welcome to the Friendly Group. Grab a coffee and grab a seat."
Many of you may be wondering what an Alcoholics Anonymous meeting looks like, so let me give you a quick AA primer. I've been to meetings throughout North America and some in Europe, and generally, they all follow the same format. There are two types of AA meetings: closed meetings and open meetings. Open meetings are exactly what they sound like -- they are open to alcoholics and to anyone else who wants to attend. Typically, after the initial announcements, and the reading of the 12 Steps and 12 Traditions of Alcoholics Anonymous, one alcoholic will come up to the front and share his or her story of strength, hope, and recovery. On the other hand, closed meetings are for alcoholics and for those who think they may have a problem with alcohol. These meetings also begin with the reading of the 12 Steps and 12 Traditions, and are followed by a group reading or discussion based on one of the steps or traditions, or a topic related to recovery.
I've been attending AA meetings for almost 18 years now, and in that entire time, I've managed to stay clean and sober one day at a time. After the thousands of hours I've spent in recovery meetings, I can say I'm certain of only a few things. First, despite what many people believe, AA is not a cult. It's just a group of alcoholics trying to figure out how to stay sober by helping the next guy or gal stay sober. Two, no matter how shitty I feel before walking into a meeting, I always feel a little better after it's over. Three, going to meetings is like holding up a mirror to your sobriety. It's impossible to see the changes in me since I've stopped drinking, but by looking around the room at others with different amounts of sobriety and encountering varying struggles and joys, I'm able to see myself in each and every other person in the room. And finally, having to sit in a chair for 60 or 90 minutes and listen to other alcoholics as they listen to me, is a much needed lesson in patience.
Eighteen years later, I still have days where I desperately want a drink, but I remind myself that no matter how bad I'm feeling and no matter what problem I have, if I pick up that first drink, I'll still have that problem, but now I'll be right back in the caustic belly of my addiction. Today I consider myself a grateful alcoholic, and I now realize that I don't have a drinking problem -- I have a living problem.
Need help with substance abuse or mental health issues? In the U.S., call 800-662-HELP (4357) for the SAMHSA National Helpline.
Popular in the Community