September 20, 2014 Brussels
Over three thousand environmental protestors marched on the capital of Europe at 10:30 Brussels time in the rain. They shouted slogans like, "This is what democracy looks like," in a show of solidarity with the New York Climate March later in the day, to send a message to leaders meeting at Tuesday's upcoming UN Climate Summit.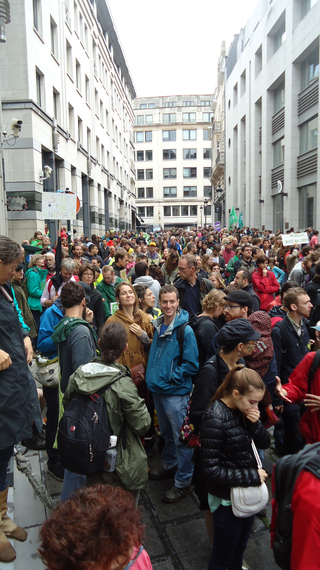 Shouting, "What solution? Revolution," protestors started in front of Brussels' Palais de Justice and marched to Sablon to the beat of drums and brass band music.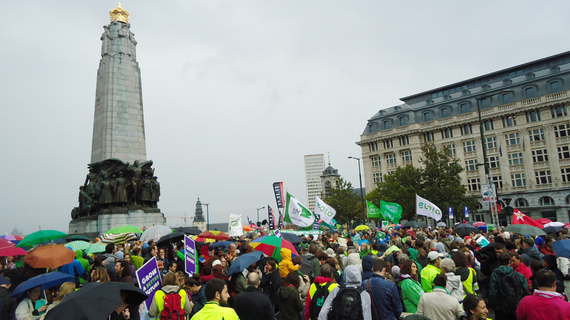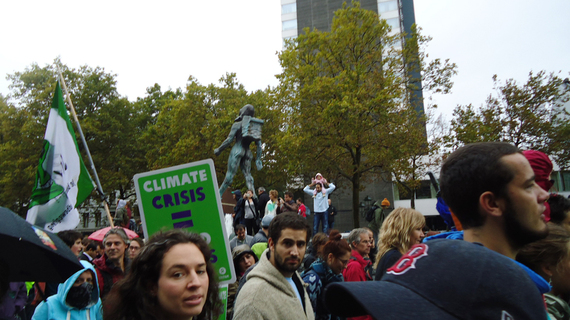 This is expected to be the biggest mobilization in history against climate change, with an aim to convince leaders to reduce emissions.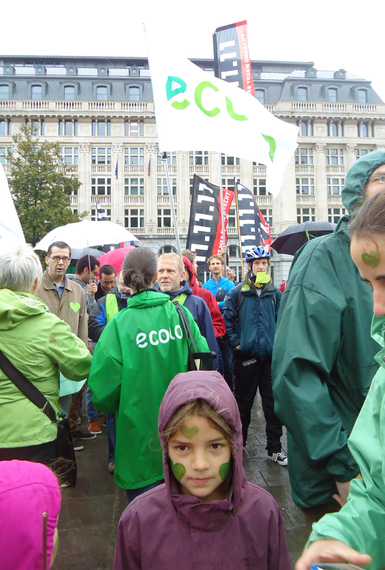 United Nations Secretary General Ban Ki-Moon joined the New York People's March, in an exceptional display to exhort heads of state to back an ambitious global agreement to reduce pollution causing climate change.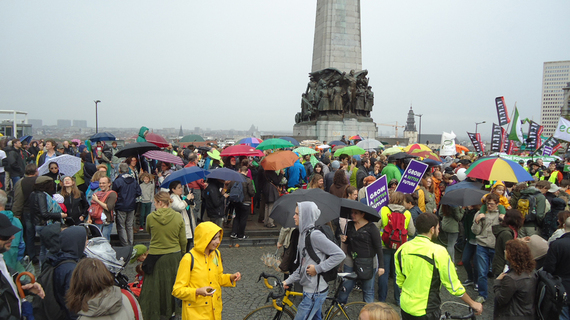 Demonstrations are taking place around the world, in London, Paris, Amsterdam, Berlin, Stockholm, New Delhi, Rome, Madrid, Melbourne, Rio de Janeiro, to name a few. More than 2700 demonstrations are planned in 158 countries for a historic show of strength from the environmental movement.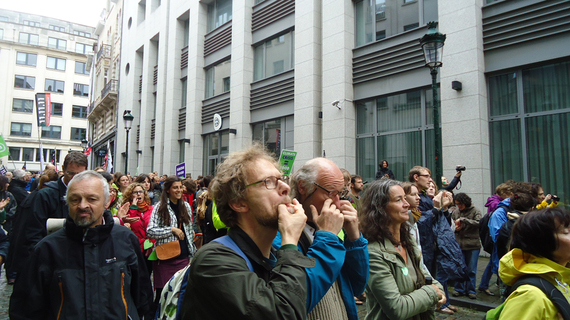 Related