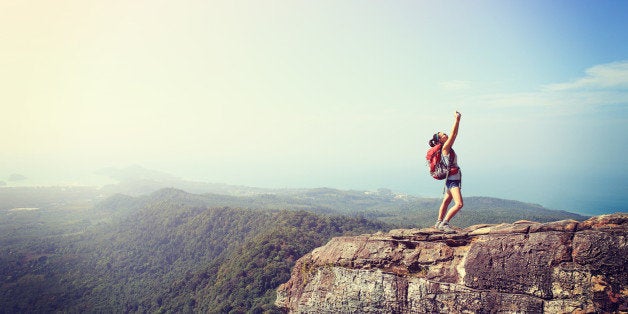 Traveling solo can be an incredibly rewarding experience, but it can also feel awkward--that is, if you let it. We turned to the community of experienced solo travelers at Trippy.com to get their advice on how to deal with the awkwardness of being alone on the road. Here are 10 ways to avoid feeling awkward while you're seeing the world solo.
Have a thought about how not to feel uncomfortable when traveling alone? Click here to tell us about it!
"I travel solo occasionally in my work as a travel writer. The best way to not feel alone is to belly up to the restaurant bar. Most bartenders are chatty (and know a lot about the town). Plus, this is where other solo travelers will end up, so I often strike up a conversation with some sitting next to me." From Trippy member Heidi Kerr-Schlaefer of Colorado.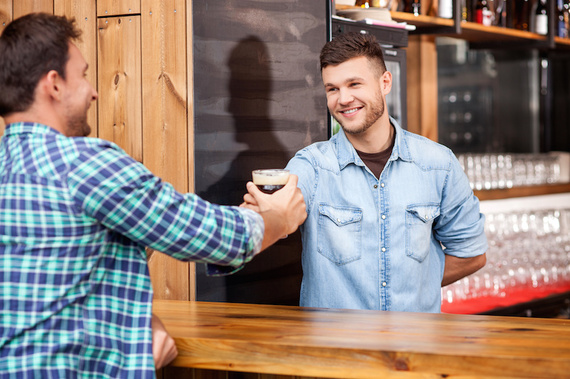 "Embrace it. Think about how cool it is that no one else is impacting how you decide to seize the day. You are truly in charge and there is no one to influence you where to eat, walk, or who to talk to! Traveling solo is one of the most amazing things I've ever done as a female for this reason." From Trippy member Jillian Geer of Venice, CA.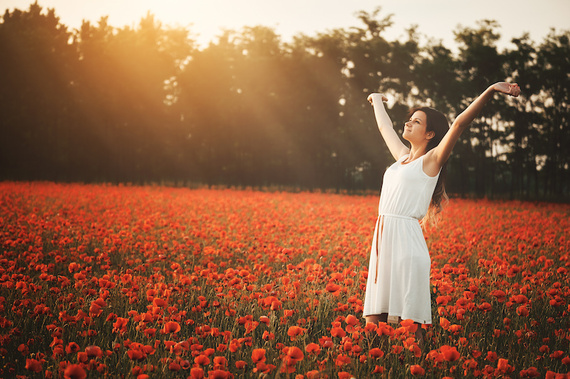 3. Remember You Will Likely Never See These People Again
"When you find yourself alone in a restaurant or at a bar and you start feeling awkward, just remember that you will more than likely never, ever, ever see any of the people in that room again so there's really no reason to worry about it. And if you do happen to make friends with someone, great! I promise years from now they will never call you up and say 'Remember that time I found you awkwardly sitting by yourself in that restaurant?'" From Trippy member Courtney Robinson of Los Angeles, California.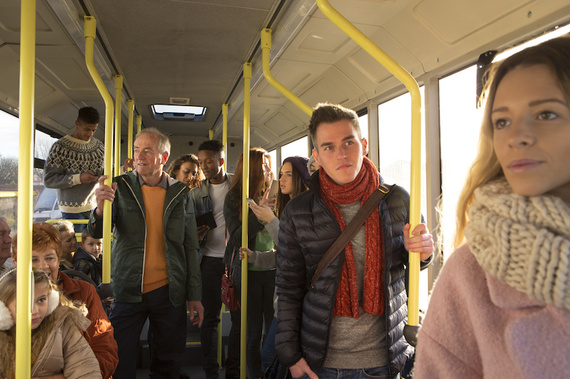 4. Make Eye Contact And Smile
"Make eye contact...if you get a friendly smile ask if they would mind answering a few questions about the local area...if that goes well you may get an invite to join them. If the place is packed and a pub environment, ask if they mind sharing the table and go from there." From Trippy member Steve Yetter of Honolulu, Hawaii.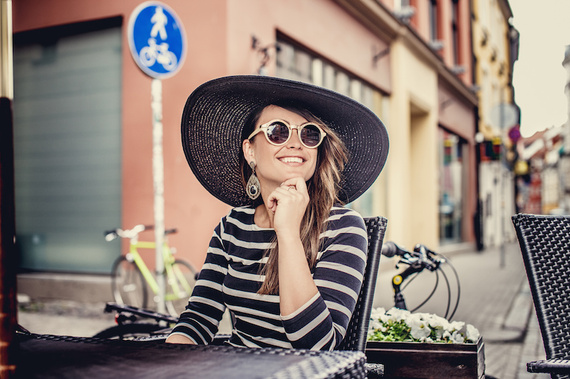 "Bring a book wherever you go. Or a notebook - you'll give the appearance of being a mysterious writer or journalist and you'll end up taking interesting notes about where you are." From Trippy member Emma Borg of Pickering, Ontario.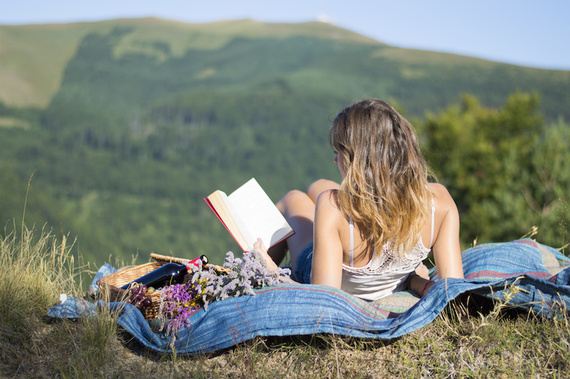 "Don't focus on being alone! You're in the most compatible company you'll ever keep! Focus on what are you going to do with this opportunity to do what ever you can do here, right now, that will be gone when you have to move on. Keep this attitude and before long you will have the opposite problem!" From Trippy member Ed Balogh of Salt Lake City, Utah.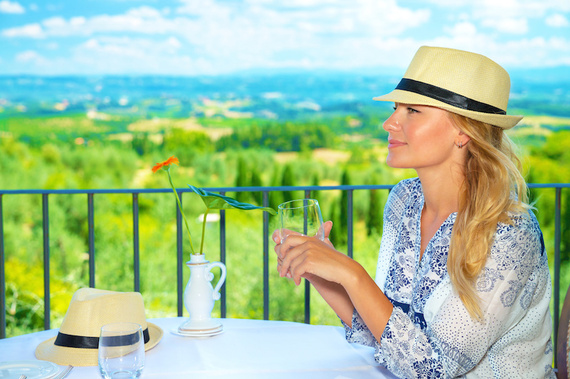 "I love walking. Walking the cities I visit all by myself while listening to some music is plainly awesome. Go into the restaurant, order what you want, have a chit chat with the waiter and go with the flow." From Trippy member Cristobal Galindo.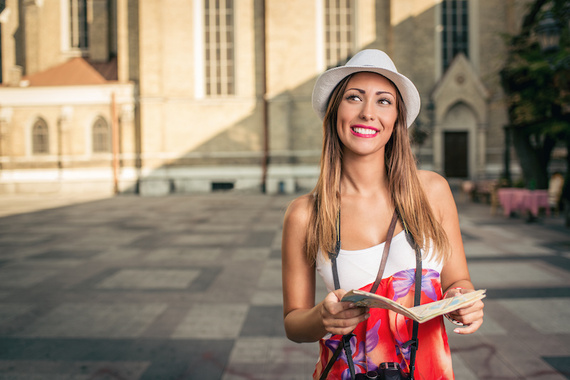 "Stay at hostels if you can. I traveled all around Europe alone, and it was the greatest experience of my life! Initially it might be difficult to break the ice, then you get used to it and it becomes awesome. The freedom that you enjoy while travelling alone is a pretty nice experience." From Trippy member Erfan Ebrahimi.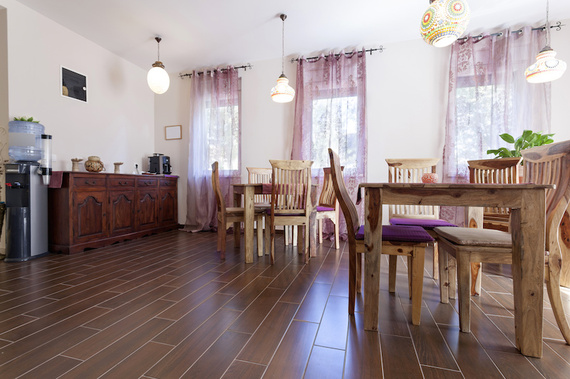 9. Ditch Being On Your Phone 24-7
"First of all, you don't need to be with your phone at all...when you travel alone you need other people and therefore you get to meet more and more interesting people... when you are alone with your phone you miss out a lot...first and only advice...lose your phone!!" From Trippy member Ran Svarth of Afula, Israel.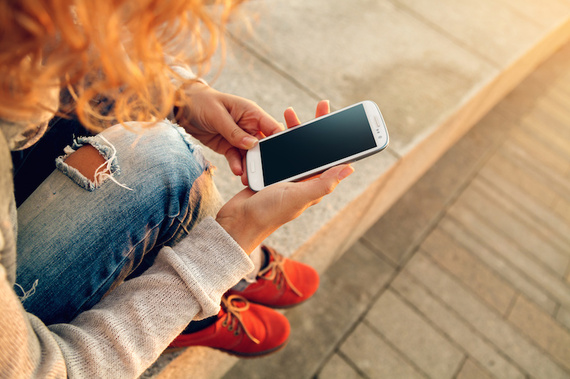 10. Remember That You're Never Really Alone On The Road
"Remember that you're never alone on the road - connect with people on backpackr, or couch-surfing or other travel apps out there to hang with - or just shake off your insecurities and strike up conversation with people around you - that is one of the more gratifying and amazing things about solo travel and travel in general, you have to open yourself up to these experiences to fully understand how people enjoy traveling solo." From Trippy member Emma Borg of Pickering, Ontario.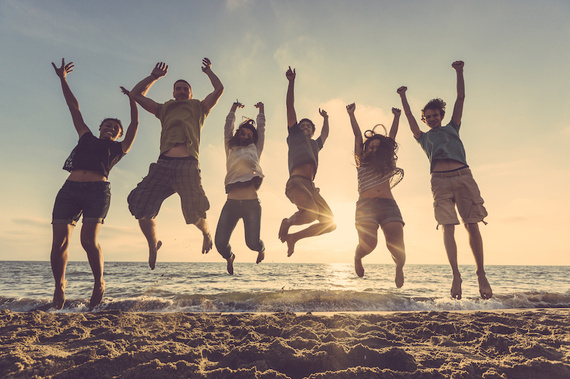 Do you have any advice to overcome awkwardness on a solo trip you want to add? Share it with the community here!