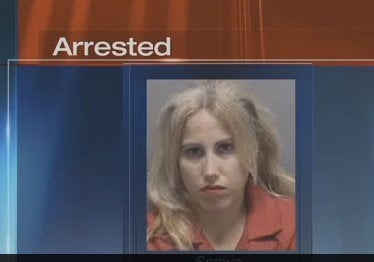 There's a first time for everything it seems.
According to a report by the Lee County Port Authority Police, Billinge became upset that police could not help her and so threatened 10 planes. "Okay I blow up, I blow up ten planes," she reportedly told dispatchers.
Yet Billinge's husband came to her defense, saying that she was "advising them of the 2006 incident in the United Kingdom in reference to bombs," according to reports.
Billinge was arrested and is facing felony charges.
The airport is remaining mum, only telling NBC 2 that her husband does not work for the TSA nor the port authority.