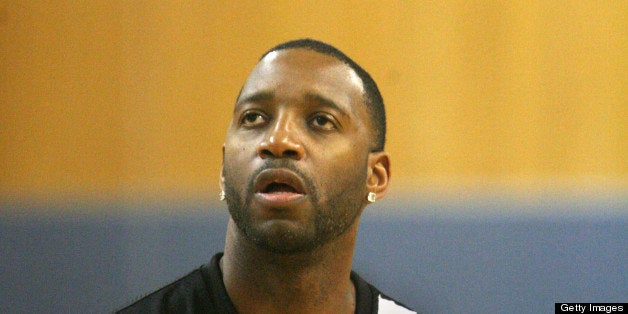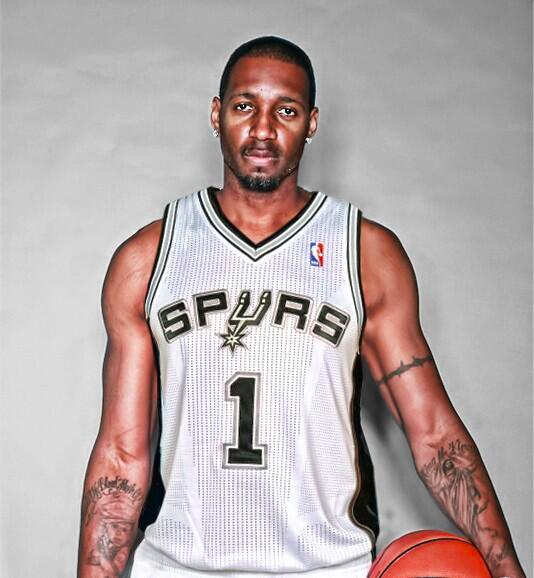 The San Antonio Spurs are, or were, officially in panic mode.
There is no other way to put it. Manu Ginobili may not be back to full health for the first round of the playoffs, and the Spurs are predicting just that; that they will be without one of their greatest play-making threats.
After releasing the once fan favorite Stephen Jackson, the Spurs have acted quickly and made the gamble of signing former perennial all-star, Tracy McGrady.
By no means has this season been a disappointment for San Antonio. As usual, the Spurs have one of the best regular season records and coach Popovich has been the maestro for his team, guiding them to the third best record in the Association. But general manager R.C. Buford knows the pulse of his team. He can tell Manu may not be back in round one and Parker is nowhere near 100 percent. So a move was sure to be around the corner.
Desperate times call for desperate measures.
If the Spurs had to release the sharpshooting Stephen Jackson, who was a key contributor to the 2003 champion Spurs, they needed to sign a player who can make an impact once the bright lights of the playoffs shine on the River City.
Tracy McGrady could be a perfect fit for this new high octane version of the Spurs.
McGrady has not been on an NBA roster during the 2012-2013 season. He has been playing in the CBA, the Chinese Basketball Association. McGrady essentially took a year away from the game to prove himself as an elite athlete and scorer, and regain his swagger as an all-world athlete.
Like Allen Iverson, McGrady was thought of as an aging star that was chased away from the game unceremoniously.
Watching McGrady play for the Hawks a season ago average where he averaged a paltry 5.3 points per game in 16.1 minutes was incredibly sad, and, in other words, disgraceful.
McGrady was on a pedestal in Orlando when he was the league's best scorer. People forget how great of a player McGrady truly was. I remember watching an episode of Inside the NBA and Doc Rivers was asked if he would rather take Kobe Bryant or Tracy McGrady to start a franchise. Rivers chose McGrady because of his length defensively and his overall athleticism.
In retrospect, people thought T-Mac and Kobe had the same ceiling, but that is a discussion for another day.
McGrady was traded to Houston to be paired with Yao Ming, the games "next big thing." At 7'5", and 6'8", Yao and McGrady were expected to be the next great duo of the NBA. The Olajuwon and Drexler, the Shaq and Kobe. The size of the pair could have been outstanding. One giant in the paint, and one long 6'8" defender on the wing. Yao Ming was poised to have a legendary NBA career, as was McGrady, but injuries ultimately derailed their careers. Yao's injury led to an early retirement, but McGrady seemed to hold on to the dream that he could still revive his star, and return to the forefront of the national consciousness.
In 2009, the Rockets needed to make the decision to trade McGrady and start over. He was sent to New York where he played top billing for the Knicks, but failed to even average 10 points per game. He had moments where he showed that he could tap into the the old T-Mac, the fan favorite and athlete supreme, but they were few and far between.
McGrady had unceremonious stops with the Pistons and the Hawks in his last two seasons in the league.
When no team decided to resign him this offseason, McGrady knew he had to revert back to the old T-Mac, but by playing as a ninth or tenth man on a contending team competing for minutes, McGrady knew he could not come back at full strength in that course of action.
McGrady had to leave the NBA on his own terms, but the time was not last year, and not now.
He had to harness his love and enthusiasm for the game. In China, he reignited his spark. Playing in the CBA has helped players such as J.R. Smith, Kenyon Martin and Wilson Chandler improve their games or stay in optimum shape. Playing overseas in a way builds toughness and character for NBA players.
For the Qindgdao Double Star of the CBA, McGrady had a phenomenal year, for a player we all thought was near the finish line of his career. McGrady has averaged 25.0 points, 7.2 rebounds and 5.1 assists per game. He has scored 30 points in 10 out of 29 games and had a season high of 41 points.
McGrady is ready to finally get out of the first round. If the Spurs can beat the Lakers, look for McGrady to impact the game on both ends of the floor and takes the responsibility over most of Manu Ginobili's play making abilities. McGrady played in 33.5 minutes per game for the Double Star. There is no question that he is not able to sustain serious minutes for a playoff run. He is conditioned and he is primed to take his game back to the NBA.
His legs are back. He is ready to play at a high level for San Antonio.
But will he be up to leading the desperate Spurs on a deep playoff run?
Perhaps, but for now, lets hope McGrady can have a great showing and perhaps make a play for a contract this upcoming summer.
McGrady essentially needs another shot, or another opportunity to regain his NBA dignity, or redefine his legacy. If he can be part of a Spurs Championship run, perhaps McGrady may have a chance of being inducted into the Hall of Fame.
Every NBA fan is excited to see T-Mac back in the playoffs and back in our living rooms.
Thanks R.C. Buford for bringing back one of this generations greatest players, we are truly thankful.
REAL LIFE. REAL NEWS. REAL VOICES.
Help us tell more of the stories that matter from voices that too often remain unheard.