Here's something we'd like to see: the look on your friend's face when he licks one of these sriracha candy canes, after you've told him it was peppermint flavored.
It may not be the nicest thing to do (heck, it'll probably land you on the naughty list), but he'll probably thank you once the burning subsides. Who doesn't love them some sriracha?
Although, there probably isn't actually any sriracha in these candy canes. (We hate to be a buzzkill.) It's not listed in the ingredients, and a representative for the company that sells them, ThinkGeek, said they likely aren't made with it.
We suppose that's for the best. Those would be some strange tasting candy canes. If you're not bothered by sriracha-less sriracha candy canes, a 12-pack is available for $7.99 at ThinkGeek.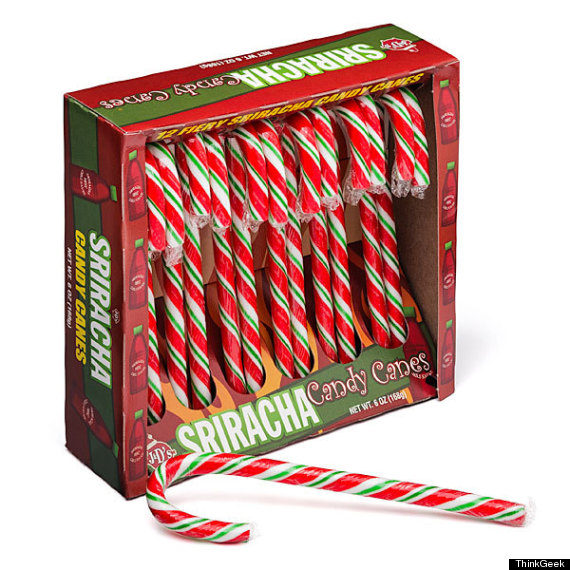 Related