 Navy personnel aboard the USS Boxer can now enjoy Starbucks coffee at "Starboxer," a fully functional new cafe that opened on Feb. 9 just off the coast of California.
According to a Navy press release, the menu features Starbucks favorites including signature coffee drinks, teas and smoothies. The cafe is run by the Navy -- all profits go to the ship's Morale, Welfare and Recreation fund -- but Starbucks representatives helped to make sure that the products taste just the same as they do on land, and helped to train crew members as baristas.
Navy personnel expressed enthusiasm about the shop:
"I'm excited I was picked to work here," said Logistics Specialist Seaman Thomas Rios, a Starboxer barista, according to the release. "I think people will be more energized in the morning and look forward to going to the store before work."
Before You Go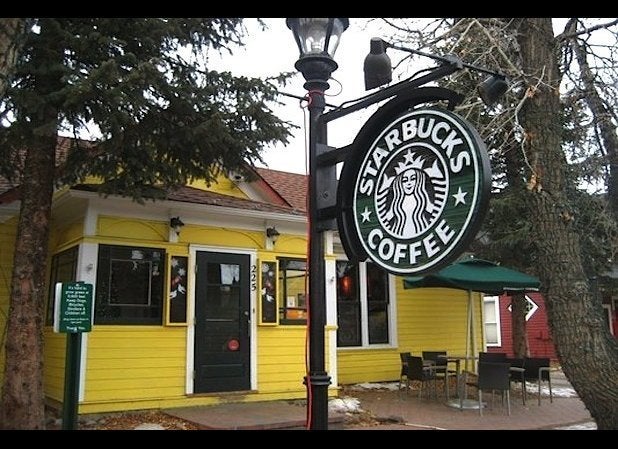 World's Coolest Starbucks Stores
Popular in the Community